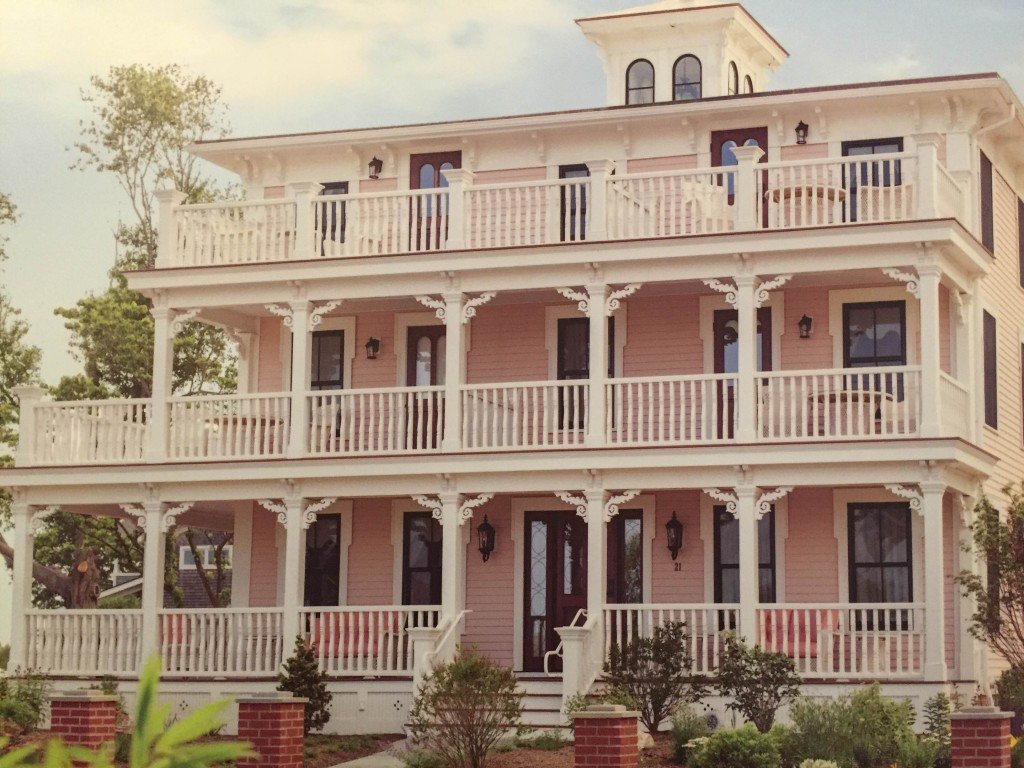 November 17, 2015
In
Play
Spending a Weekend Getaway at Saybrook Point Inn & Spa
Three Stories to Success
My husband always laughs at me as he knows I've had a good holiday when I come home and have brought the half-filled shampoos from the hotel; have made a mental note to buy the mattress on which I slept and finds me looking at properties in the area I visited. After a weekend away at Saybrook Point Inn in Old Saybrook, CT, about a 90min drive from lower Westchester, I have to admit I have done all three.

We arrived late on Friday night, and although it was dark when we drove through the incredibly quaint town we could see the historic charm I had been told about and we were dying to get going the next day….That was until the fantastic front desk manager showed us to our wonderful guesthouse called Three Stories. Located just across the street from the main Inn, Three Stories is a recently restored guesthouse with sweeping views of the Connecticut River and South Cove. As per its name this guesthouse originally built in 1892 has been restored to all its three-story glory and painted the most wonderful shade of colonial pink. Inside it has all the fixtures and fittings of a colonial building minus the draught that many of these buildings carry with them.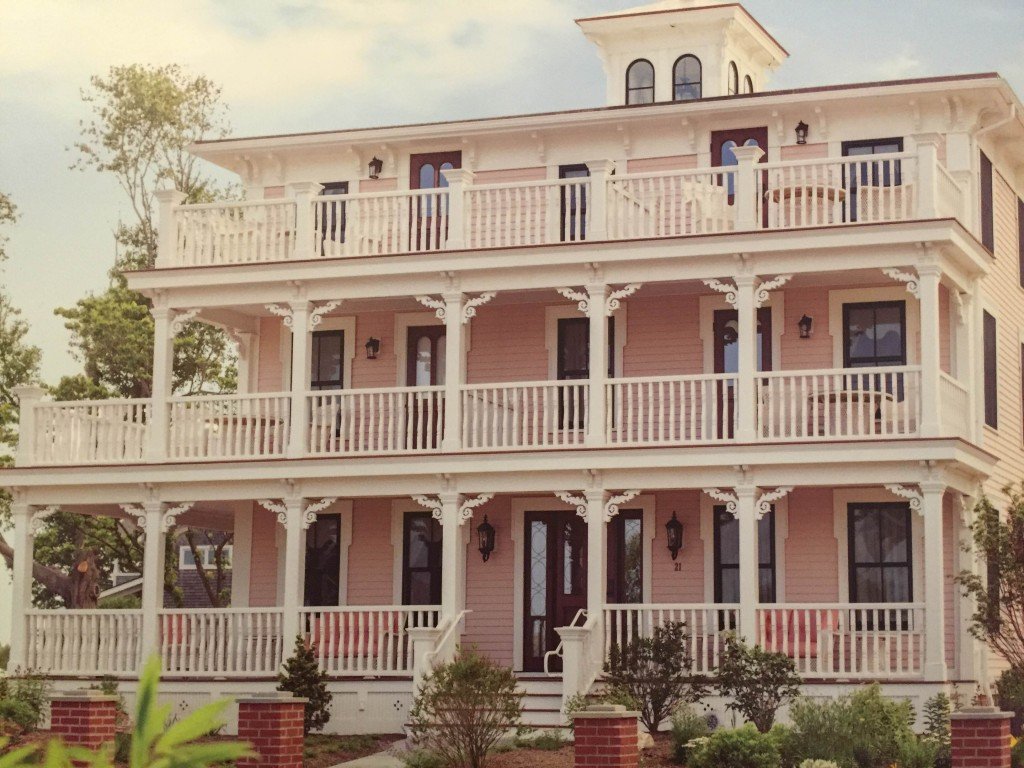 Our wonderful room, complete with a full-body spray shower, electric fireplace and king size bed also had a wonderful wrap round balcony that had impressive views of the Marina. With only 8 luxuriously appointed rooms each with their own balcony and named after famed local residents in Old Saybrook's history, the guest house is an incredibly peaceful and quiet retreat. Individual rooms can be rented or the entire guesthouse can be booked, perfect for a family retreat or special occasion. On the first floor there is a wonderful lounge and dining room, where one can help themselves to delicious banana bread or muffins freshly baked as well as Keurig coffee as you pleased. Mrs. Pratt, the housekeeper is on hand to answer any questions and give helpful tips but ensures you maintain privacy so much so that you feel right at home. Although this guesthouse has been lovingly restored by the Tagliatela family, owners of Saybrook Point Inn they have also given the house modern amenities such as a rooftop patio with fire pit overlooking the South Cove as well as an elevator making the entire house wheelchair accessible. On the lower ground floor a bar and billiards room is also available for use by the guests.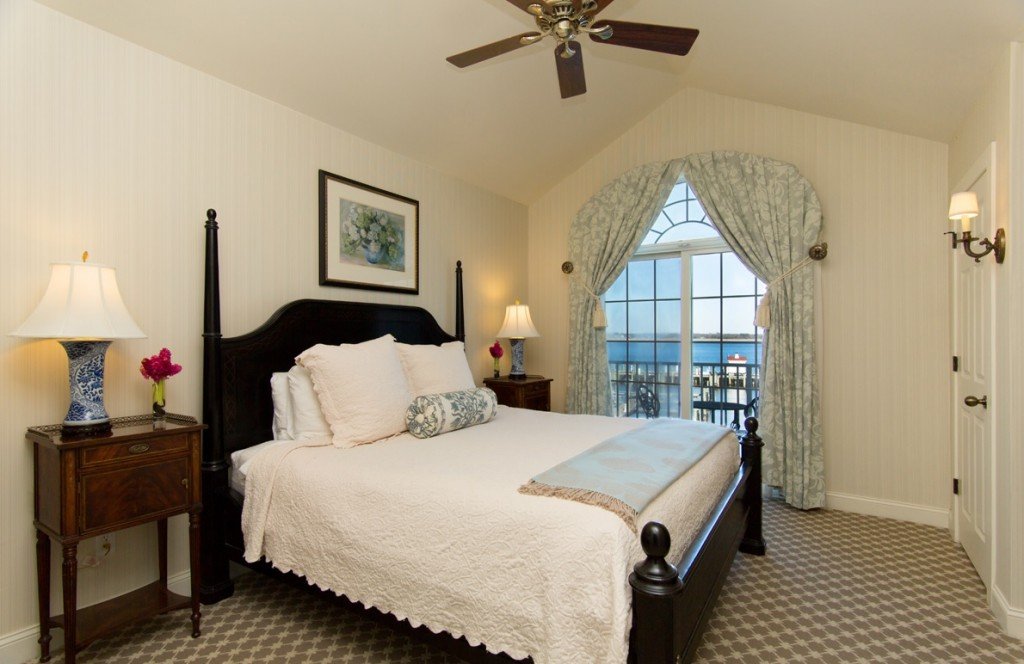 In terms of food you can't go wrong in Old Saybrook. Right on the property is their AAA Four Diamond restaurant, Fresh Salt, the only casual fine dining option with waterfront views in the town of Old Saybrook. Their Executive Chef works closely with local farmers; artisans and fishermen to ensure all ingredients are fresh, local and seasonal. Not only was dinner delicious we also struggled each morning to decide on what to eat and on Sundays their brunch is another award winning event. Breakfast can be to stay or to go, if you wish to venture into town where other great restaurants and shops await.
Needless to say with all this it was incredibly tough to venture out but downtown Old Saybrook is picture perfect and we borrowed some of the hotel bikes (they have tandem bikes too) and took a quick ride into Old Saybrook. Cycling along we ventured past historic homes and into the town where buying local is strongly supported. The Main Street with its 375-year history has endless possibilities for shopping and family run businesses dominate where we enjoyed browsing beautiful antique stores, art galleries and sampled some delicious cakes in local bakeries, where everyone thanks you genuinely for your support. A few real estate guides may have been snuck into my bag as well. The town is adorable and its no wonder Katherine Hepburn was a resident of neighboring Fenwick and lived here until her death in 2003. A Cultural Arts Centre (The Kate) has been erected in her name and features a 250-seat theatre and museum honoring Katherine Hepburn and I managed to view some of her awards and learn even more about this wonderful town in which she lived.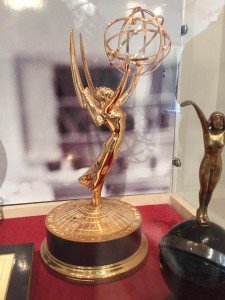 Back at the Inn after our morning cycling we enjoyed a very relaxing couples massage at SANNO. We changed into our plush robes and sat down in their peaceful Relaxation Room where we were met by our wonderful therapists, April and Ron. A choice of either an unscented or a selection of scents was included in our massage and we lay down to enjoy an hour of bliss. I'd like to say I remember the massage and even though I have two years worth of knots in my back, I drifted in and out of sleep as the wind outside acted as a beautiful white noise lulling me into a great REM form of sleep. Post massage and my back feeling ten years lighter we returned to the relaxation room before returning to the outside world.
As well as a fantastic spa the Inn has a health club with indoor and outdoor heated saltwater pools. The main Inn has 82 rooms with some having wood burning fires and sweeping water views. Even though there was a wedding on that weekend the hotel managed impeccably and service was friendly, prompt and sincere.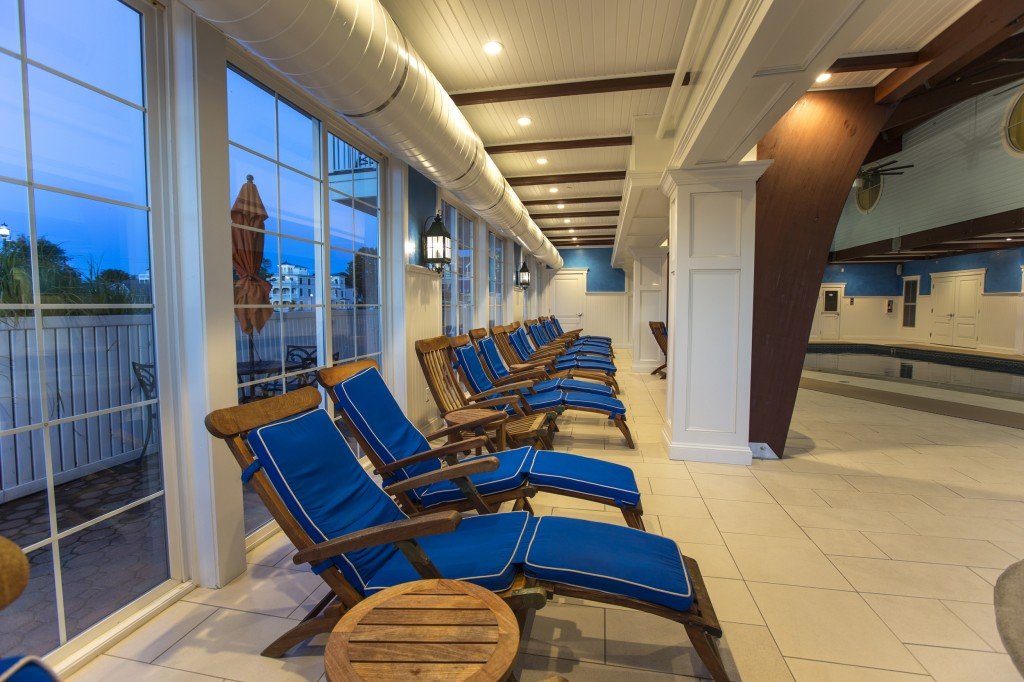 It is with a heavy heart we had to leave on Sunday but this Inn and its guesthouses are on point and we are already planning a return visit.
Emma Westchester contributor Rosalind Batheja visited on the weekend of 13 – 15 November and stayed at Three Stories Guest House. Prices start from $377 per room.
You can visit Saybrook Point online at http://www.saybrook.com/ but you'll really want to go directly to their photo gallery http://www.saybrook.com/gallery/ to get a true sense of this magnificent property. It's really lives up to it's 4-star/4 diamond distinction.
Here are a few pics to check out before you get there.