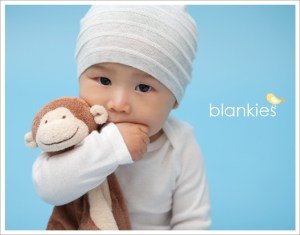 MY TOP 5 GO-TO GIFTS FOR BABIES
When I had my first baby in 2006 I was amazed at how many people gave me gifts.  I had a baby shower prior to my daughter's arrival and received all of the basics;  the car seat, infant seat, exersaucer, high chair, playpen and other things that I am glad have escaped my memory.  Baby stuff is the quickest way to clutter your kid-free home and takes some getting used to in the early days of new motherhood.   So many contraptions, carriers and devices crowd your home (and your counter space) basically overnight.   Ten years later, I miss the fun of my beautiful infant Ellie, but I don't miss the mess that came along with said infant!
Ellie was born in early March and I went back to work in late May.   I was a very eager, young teacher who could not let the school year close out without being there for those final days in June.   It helped that it was a short 4-5 weeks until summer vacation, so very manageable.   In those weeks, I could not believe how many gifts came through my classroom door.  It was then that I realized, this is what moms do.  Moms shower new moms with presents for their babies.  I suddenly felt very guilty for all of the babies that I did not give presents to in the years before when I was a single woman.  Now as a mother of two kids (aged 10 and 6) I love showering a new mom with a gift for her new baby.
So here are my favorites:
[envira-gallery id="412″]
1.   Gift for Mom– Why?  Because they don't expect it!   I love going to a baby shower and bringing a bottle of champagne for post-delivery consumption…..Or a gift certificate for a prenatal massage….or a nightgown for mom to wear in the hospital.   Most pregnant women stop shopping for themselves (or at least curb their spending) once they become pregnant, so these items are treats for the mom-to-be.
2.   Sneakers– Why?  Because they are expensive!  Some sneakers for an infant can run you $40-50 per pair!  I usually buy baby Converse or baby Nikes.  In fact, I buy 3-4 pairs of Converse at a time so I have them on hand for when I need them.  (Nordstrom Rack often has them for $24.99)
3.   Patriotic Clothing-– Why?  Because a new mom probably won't want to buy an outfit for ONE holiday.   But really, there's Memorial Day in May, Flag Day in June, Fourth of July in July and Labor Day in September.   My kids have patriotic clothing in their wardrobe all year long as there is always an occasion for it.  Osh Kosh, The Children's Place, GAP/Old Navy, CWD Kids and lots of others carry red/white/blue clothing regularly.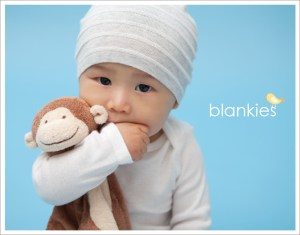 4.  Angel Dear Blankies– Why?  Because they are as soft as can be and helped soothe my babies.  More importantly, both of my kids learned to self-soothe with the help of these blankets.  With Ellie, it was the pink bunny and with James it was the brown monkey.  I bought 3-4 of them, because I know that a lost item can be a problem.   The company actually came out with a package of 3, calling A Pair and a Spare. http://www.angeldear.net/dark-monkey-a-pair-and-a-spare-blankies/
When my little ones would go to sleep in their cribs awake, as the books suggested, I would watch them on the baby monitor as they covered their eyes with their Angel Dear blankets.  Not kidding.   Those blankets were a life saver.   All of the Angel Dear products are quite nice.
http://www.angeldear.net/angel-dear-blankies/
I buy these 5-6 at a time so I have them for when I need them.   They are about $13 each and $38-$42 for the set of 3 if you buy them together…. Amazon carries them, as does Diapers.com.
5.   Magnetic Onesies by Magnificent Baby– Why?  Watch this video and see how easy it is to change a baby when there are no buttons or snaps!  The closures are magnetic.   Once carried in Lord & Taylor, but have had a hard time finding them recently.   Buy Buy Baby carries them, as well as the higher end baby stores.    http://www.magnificentbaby.com/
Also on Diapers.com  https://www.diapers.com/p/magnificent-baby-bunnies-union-suit-baby-1253048?sku=IJ-1359&qid=751116427&sr=1-46
I know I said Top 5, but I am sneaking in a 6th….. Trumpette Socks.  https://www.trumpette.com/
These were pretty new in 2006 and I introduced them to every new mom once I discovered them.  The originals were socks made to look like shoes…A Mary Jane shoe actually.   Everyone knows that babies hate shoes!  So the socks give the appearance that the baby has a shoe on.  Over the years, they have made them for girls as well as boys and to look like sneakers, flip flops, ballet slippers and lots more!  Still one of my favorite gifts to give.