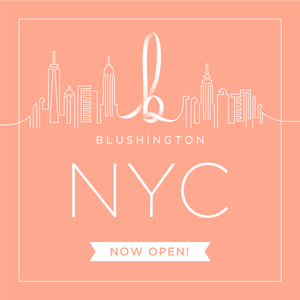 Girls Day in NYC: Blushington in the Underground & Bosie Tea Parlor
Last week, Shawna and I decided to change things up a bit and spend the day outside of Westchester. Nothing too crazy; nothing historical or cultural….Simply a change of scenery doing two of the things we love most; shopping and eating. We wanted a different experience…to find something that our beloved Westchester can't offer us. We had our makeup done at Blushington in "The Underground" at Le Parker Meridien in Midtown and had tea service at Bosie Tea Parlor in the West Village.
[su_row][su_column size="1/2″]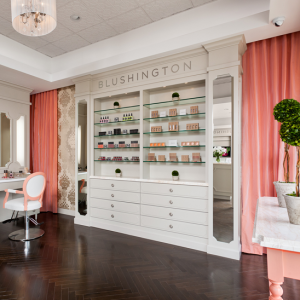 [/su_column] [su_column size="1/2″]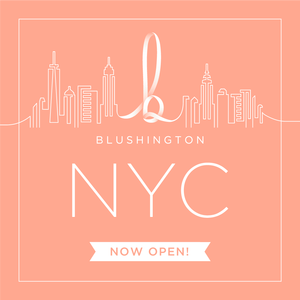 [/su_column][/su_row]
Blushington is a nothing short of amazing. A full service makeup/beauty salon for everything from eyelash extensions to waxing to "just eye make up" to "full face" makeup, even tutorial lessons lasting about 60 mins. With locations in Texas and California, NYC welcomed Blushington to the Underground aka Woman Cave in Midtown Manhattan.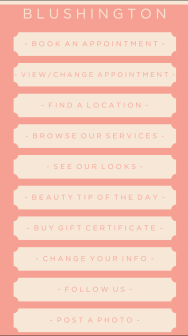 We downloaded the Blushington app, reserved appointments at the same time and in 30 minutes time, had a fresh, natural "day look" for ourselves. $55 plus tip and no pressure to buy products, which I appreciate. I'd so prefer to pay for a treatment than go to the department store counter for the "free makeup" (ick) and then select which items I want to buy after the fact, in return for the makeup application. Blushington does not make commission on sales so they use what they think is best and there's no pressure to buy the products. I did wind up buying a bottle of cameilla oil for my eyelashes (a natural enhancer) and the perfect shade of berry lipstick that they used on my lips.
I've always enjoyed the amenities at Le Parker Meridien. Norma's http://www.parkermeridien.com/eat/normas/ has an amazing brunch and my husband has enjoyed getting a shave at the barber shop on the main floor. The Burger Joint is a fun, greasy spoon, "trying to look rugged" dining option for hotel guests (and outsiders alike) who aren't interested in "proper" hotel dining options or their price tag. http://www.parkermeridien.com/eat/burger-joint/menu/
[su_row][su_column size="1/2″]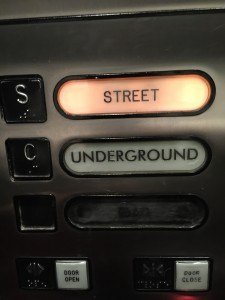 [/su_column] [su_column size="1/2″]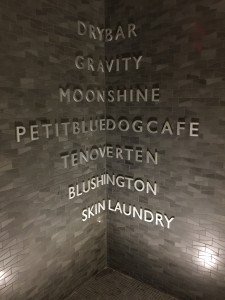 [/su_column][/su_row]
But the Underground is like a woman cave! It's got everything any woman could want or need. A drybar, nail salon, spa, gym, cafe and of course Blushington. It's one level below the main lobby at Le Parker Meridien and you could literally spend the day there.
http://www.parkermeridien.com/pamper/
Our next stop was for tea at Bosie Tea Parlor. Selecting a location for tea was not easy; Not due to a shortage of choices by any means. There are lots of tea choices in NYC. But, we wanted tea when we wanted it; Not at 3pm necessarily and without the tea accessories, the doilies and the floral tablecloths. We also didn't want "high tea" which felt stuffy, served to us with white gloves either. We found the perfect spot when we found Bosie (on the BBC website of all places!) and it was "just right." Not too matronly and not too royal. Really, who needs the attitude, you know?
Their tea service is served all day, the decor is "normal" and they have a full menu for those that might not want to have "just tea." For $32, I was very pleased. Included scones, cream and jam that were to die for; tea sandwiches, dessert and a pot of tea. I skipped the champagne this time. I had to get back to meet the school bus by 3pm!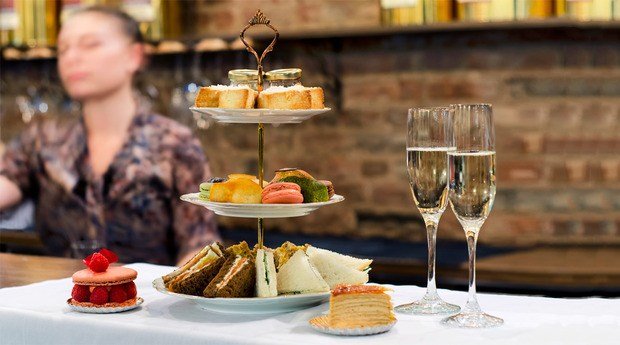 http://bosienyc.com/tea-service/
All in all, a great day out with my blogging bestie, just in a different area code. Looking forward to our next girls day out.