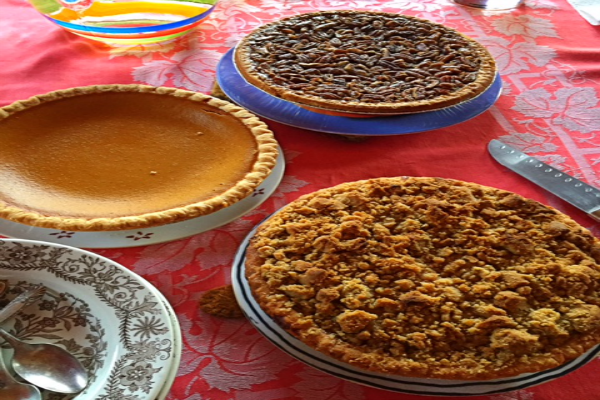 Enjoying a German Tradition of "Kaffee und Kuchen"
Married to a German it's all about "Kaffee und Kuchen" (KOO-khen); translated to "Coffee and Cake", which is similar to British teatime.  A cultural tradition celebrating that time between lunch and dinner having a piece of cake (or two) and a cup of coffee or tea with family and friends.  Traditionally this is done on a Sunday afternoon between 3-5PM at home or a cafe and every summer when visiting Frank's mother in Kiel, we celebrate at the Cafe Koditorei Fiedler.

Not only am I a horrible cook, but I'm no baker and having our son attend the German School in White Plains for many years, I have hosted and attended many a traditional "Kaffee und Kuchen" with German expats.
In order to not embarrass myself, I never attempted to bake anything but instead picked up cakes, pastries and pies from some amazing bakeries and pastries around lower Westchester and wanted to share my favorites.
FAVORITE MARBLE & COFFEE CAKES: Martine's Fine Bake Shoppe (Two Locations)
10 Fisher Avenue – Tuckahoe, NY
914-346-8650
48 East Parkway – Scarsdale, NY
914-722-4949
FAVORIATE COOKES (TRADITIONAL AND DECORATIVE): Sugar Mamas by Kim
1985 Palmer Avenue – Larchmont, NY
Phone: (914) 834-8340
Fax: (877) 834-6110
E-mail: bakeshop@sugarmamabykim.com
FAVORITE PIES (PECAN, APPLE AND KEY LIME): Galloways Country Kitchen
69 Harney Road – Scarsdale, NY
914-725-4074
(open Friday, Saturday and Sunday)