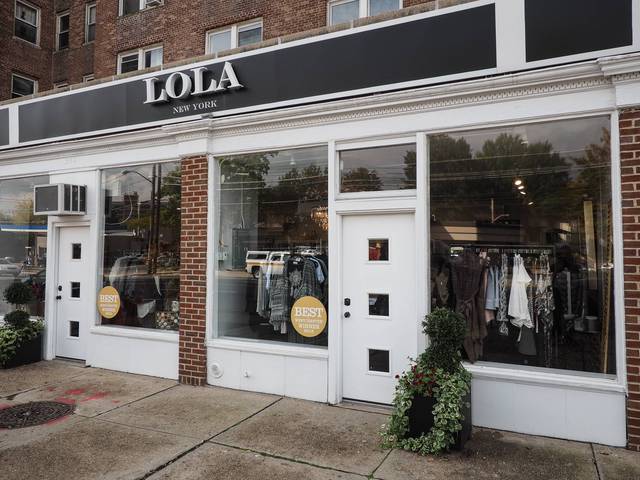 December 16, 2016
In
Shop
Trunk Shows at LOLA in White Plains
It's no secret that I love LOLA.  Since I discovered this boutique years ago, even before the opening on Mamaroneck Avenue, it was my go-to place for fashion finds and gift items. What I have noticed about LOLA over the years, is that they always have the "in thing" first!  They find the best items and are always ahead of the trends. What you'll find in LOLA appears 6-12 months before everywhere else.   It's a healthy blend of clothing and accessories, including jewelry, hats/scarves/gloves and bags. They also carry gift items, such as candles, soaps, cards, stationery, Swell water bottles and home decor items.  You never know what you'll find when you walk into Lola.
Denise Elias and Dawn Pasacreta have grown their love of fashion into a flourishing boutique in downtown White Plains, NY. What started as a hobby quickly turned into the Lola New York storefront. Denise and Dawn aimed to share their enthusiasm with a wider audience. Since opening their shop in 2014, Lola has become something more, inspiring fashion lovers throughout the local region and beyond. Every piece, from scarves and jewelry to clothing and handbags, is selected with a keen eye. After a single trip to our boutique, you'll get a real sense of our modern aesthetic. Lola New York wants you to look great and feel even better – whether you're planning a casual day around town or an elegant night out.
Two upcoming trunk shows are posted below.   Laurie Berg and Linda Richards are two local designers that are LOLA regulars.They are both going on this weekend, December 16th and 17th.   If you miss the Laurie Berg trunk show, there's always pieces in stock to choose from.
With about a week left of shopping, you're sure to find something you will love.  Not necessarily as a gift, but to wear to your own holiday parties.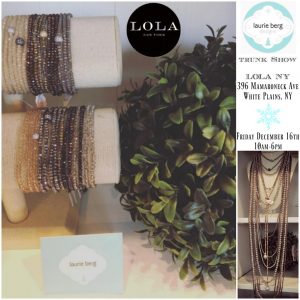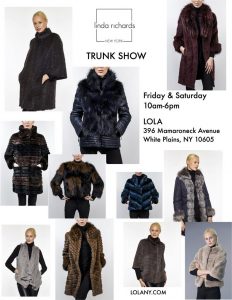 LOLA NEW YORK • 396 MAMARONECK AVE. • WHITE PLAINS, NY 10605