December 21, 2016
In
Shop
PureWow: Tips for Wearing Tights Like a Grown-Up
While I was commuting on the train into the city, I stumbled across a website called PureWow that I'm currently obsessed about. This site, is "dedicated to finding ways to make your life more interesting, beautiful and manageable. PureWoW is the place you go to find out what book to read, what awesome dish to serve at your next party and how to rock your ankle boots with every single outfit.  It's like the fun girl in the office who always has the best hair…but isn't too proud to tell you her secret. (She conditions first.) 
I live in tights during the Fall and Winter and have gotten into a rut wearing the same black and grey leggings, however these three simple tips from PureWow are a sure way that I can make simple changes that will drastically change my outfit and have me looking pulled together without a whole lot of effort.
WEAR OPAQUE TIGHTS WITH MINISKIRTS AND HEELS
The more leg you show, the heavier the weave should be. By wearing thicker tights you'll not only visually elongate your gams but also minimize the risk of showing an inevitable run.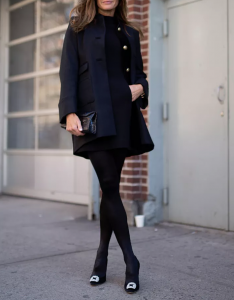 OPT FOR SHEER TIGHTS WITH KNEE-HIGH BOOTS
When only a sliver of leg is showing, a pair of silkier tights will help separate your skirt from your boots.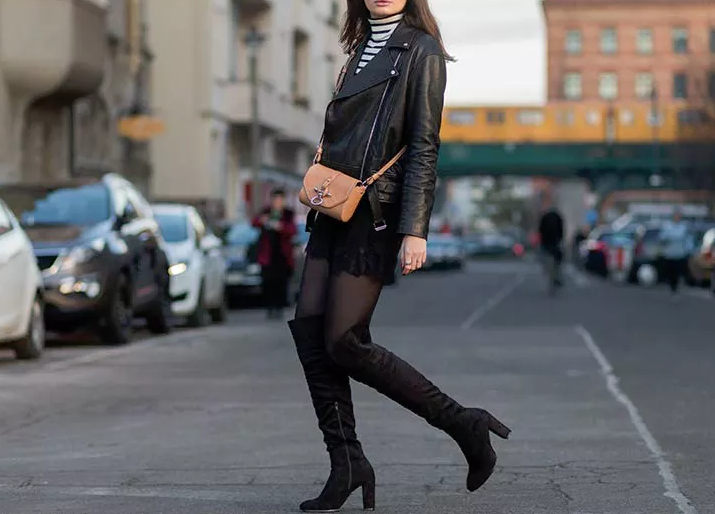 CHOOSE PATTERNED TIGHTS WITH MIDI HEMLINES
Lacy designs and fishnets are best seen from the calves down. Save them for your sleek pencil skirts and longer overcoats. Your ankles will be the stars of the show.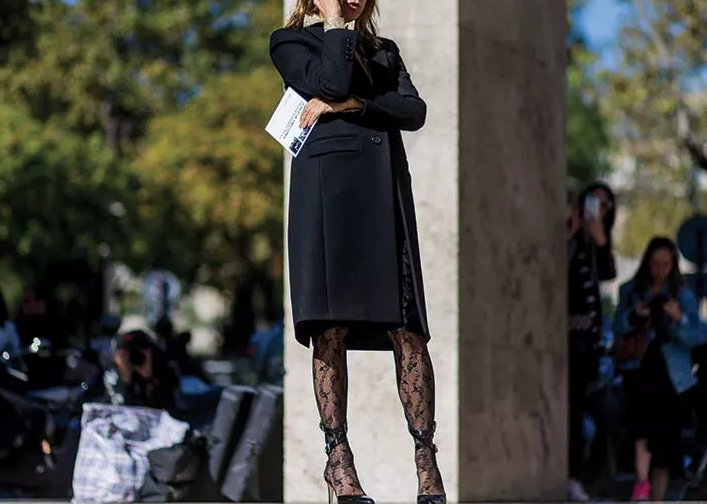 For more fashion tips and life hacks check out PureWow