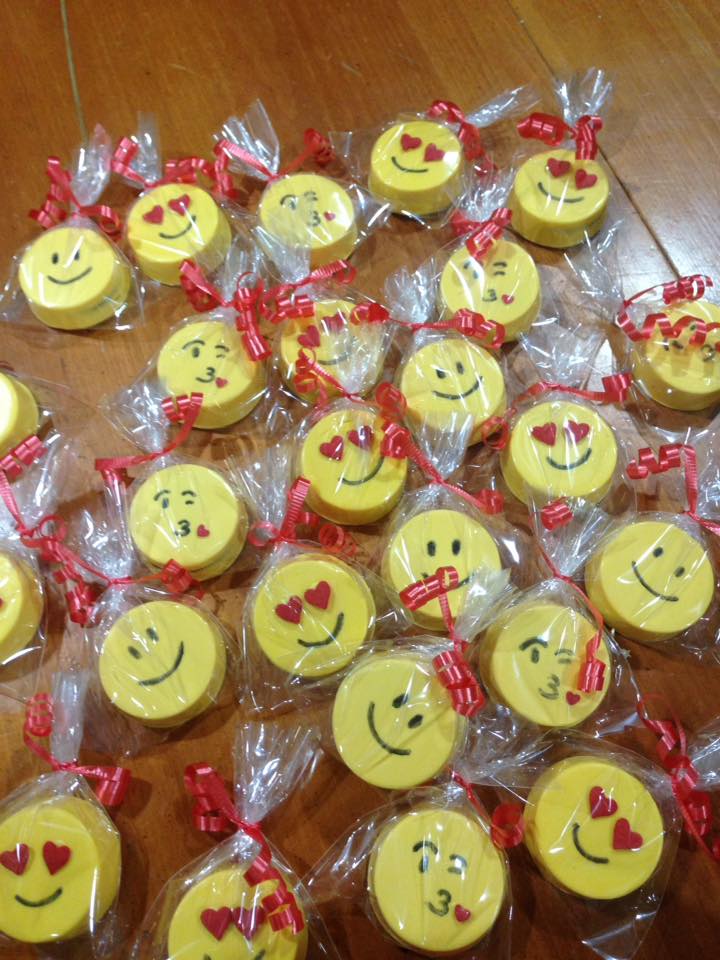 Sweet Treats
One of our main categories is called "eat."   Shawna is the restaurant-goer out of the two of us as she has a far more sophisticated palate than I do.  I have a total of about 25 food items that I eat in restaurants and am limited to only American or Italian food.  Drives my husband crazy and he hopes my kids will experiment with new foods as they get older; things like sushi and seafood. Shawna enjoys the dining scene and I think I've mentioned on another post that she has a 3-visits rule, meaning that she likes to form opinions on restaurants and eateries after 3 times, sampling a lot of items, on different times of day.  And she's a tough critic.  Between food, atmosphere and service, she weighs them all equally, for the most part.  (There are rare exceptions, like a greasy spoon or dive takeout place, where she will sacrifice the atmosphere for a good meal.)
But truth be told, I have a sweet tooth.   I love my tea and cookies and would happily skip a meal if it meant I could save my calories for a sweet treat; a brownie sundae, a cannoli or a piece of red velvet cake.  With the help of Facebook, I have found some amazing sweet treats for my kids birthday cakes, party favors or for gift giving.   Different occasions call for different vendors. Because I like the rule of 3 myself, I am going to share three of my favorites.  Here's my rare contribution to the "eat" category.
Heavenly Treats by Rosemarie
https://www.facebook.com/heavenlytreatsbyrosemarie/
Rosemarie is a local mom who creates custom cake pops and desserts for all occasions.   She's made me red velvet cake pops for my kids birthdays, dipped Oreos with emoji faces and most recently, Vineyard Vines themed cake pops for my friends daughters birthday party.   With about 2 weeks notice she can complete your cake pop order and she makes them by the dozen.   Pops can range between $2 to $4 based on the detail needed.   And they taste as good as they look.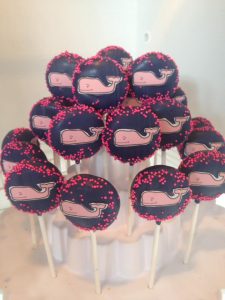 Abby's Dessert Bar
http://www.abbysdessertbar.com
https://www.facebook.com/abbysdesserts/
Lisa teaches culinary classes to students and in her spare time, bakes cakes and cookies to suit your theme.   She made me a Wonder Woman cake, salted caramel cupcakes and most recently, Vineyard Vines themed cookies wrapped up for party favors.  When I asked her for these cookies, she didn't know what Vineyard Vines logo even looked like.  She googled it and wrote back saying she'd try it.   They looked beautiful and tasted great, buttery and soft.   Like the cake pops, I'd give her a week to 10 days notice, depending on the size of your order.  I needed 24 cookies and they ran me about $2 to $3 per cookie.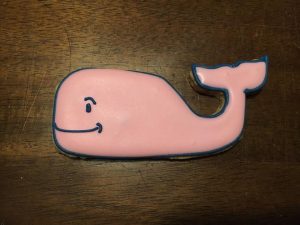 Gotham Cookies
http://gothamcookies.com
I found Gotham Cookies by asking around on the UES Mommas page on Facebook.   Every year, I send a dozen or so corporate gifts to clients in the city.   I've used online ordering sites like Eleni's and Crumbs Cupcakes in the past.   I want a brand that people in Manhattan will know or will like to know about.   So when I asked the moms on this page, the replies were what I expected and what I had used before.  A few of them mentioned (and liked others comments) suggesting Gotham Cookies.   So I took my chances and sent a dozen out.  I ordered a handful to give to neighbors and friends and to try myself.   A great suggestion– they were amazing.   Highly recommend Gotham for orders big or small.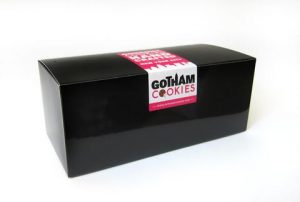 Gift box, holds 12 cookies.   Red velvet, white chocolate chunk, left.   Winter chocolate chunk, right.