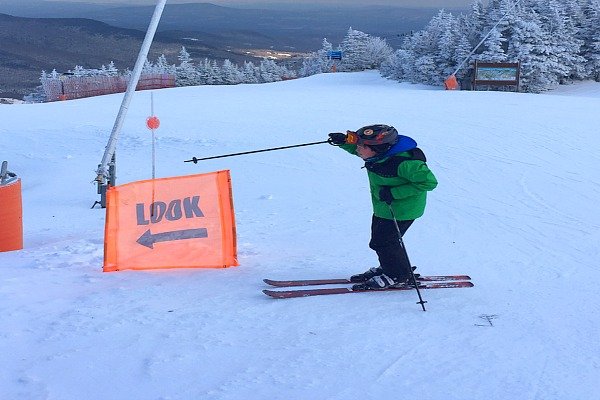 East Coast Skiing
Skiing is a great way to have your children spend time outside during the winter months and have FUN. It counter acts "cabin fever" and gives you a great opportunity to spend quality time with your kids (driving to and from the slopes) as well as to get disconnected from all the iPhones, iPads and Kindles while hitting the slopes.  The West Coast has amazing skiing with varied terrain, above tree-line skiing and ideal conditions.  Living in Westchester County, our area is not known for any of these things – I admit, but there are still plenty of ways to have fun on the slopes, if you are willing to drive a bit without having to fly out West….Frank and Korben have been enjoying their weekend trips exploring the east coast trails.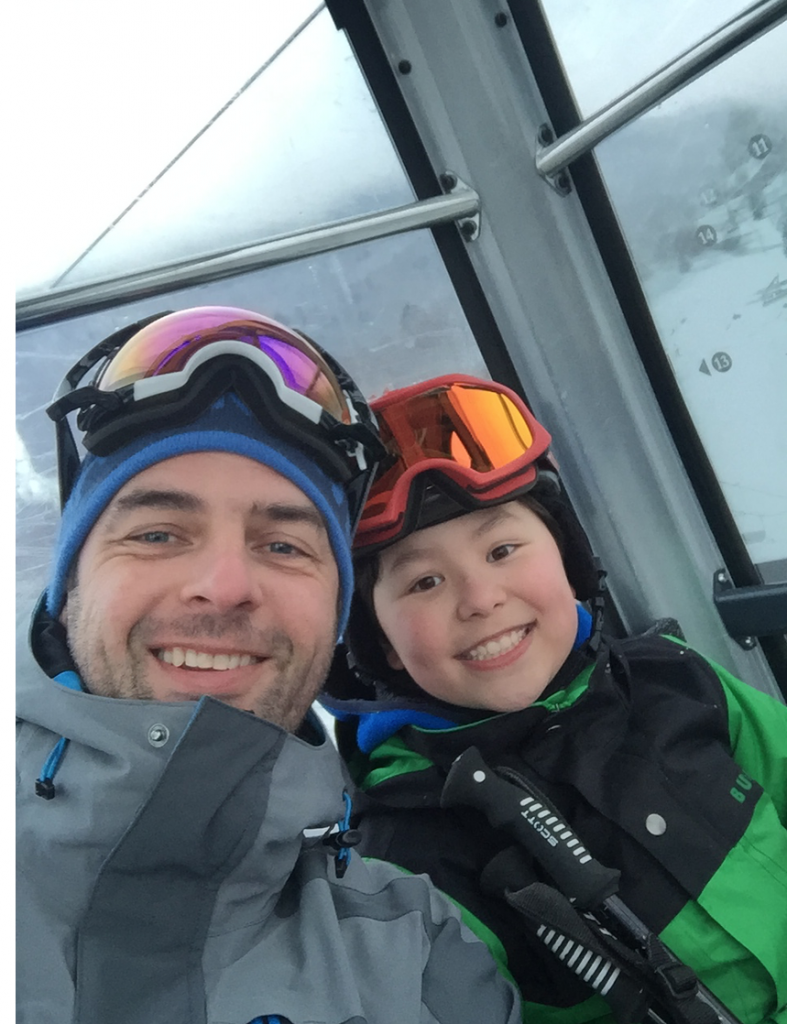 Within just a 2-hour drive from our area is Hunter Mountain, Windham Mountain, Mountain Creek.  Lesser know mountains are Mount Peter, Thunder ridge and Mowhawk Mountain.  The general rule with skiing around Westchester is the the further you are willing to drive, the better the skiing becomes. If you are willing to drive 5+ hrs (depending on your tolerance for speeding tickets) the skiing world opens up considerably.  Killington, White Face, Sugarbush and Stowe are my favorites.
Past few years my husband and son have been traveling to Stowe when there is a long-weekend school break.  In the past the Stowe "base area" was a dirt parking lot.  Today, Stowe has invested a lot of money on improvements over the past few years with their new base lodge; including a Gondola which connects the beginner area with the rest of the mountain with ease. The Base Lodge has everything that you would need for skiing.  The Stowe Mountain Lodge is at the base and is a wonderful ski-in/ski-out property that caters to families with great dining options and evening activities for the kids.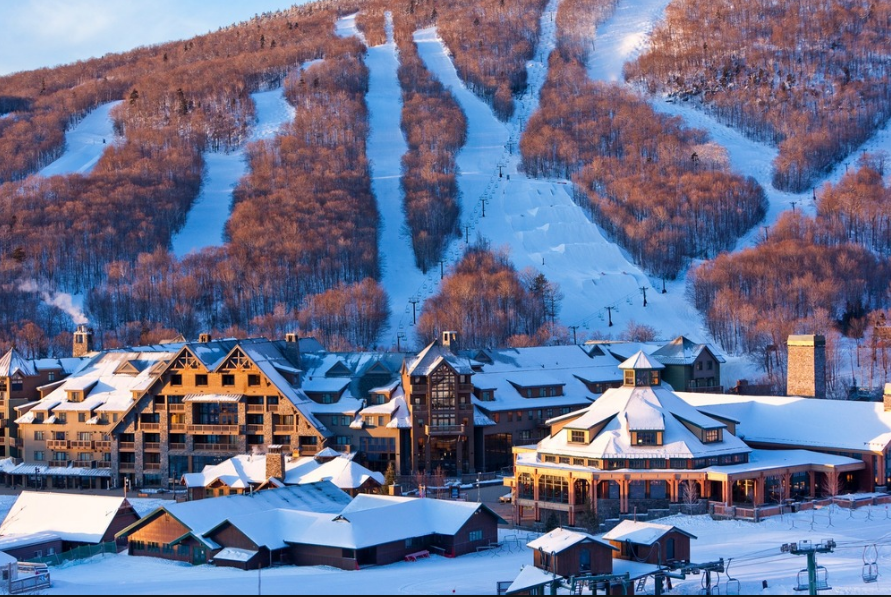 In addition to Stowe Mountain Lodge there are a variety of homes, apartments and hotels in all price ranges for families to choose from within their budget.  If you are looking for something more affordable, the Innsbruck Inn is ideally located less than 3-miles from the Base Lodge and their rooms include a breakfast buffet.
Stowe is ideal for the entire family.  If there is a member of your family that is not an avid skier or snowboarder or simply a "fair weather skier" like my wife (conditions have to mild and sunny) than there are wonderful shops in the little village located along the he access road near the Base Lodge which is something rare for East Coast Ski Towns.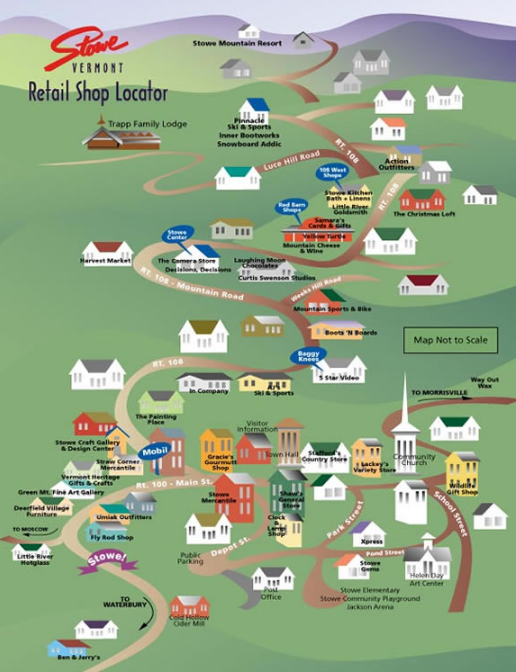 But back to the mountain – Stowe, has a large variety of runs, from very Beginner to Double Black Diamond. There is a Gondola that brings you all the away to the top, without having to brave the extremely windy and cold elements that are typical for East Coast skiing. The Beginner's area is south facing, so that it is always a few degrees warmer then on the rest of the mountain. You might not think that this would be a big deal, but with plunging temperatures any Novice skier will appreciate those extra few degrees.  Stowe is less then 100 Miles away from the Canadian Border, so it does get cold.  Korben favors a run called "Toll Road", which goes all the way from the top to the very bottom, in a 3.7 mile long serpentine.  Frank prefers to ski the more difficult runs of which there are many to choose from. These runs are challenging and fun, some of the best East Coast skiing that you can find.
Last piece of advice…for those that want to truly enjoy skiing with your kids and a stress-free Ski Vacation…place your kids in a SKI SCHOOL, they will learn faster amongst their peers and you get to ski the steeps and before you know it your children will be old enough to want to ski with you and they will be able to sooner than if you attempted to teach them on your own.