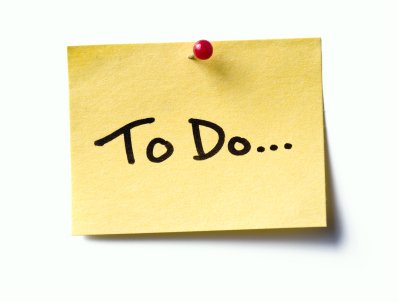 Upcoming Events for Women in Westchester
When Shawna and I redesigned our site late last year, we decided to narrow our topics into three main categories.  Our new site is keeping us more focused and we are happy to post within the following three topics– eat, shop and play.   Most things are just for women and sometimes our posts include the family/kids.
So what is is the PLAY category all about?  It's basically "everything else" outside of eating/dining/cooking and shopping/products/sales.  "Play" covers everything from travel to entertainment/plays/concerts, from books to movies, including activities, recreation and more.
To share a few different play topics, I decided to post a listing of fun events that our readers might like to know about and participate in in the upcoming months.
Feb 5th- HGTV Addict's Interior Design Master Class
A full day event with Betsy Helmuth and her team at Affordable Interior Design.  They're offering 50% off for Emma Westchester readers, simply use the code EMMA when registering.  General Admission is $275 and runs from 10am-4pm.   Q&A sessions, and includes the following topics: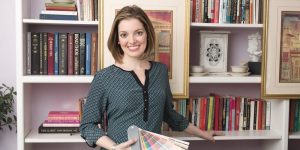 Learn to create the perfect floor plan for EVERY room, EVERY time, select furnishings that will last (and not break the bank), find the best online shops and getting the deepest discounts at big box stores, curate a color palette that wows, work with patterns like a pro and get the deepest discounts when online shopping.
The event also includes:
-two breakout Q&A sessions with Affordable Interior Design's pros where your personal design dilemmas will get answered
-secret list of top stores and online resources
-interior design cheat sheet with measurements, rules, tricks, and more
-a gift bag valued at over $150
https://www.eventbrite.com/e/the-hgtv-addicts-interior-design-master-class-tickets-29209297796 
Feb 7th-   Sophie Kinsella at Barnes and Noble, Eastchester
Posted on our site last week.   Get your signed copy of My (Not So) Perfect Life by signing up here:
Feb 9th, 7pm-10pm  MNO– Private Screening of Fifty Shades Darker at Ridge Hill, Yonkers
Main Street Mama is back with a Ladies Night Out Private Screening you don't want to miss!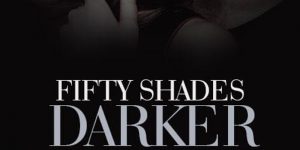 Skip the Lines, Bring a cocktail ,Grab your girlfriends and join us for a Private Screening with Christian and Anna
Doors open at 7 so don't be laters Baby
Seating is General Admission and on a first come first serve basis!
Raffles , Vendors and amazing Gift Bags
https://www.eventbrite.com/e/fifty-shades-darker-private-screening-tickets-31287985206
Feb 13th- Special Screening of Life, Animated 
Pelham Picture House
·       7:30-9 p.m. Movie screening
·       9-9:30 p.m. Q&A
Devereux Advanced Behavioral Health will be hosting a special screening of the documentary Life, Animated, an inspirational story about a young man with autism who was unable to speak as a child until he and his family discovered a unique way to communicate by immersing themselves in the world of classic Disney animated films. The story is truly one of a kind and has just been nominated for an Oscar in the "Best Documentary" category.
The screening will be followed by a special Q&A session with Owen Suskind, the young man featured in the documentary, and his family Ron and Cornelia.
The Picture House
175 Wolfs Lane, Pelham, NY 10803
Phone: 914.738.7337
Web:  http://www.thepicturehouse.org/special-event-screening-of-life-animated-with-suskind-family-qa/ 
FEB 16 @ 7:30PM | SAT, FEB 18 @ 4:30 & 8PM | SUN, FEB 19 @ 3PM at Mamaroneck's Emelin Theater 
Special screenings of Manchester By The Sea, nominated for six 2017 Academy Awards. Manchester by the Sea is the story of a solitary Boston janitor who returns to his hometown to take care of his teenage nephew, and is forced to deal with a past that separated him from his wife and the community where he was born and raised. Deeply poignant, and unexpectedly funny, the film explores the power of familial love, community, sacrifice and hope.
http://www.emelin.org/event/film/2017-oscar-nominee-manchester-sea 
Looking ahead to March.  Save these Dates
3/10- Emma Westchester's Spring Shopping Party at Athleta in Scarsdale.   Vendors welcome, reach out via email to discuss.
3/19- Our friends at 914 PopUps has a pop up shopping event.  Think holiday boutique in March!    You can follow them on Instagram @914popups for info.