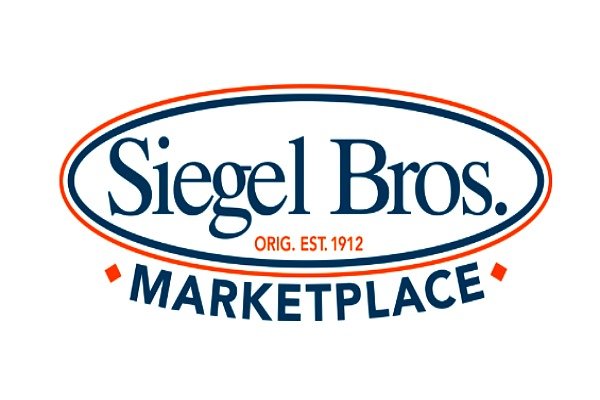 Siegel Bros. Marketplace Grand Opening Feb 2, 2017
Fourth Generation Family Owned and Operated Marketplace For How People Are Eating Today
January 17, 2017, Mt. Kisco, NY: Lots of activity has been seen through the window wrapped storefront of Siegel Bros. Marketplace this past week. Large refrigerator cases were stocked with domestic and imported charcuterie and wheels of Parmigiano-Reggiano and Jarlsberg cheese. Prosciutto was hung from above and the guys could hardly contain themselves when they received grass fed beef from Ease Acres Farm in Berne, NY, pasture raised lamb and pork from Arcadian Pastures in Sloansville, NY, ready to be hand butchered and trimmed to order, and 100% all natural antibiotic hormone free chickens from Free Bird Poultry out of Lancaster, Pennsylvania.
"The Guys" are brothers Doug, Jeremy, and Chef David Nevins, and butcher/fishmonger Don Meyers, the driving forces behind this fourth generation owned and operated specialty food market which picks up where Abram Siegel left off in 1912 when he first opened his kosher butcher shop in Woodbine, NJ. Adding to this family affair is Siegel Bros. co-owner and seasoned hospitality industry professional Ed Costa.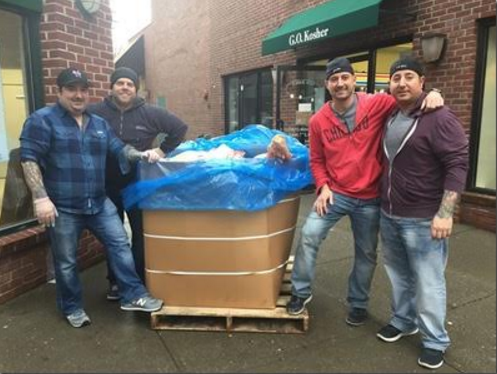 Taking its cues from an era gone by, Siegel Bros. Marketplace embraces their real food mantra of providing humanely and sustainably raised animals that are grass and grain fed and raised without hormones or antibiotics, therefore providing their customers with the best tasting, most tender, and healthiest meat and poultry possible. These same practices are applied to the fish department; sustainably raised farmed products and seasonal fresh wild caught fish are sourced from the most reputable seafood suppliers from here and abroad, guaranteeing the best products in the market today are being offered. Customers can look forward to MSC (Marine Stewardship Council) certified sustainable options.
Siegel Bros. also features an expansive cheese counter and charcuterie selection featuring imported and domestic cheeses cut straight from the wheel, as well as cured, smoked and dried meats such as salumi, prosciutto, and braciola. A select line of olive oils, accoutrements and seasonal items will also be available.
[envira-gallery id="5983″]
The Siegel Bros. food experience is further enhanced by a robust, from scratch, prepared foods section spearheaded by Executive Chef David Nevins in their on-site kitchen. In keeping with the practices and principals of the quality food items found at Siegel Bros. Marketplace, a seasonal and revolving selection of land and sea, vegetarian and gluten-free, comforting and healthful dishes will be offered.
Siegel Bro. Wine & Spirits, located adjacent to the market, opened over the holidays. Stemming from prominent pedigree within the wine world, the Nevins brothers were strongly influenced by their father Bruce Nevins (Abram's grandson), a renowned wine importer and retail giant that made a name for himself as the owner of Hay Day Wine Market in Ridgefield, CT and Grand Harvest Wine in New York's Grand Central Terminal.  Siegel Bros. is the Perfect Paring of Food and Wine
Marketplace – 39 S Moger Ave
Wine & Spirits – 41 S Moger
Mount Kisco, NY 10549
(914) 864-0690
www.siegelbrosmarketplace.com
www.siegelbroswineandspirits.com