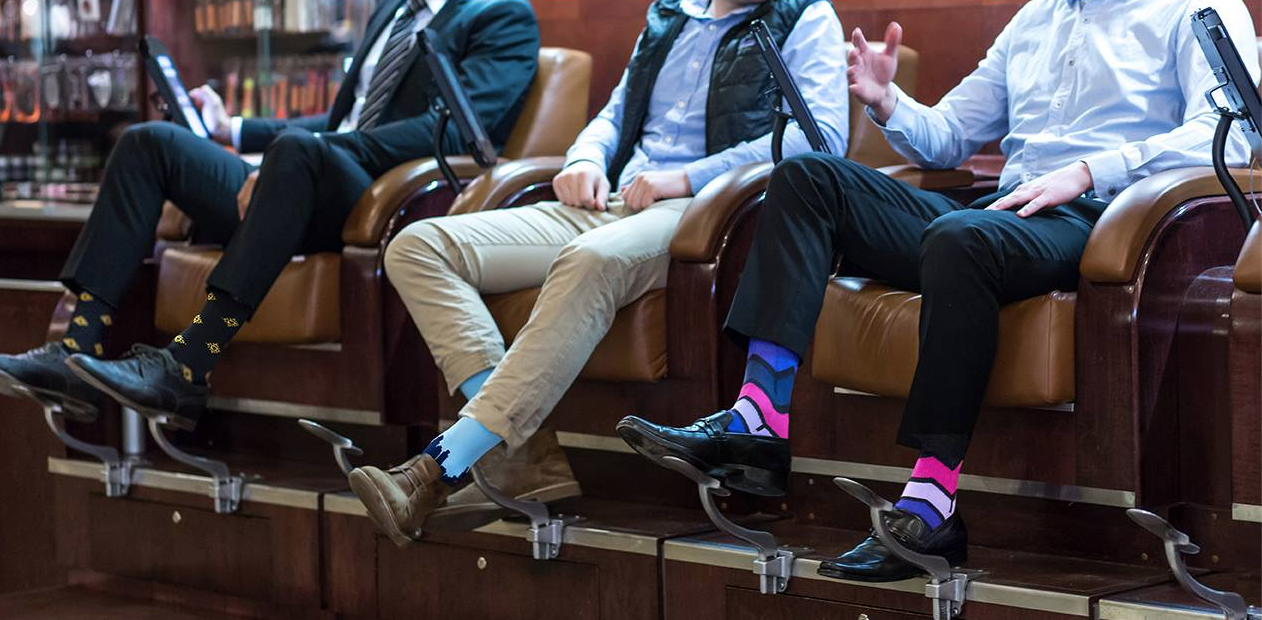 Socks With a Purpose
My 11yr old son has no interest in fashion and could really care less about what he's wearing, that is with the exception of socks.  Yep, I said it socks.  Korben has always had very specific opinions towards the socks that he wore.  They had to "feel" a certain way, and he would prefer stripes and patterns over plain white or black socks.  He's outgrown his current collection and I was about to order more from BODEN which he has been wearing since he was a newborn, but have decided to try two new companies that I recently learned about, one from his school teacher and one from a fellow mom.
In Korben's elementary school, his technology teacher encourages kids to express themselves on Fridays with what he calls "Crazy Sock Fridays".  I asked Korben where this came from and he mentioned that there were two students from his elementary school that started a sock company called Balitello and then recently during a play-date one of Korben's friends had some interesting looking socks that I asked his mom who introduced me to Bombas (thanks Gina C.)
The below brands not only have unique styles, fun colors and feel good on the feet, they are conscientious businesses… giving back to the homeless, making products in the USA and follow ethical trading practices and packaging using recyclable and renewable products sourced from sustainably managed forests.  Feel good and have fun with fashion while shopping for socks for your son, husband, father…or any man in your life.
GIVING BACK…Bombas "Derived from the Latin word for bumblebee.  Bees work together to make their hive a better place. They're small, but their combined efforts have a big impact on the world."
MADE IN THE USA…Balitello "We decided to listen to people and put an end to this travesty. Being quality made in the USA allowed us to work closely with our manufacturers, and create what is now coined the Performance Dress Socks™. We have eliminated all those complaints and then some! Our goal is to allow people to be stylishly-comfortable and more active in their day-to-day life."
[envira-gallery id="6096″]
TOTALLY RANDOM:   The Eastchester Daily Voice posted an article about Balitello this week too!  Completely unplanned and coincidental….so had to share!  http://eastchester.dailyvoice.com/neighbors/eastchester-entrepreneurs-want-to-sock-it-to-you/697837/
ETHICAL TRADING & RENEWABLE PACKAGING…Boden USA "Set of seven socks is bursting with bright colors and bold designs. Choose a different pair each day from a selection of sea creatures (plus a hippo), stars and stripes. Their sporty designs are cotton-rich, so toes will stay cosy."
[envira-gallery id="6084″]