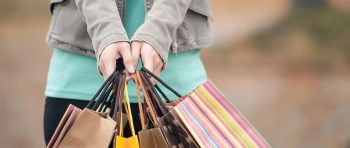 February 22, 2017
In
Shop
Shop with #MomsLikeUs at Athleta Scarsdale on 3/10
A couple of times a year, Emma Westchester and Athleta Scarsdale team up to bring out some #momslikesus for a Shopping Event.   It's a nice way to get to meet some local women, who are starting businesses or working as independent consultants.  The common theme is that they are all wellness, health or fitness related.   Shoppers at Athleta are usually like-minded, in the fact that they like to know the latest trends in health and wellness.  Meeting these vendors enhances their shopping experience so Athleta welcomes guests like this to the store regularly.
While shopping for clothes for spin class, you might want to know that there are supplements that will give you increased energy, aiding your workout.  Lori Aliberti will be available to answer questions about Pruvit's KetoOS products on March 10th.   She swears by them and recently gave her day job her 2 weeks notice to fully concentrate on this.
You might want to learn about a pilates studio that is set to open up in March.   Club Pilates owner Heather Rhyu will be taking reservations for free trials/demo classes during the month of March, before the official Grand Opening in April.   For more info about Club Pilates, follow this link:  http://www.emmawestchester.com/2017/02/22/club-pilates-opening-in-scarsdale/
Lauren Mascia, is a local BeautyCounter consultant.  I had honestly never researched this company too much, but Lauren has offered to share her products and her extensive knowledge of toxins in products and ingredients in a guest post next week.  She will be at the event with her products for shoppers to learn about.  I'm most interested in the sunscreen with the spring and summer months around the corner.
Shawna and I will be there, of course.   While we don't have a product to sell, we just like the network of interesting women, sharing ideas, working together, supporting one another and of course shopping with our readers.  It's always fun to connect in person, off the computer and we thank Athleta Scarsdale for giving us the venue for such an event.   Hope to see you there!