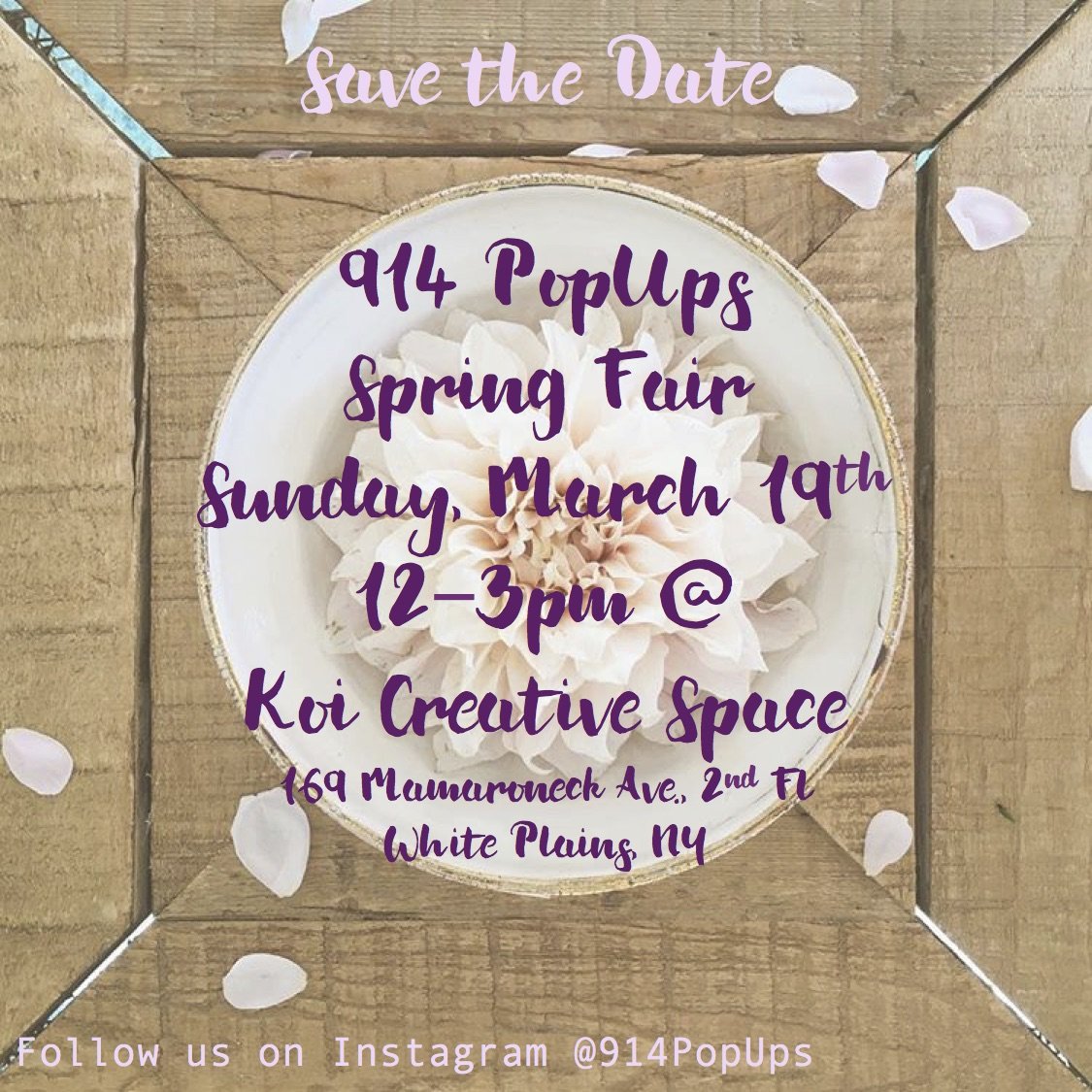 February 24, 2017
In
Shop
914PopUps Spring Fair: 3/19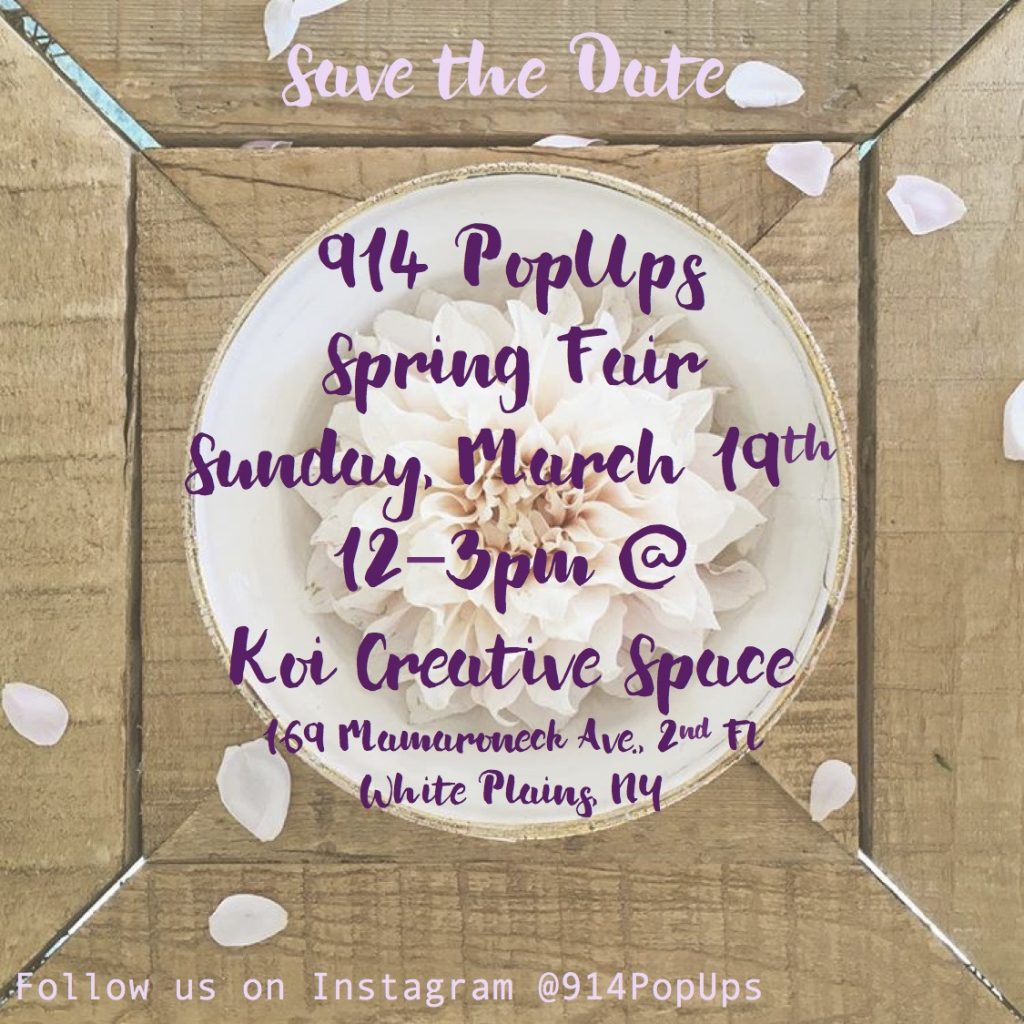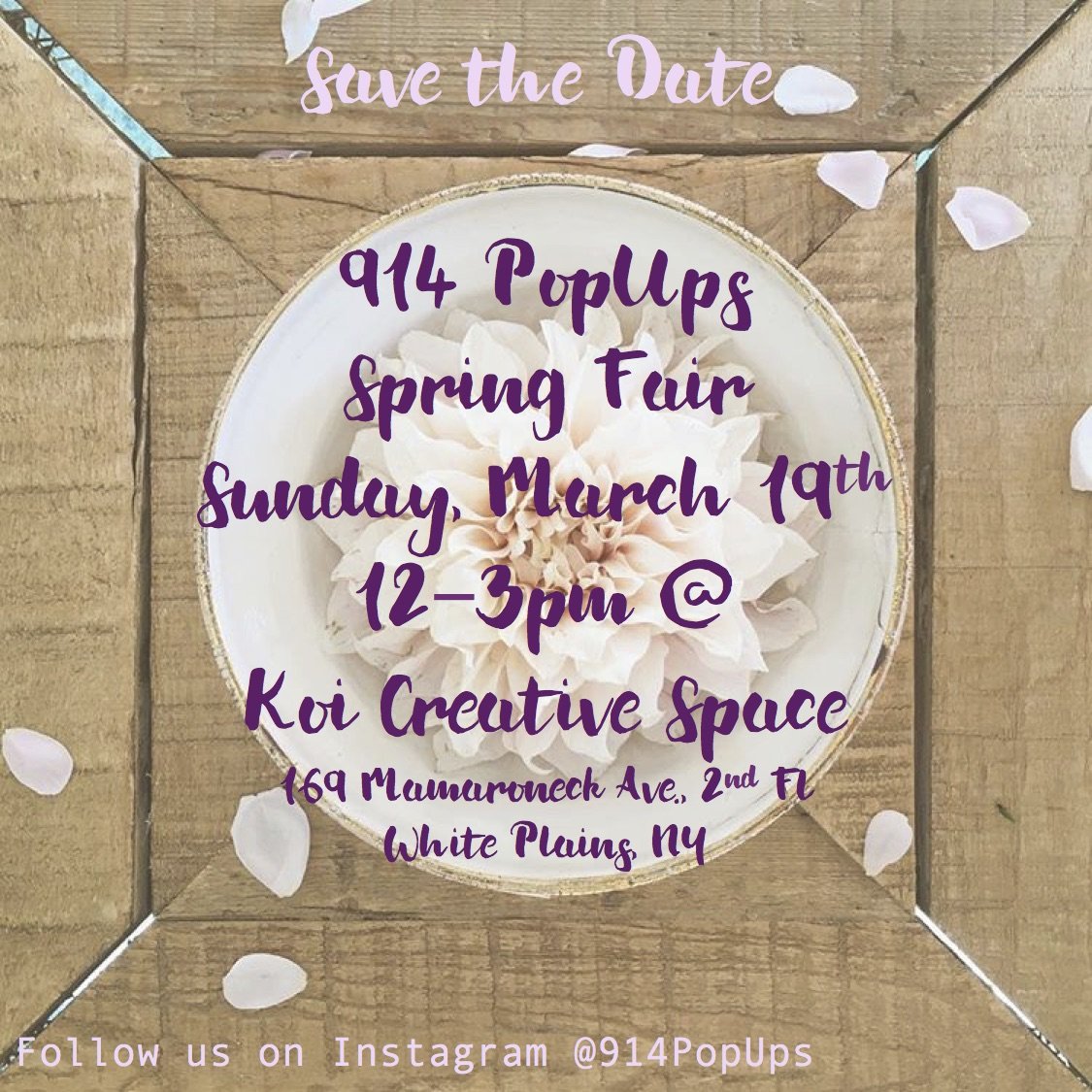 Save the Date!
914PopUps created by Sarah Schaeffer-Roth and Melissa Tomlin launches with its
Spring Fair on Sunday, March 19
from 12-3 at
Koi Creative Space in White Plains.
Come discover vendors and workshops focused on wellness as we move into spring.
Spring fashion, health, beauty products, food, personal and home accessories as well as talks on nutrition and much more!
Here's just a few of the vendors: Britten Couture Home ,Brushed Up, Coriander,
The Cookie Republic,  Drybar,  IBG Nutrition,
Eye Gallery, Faye and Florie, Ilyse's Pieces, Jea Jea Sport, Lulu Roe, Mantana Jewelry,  
Pure Juice, Mo You, Smoke and Ore, Sup Om Yoga, Tarbay,The Twisted Branch,
Jolie Gotique, Rie and Ryn, Hosha, Vitawall and more……