February 28, 2017
In
Play
Drybar Comes to Westchester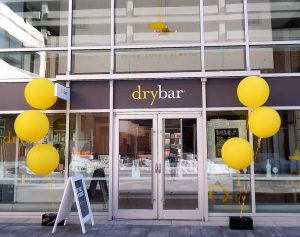 Guess what Westchester… we have our very own Drybar! For those of us who are cult followers of this blow dry only salon, this is HUGE news. For those of you don't know about DryBar… you'll thank us!
DryBar is a blow-dry only salon that offers hair menus – whether it's the Cosmo with loose curls or the Manhattan for a sleek look, maybe you feel like a Dirty Martini all tousled and textured… Drybar has what your mood needs! For $45 you get your wash and fancy blow dry.
This swanky salon is a MUST for busy gals. Whether it's part of your weekly hair routine or just a treat, fab hair can make a girl feel like a million bucks!
The Westchester Drybar is located in White Plains Plaza on 1N Broadway… right in the center of everything. The bright yellow and white cheery store is welcoming with knowledgeable staff and comfortable chairs, coffee and drinks.
The convenience of a pop in salon is such a great luxury. The Dry Bar doesn't do cuts or color… strictly blow outs so you can pop in and out on your lunch break. Word of warning though… Drybar has a cult following and will book up really fast so plan ahead. They do open at 7am most days to give you a fresh fab start to your day!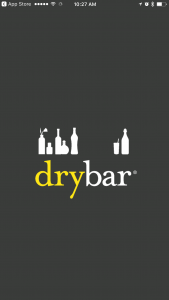 You can download the app or book your spot online.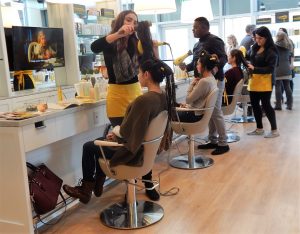 I'll see you at the Drybar!
 A big thanks to Maria Colaco aka The New York Mom for helping us out with this post and filling in as an Emma Westchester contributor.  It's always nice to collaborate with other bloggers in the area.   You can follow Maria's blog here: http://www.thenewyorkmom.com/