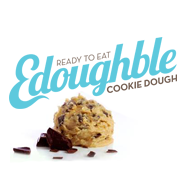 Cookie Dough….Delivered.
I love structure, schedules and plans.  But I also love being creative and spontaneous, sharing a good find when I want to.  I realized last week that I have been lacking in the "eat" posts and made it a priority for this week.   I've been thinking about "what's trending" on the food scene (and on IG food posts) and it's that new cookie dough place in the city, called Cookie Do NYC (pronounced "dough") The one where you have to wait on line for over an hour, just to get indoors to buy cookie dough.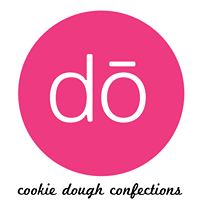 Over the winter break, I had a girls day in the city with some friends and Do was on our list.   We had planned to go to the taping of the Harry Connick Jr Show in midtown, down to the village to Denino's for lunch and for cookie dough after.   At the end of the taping, I checked my Facebook page and saw a friend posting pics of her and her kids at Do.  I private messaged her asking how long the line was and she replied, "about an hour and half."  Long story short, we never made it there.
This week, while thinking about what I could post in the eat category, that was real and genuine (and something other than Restaurant Week which is going on from March 6- March 19th) I came across a friends post about Edoughble and said, that's going to be my post!
Cookie Dough, delivered.  That's my kind of cookie dough.  Because I don't do lines.  http://www.edoughble.com/
I have a discount code for you too!  For 25% off your order, follow this link:  http://edoughble.refr.cc/erinbaker
Most popular flavors are what you'd expect.  Chocolate chip, birthday cake, s'mores, Oreo cookie flavor….their names are fancier than I am giving them credit for– I'm writing them from memory.   They have vegan and gluten-free options too.    You can follow them on FB to see some more pics!