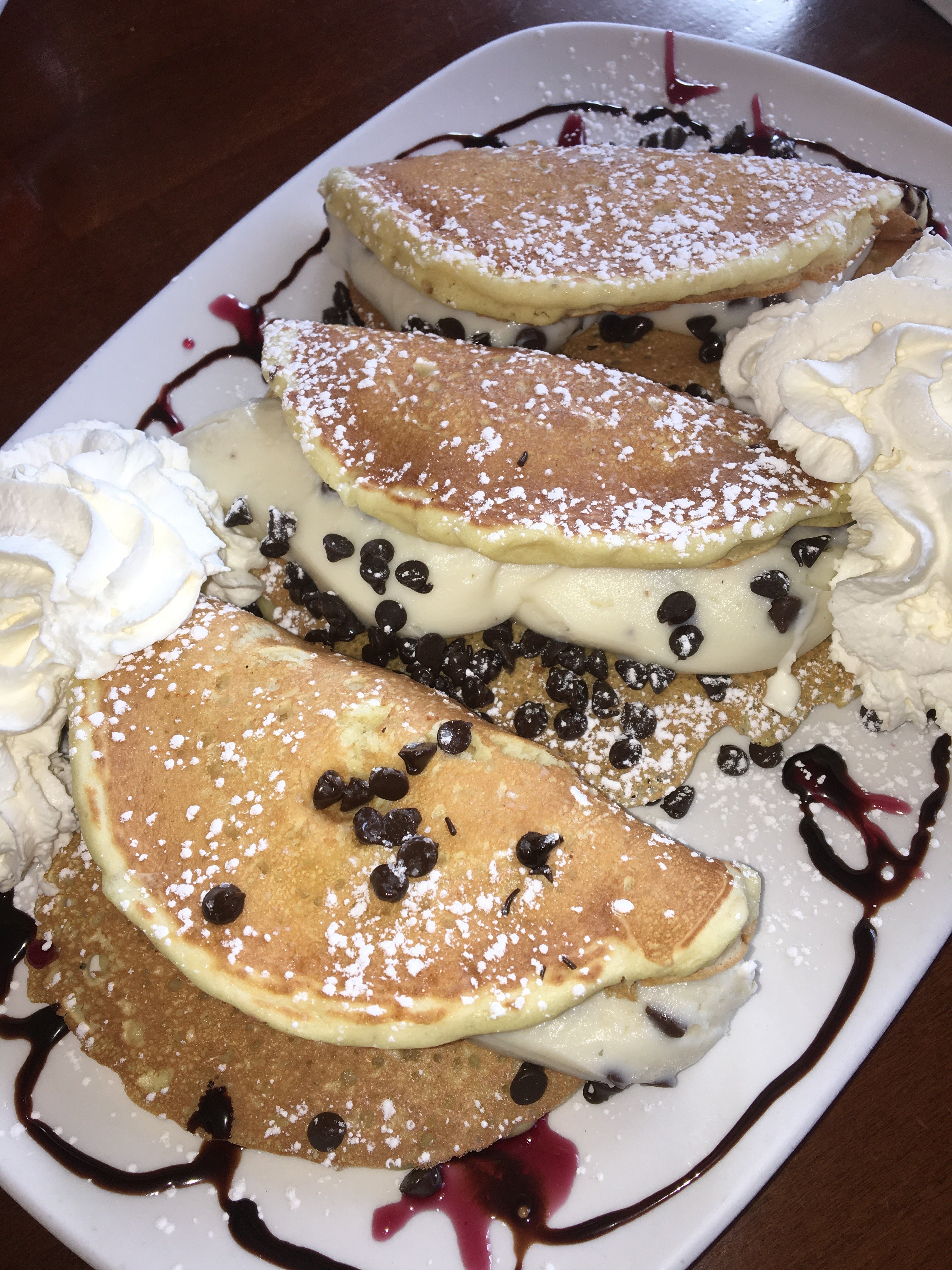 Foodies of Instagram Top Picks (and pics)
Some of the best pics on Instagram are pics of food.   I never post what I cook and rarely post what I eat.   But I love looking at others pics.   I started following this food account and learned that it's created by two high school students.   I asked them to send me a list of their "Best of Westchester" and here's what they think is the best.   Some are good old fashioned favorites like the Candlelight Inn and some are old-turned-new, like the new breakfast menu at the Scarsdale Metro Diner.   They've shared the best bacon-egg-cheese sandwich, pizza, wings, burgers, guacamole, baked goods and more. This list would take the average Westchester-ite years to compile.  Not the healthiest, but these basketball playing student athletes work plenty of calories off at practice and games each week!   Their account on Instagram is below, along with their pics and list of favorites.   
https://www.instagram.com/f00diies_/
[envira-gallery slug="foodies-pics"]
This account all started in Lancaster Pennsylvania. My friend and I travel a lot for our AAU basketball team and in doing this we visit a lot of new and delicious restaurants. We were in a diner eating cheesecake and taking pictures of it when our mothers suggested we create a food account on Instagram to post all our pictures on. At first, we made a joke of the idea, but then we actually considered the possibility and then we created f00diies_.
It took us a while to gain fame and get more followers, however after a while we slowly gained fame. We would have never expected to have over 5,600 followers when we first made the account but now looking back I am glad that we did. Posting the pictures and eating all these delicious foods has been a lot of fun. People tag us in and send us pictures and the time and feel honored when we post their pictures. We hope to continue to gain followers and share our delicious meals with our awesome followers.
F00diies_ Favorite Picks in Westchester:
Scarsdale Metro Diner
From omelets and eggs to burgers, panini and wraps and their new and improved breakfast menu, Metro has it all. You can't go wrong with anything at the Metro diner, all food is made fresh and tastes delicious. Be sure to try out their new breakfast menu that includes cannoli pancakes and Nutella toppings etc.
Candle Light
Candle Light has an abundance to choose from, besides their best seller… the famous wings. Candle Light overall has quality food and tastes delicious. Their waffle fries and potato skins are to die for. Also, their tacos and salads are delicious. They even have special New York Juniors cheesecakes on their menu. Their outside dinning in the nice weather is a bonus!
Rio Bravo of Larchmont
By the far the best Mexican food around. The fresh made guacamole is out of this world. The service space and quality of food is outstanding. All around everything on the menu is delicious, try the mango quesadilla it is one of my favorites.
Italian Job 
A little touch of Italy is now in Tuckahoe! Italian Job is a new restaurant and is extremely delicious. The pizza is made fresh in their brick oven. They even have Nutella zeppolis and Nutella pizza for dessert.
Anthony's Coal Fire Pizza White Plains
Anthony's is one of the best restaurants around. They have the best meatballs with fresh ricotta cheese I have ever had in my life. Their coal fire wings with caramelized unions are to die for. And to top it off they have awesome pizza in many different styles.
Ardsley Diner
An awesome diner with a great variety to choose from. All foods are quality made and delicious. The breakfast menu is out of this world with Nutella, and s'mores toppings to add to French toast, waffles, and pancakes. Their paninis and wraps are also very delicious, they also have the best milkshakes in town.
Pipers Kilt Eastchester
When you are craving a burger, you must try Pipers. Pipers has one of the best burgers in Westchester along with their potato skins, union rings, mozzarella sticks, etc. And don't forget their awesome French onion soup!
Chianti Tuckahoe
Hands down the best authentic Italian food in Westchester. The quality of the food and the quantity given will last beyond one meal. The Penne Vodka is extremely rich and creamy and their potato croquets melt in your mouth. They have mouthwatering dishes from chicken, veal, fish, to homemade pastas and more! Don't miss out on this, and make sure you make a reservation.
360 American Grille Mamaroneck
Awesome place in the heart of the Mamaroneck! The burgers are superb and their mac and cheese is magnificent. They even have a s'mores dip for dessert! And don't forget to try the cowboy nachos and their array of salads.
Pizzeria Veloce White Plains 
A new restaurant in White Plains. You can either make your own salad or pizza. All ingredients are fresh and organic. They have a super friendly staff and atmosphere. Don't forget to try the delicious desserts.
Beascakes Bakery and Breads Armonk
The best bakery in Westchester. Well worth the ride! Their cakes are heavenly, they even make their own cookies and cream filling. The chocolate chip cookies are filled white rich chocolate and the cupcakes are exceptional.
Auray Gourmet Larchmont
A cute little café in Larchmont. They have the best crepes in Westchester. The crepes can be filled with Nutella strawberries and bananas. They also have a variety of sandwiches and paninis on their menu.
Romas Tuckahoe 
Old school pizza with old school décor. They have thin crust delicious pizza. They have had one of the best pizzas in Westchester for a long time. They also have a very large menu of regular meals to choose from as well. The bread is warm and delicious and their mozzarella sticks are divine. Definitely worth a visit.
Lange's Deli Bronxville
Hands down the best bacon egg and cheese in Westchester. You can even add avocado to your bacon egg and cheese! They have an array of options to choose from. Their sandwiches are fresh and delicious.
Buon Amicis Deli Scarsdale
An unbeatable deli full of the freshest Italian ingredients in town. The chicken cutlets are thin and crispy. One of my personal favorites and most popular sandwich is the 007, which is chicken cutlet, mozzarella, bacon, and hot sauce on awesome panini bread. Helpful Hint: call your order in the lines are usually long.