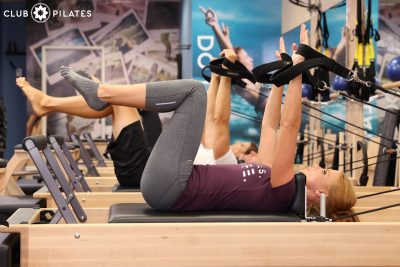 Three Reasons to Love Club Pilates
BY ERIN
I've been taking pilates reformer classes for years.  No matter where I have gone, it involves an extra charge beyond the gym membership, as it's considered private/semi-private group training.  In the past 7-8 years, I have taken these classes at larger gyms such as NYSC, Lifetime and Equinox.  I have taken classes at smaller studios that focus just on pilates.  For the most part, the classes will run from $35-40 per group session on up to $85+ for an individual session.  Add that onto your regular gym membership and pilates reformer can become an expensive way to exercise.
Club Pilates Scarsdale is in their first month of business.  They're located on Central Avenue in the Archway Shopping Center, directly beside California Pizza Kitchen. They're like no other pilates studio in the area, in my opinion.  The three main reasons why I am loving Club Pilates are the cost, their schedule and the quality of instructors and equipment.  My husband and I are both members and decided it was smart because we can still keep our regular gym memberships and benefit from their cost-effective pricing and flexible schedule.
COST
Wherever you go, you're paying more for reformer classes.  Classes have up to 12 members.  You can purchase monthly membership packages based on how often you plan to go.  I purchased my husband the 4 pack because he trains at his "main gym" during the week, sometimes here in Westchester and other times during the day in the city.  His plan is to take classes on weekends as an add-on.  (Yes– Pilates is good for men too! Read this article: http://www.mensfitness.com/training/build-muscle/5-reasons-men-should-do-pilates)
I did the unlimited and at the end of the month, I will wind up paying half of what I would pay to take this class elsewhere;  instead of $40 per class, about $20 per class!   So financially, it works out.
The packages work for everyone, whether you want to walk in or go unlimited.   So easy to book, online or with the Club Pilates app. The pricing is as follows:
8 pack- $199
4 pack- $109
Walk in- $35
Unlimited- $229
Some March specials are still going on for those that sign up before the Grand Opening– So if you're interested, speak to Alli or Heather for pricing and promotions that are being offered now for new members.   It's a nice discount off the above rates!
SCHEDULE
The month of March is for demo classes and for members only.  Right now, there are about 30-some-odd classes on the schedule.  By April, there will be 50-60 classes on the schedule.  Classes start as early as 6am or as late as 7pm.  This schedule works for everyone– for those early birds who want to go before work, for those who drop kids off at school between 7-9am and for people who like to go after work.  With 50 classes a week, you're sure to find ones that fits your schedule.  If you want to sign up for a demo class, email me at emmawestchester@gmail.com and I will send you over as a referral.m Everyone that I have sent has loved it!  You can also contact Heather or Alli at Club Pilates.  Contact info is below.
QUALITY
My only hesitation with Club Pilates was the quality of the instructors and so far, I have been very impressed!  On par with the instructors I have taken classes with at the larger gyms.  So far, I have taken classes with Shannon, Donna and Hadley.  Each very different, but very enthusiastic, willing to help those that are new to pilates, while challenging those that have years of experience.   The facility itself is brand new and beautiful and the stations are like nothing I've seen before. Every piece of equipment is there for your use.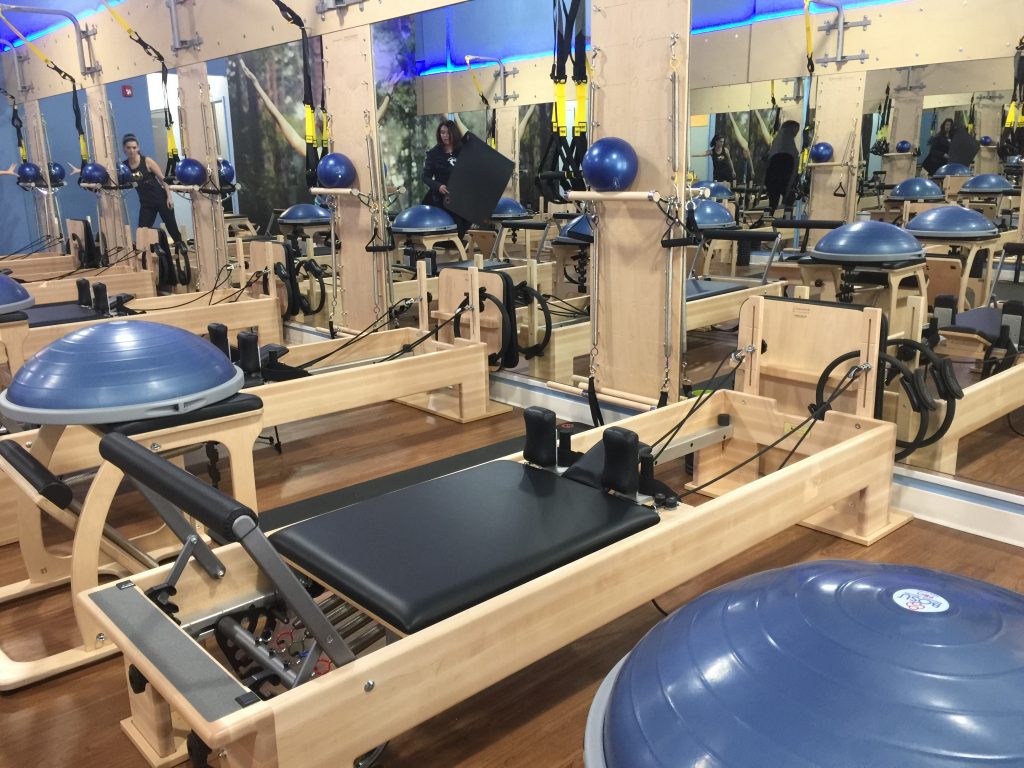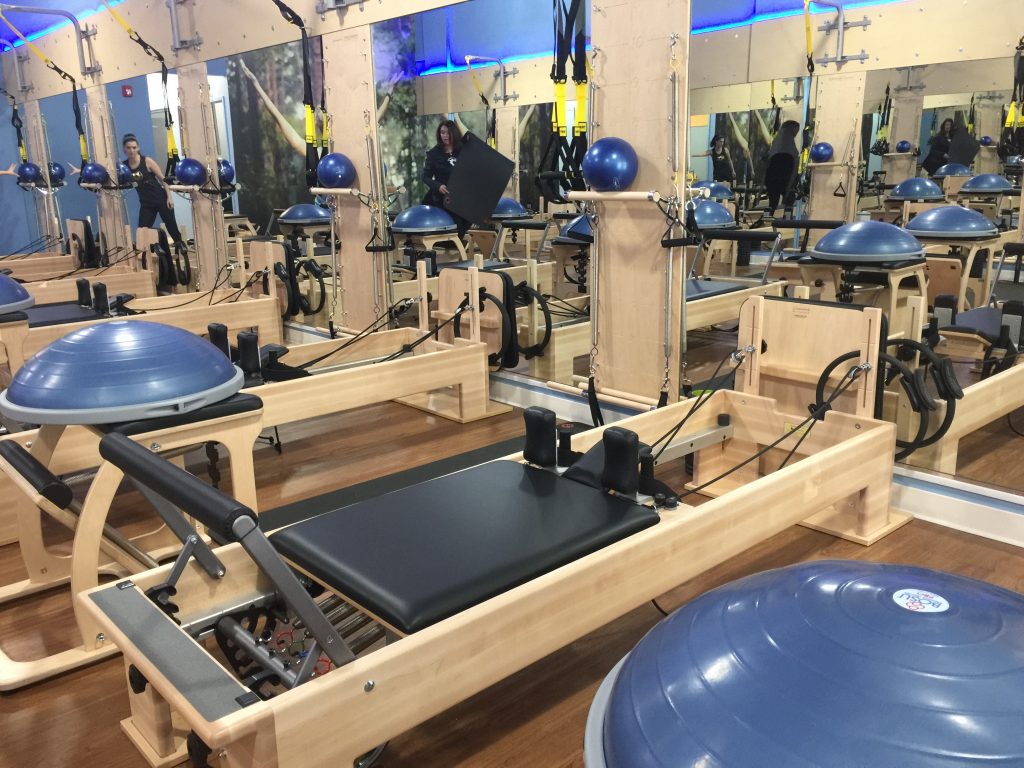 Club Pilates Scarsdale is the first location of it's kind in NY and I am sure that it will do well here in Westchester.  Between the incredible instructors, better-than-competitive pricing and lots of classes to choose from, it can't not succeed.  Highly recommend and I look forward to seeing you in classes!