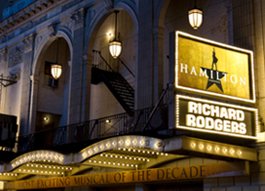 Hire A Line Sitter for Hamilton Tickets
BY ERIN
My husband has been asking me to get tickets to Hamilton for months.   Every time I searched Ticketmaster I was turned off at the high prices and discouraged that we would have to wait for six months to be able to go.  I don't trust StubHub or CraigsList, especially for something like this.  I asked my "ticket guy" that I have been using for years for help and I had to give him dates about a month or two out.   He usually comes through with the best seats so I figured I would just pay the price and go through him.  Nothing.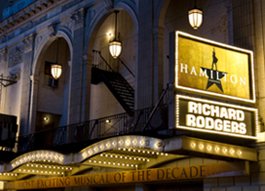 I have been following this Instagram account for these guys who call themselves Same Old Line Dudes.  "They wait for your wants" is their tagline.  You pay them hourly for places like Black Tap, sample sales, video game releases, food items and of course the hottest ticket in NYC, which is Hamilton.
http://www.sameolelinedudes.com/
I went to their website and did as they said, I texted them.  After a few messages back and forth, I was able to get tickets to the date of my choice, in under a week!   My husband was thrilled and we marked it on the calendar for St Patrick's Day, 3/17.   The line sitters were going to stand in line for us at 5am, get our tickets when the box office opened and give them to us at 7pm, before the 8pm show.
How does it work?   Let them explain.     http://www.sameolelinedudes.com/hamilton/
Without all the details, we paid $500 per ticket.  $199 face value, plus $300 in waiting time for the line sitters.   Each line sitter can only secure one ticket for Hamilton.   (Other places, they can hold a spot for 2 or more people I think- Just not Hamilton.  Figures!)      Was it a lot of money?   Absolutely.   But it's not something we would do everyday.  It was an experience (using the line sitters) and even more of an experience to see this show!