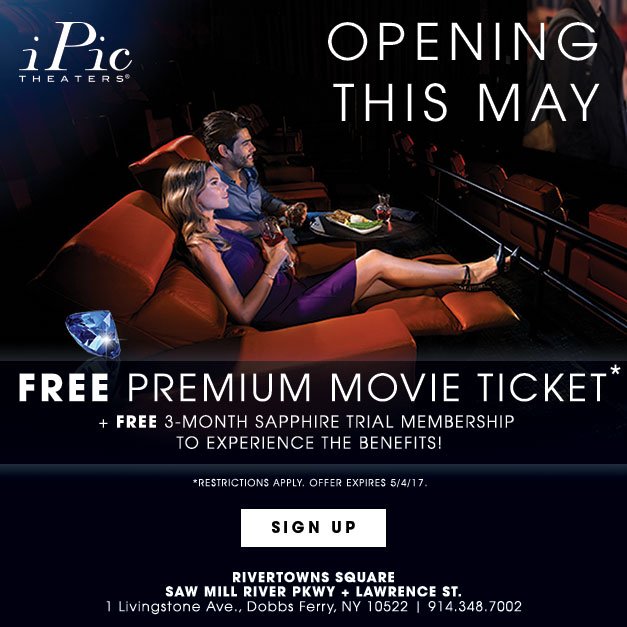 iPic Theater – The Ultimate Night Out
SIGN UP for a FREE Premium Movie Ticket and 3-month Sapphire Trial Membership to experience the ultimate night out at iPic Theater.   "Your Night, Your Way" is more than a phrase; it's the iPic Entertainment philosophy.
https://youtu.be/ckw1CM7PXrs
iPic Theaters' plush cinemas indulge moviegoers in a new standard of affordable luxury – deftly combining the highest levels of comfort and service that turns an ordinary night out into an extraordinary escape. Whether you opt for the over sized, extra-cushioned leather seats in the Premium section, or sinfully decadent reclining seats in the Premium Plus level (complete with a personal blanket and pillow), every seat is first-class with impeccable views of the big screen. Take your treats to go – Premium seats are fitted with your own table, perfect for housing your selections carried in from iPic Express; or have it all delivered to you in the Premium Plus seats that feature a table in between each pair of seats to accommodate food service, direct to your chair by our ninja-like servers before and during your movie.