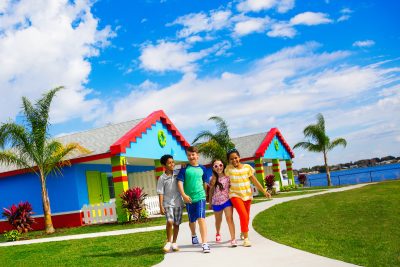 LEGOLAND Beach Retreat is OPEN!
My son James turned 7 a few weeks ago.   Days before his birthday, I had nothing in mind for him.  He has every single LEGO set available and rarely asks for things.  I was scrolling through my inbox and when I saw LEGOLAND in a subject line, I assumed it was from the location in Ridge Hill.   I looked again and it said "Beach Retreat" so I opened it and realized that this location was now open!   Birthday present dilemma solved– We're taking James to LEGOLAND Beach Retreat (brand new, opened earlier this month) for a stay in a LEGO mini-house or bungalow.  

LEGOLAND Florida is located midway between Tampa and Orlando, about 45 min from either airport.  The (original) LEGOLAND Hotel is not quite 2 years old and the LEGOLAND theme park is filled with activities, rides and attractions for kids to enjoy.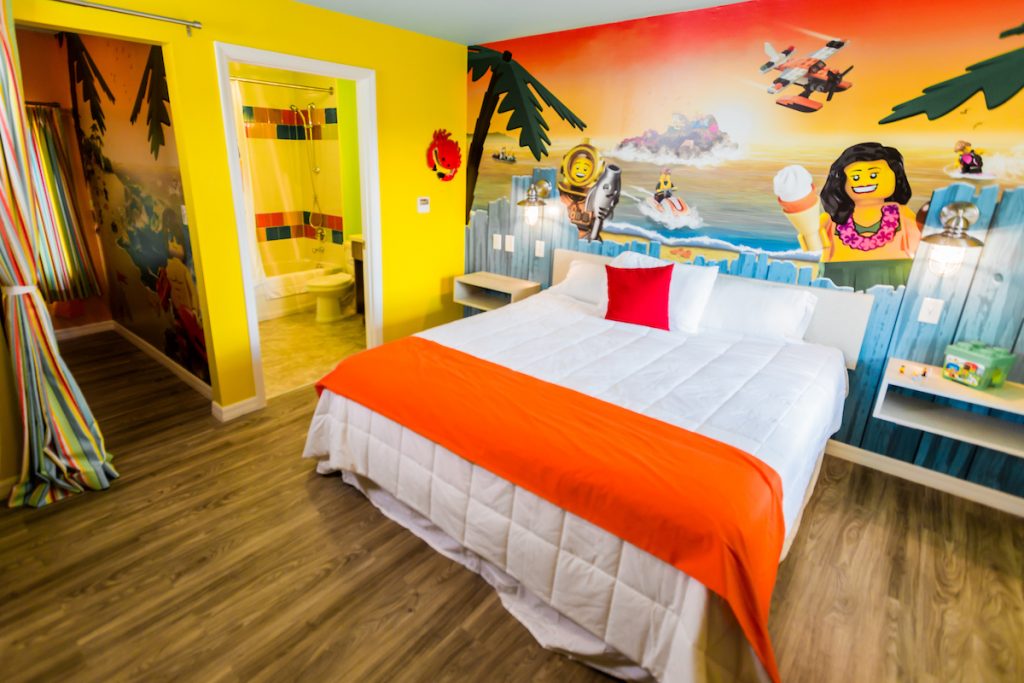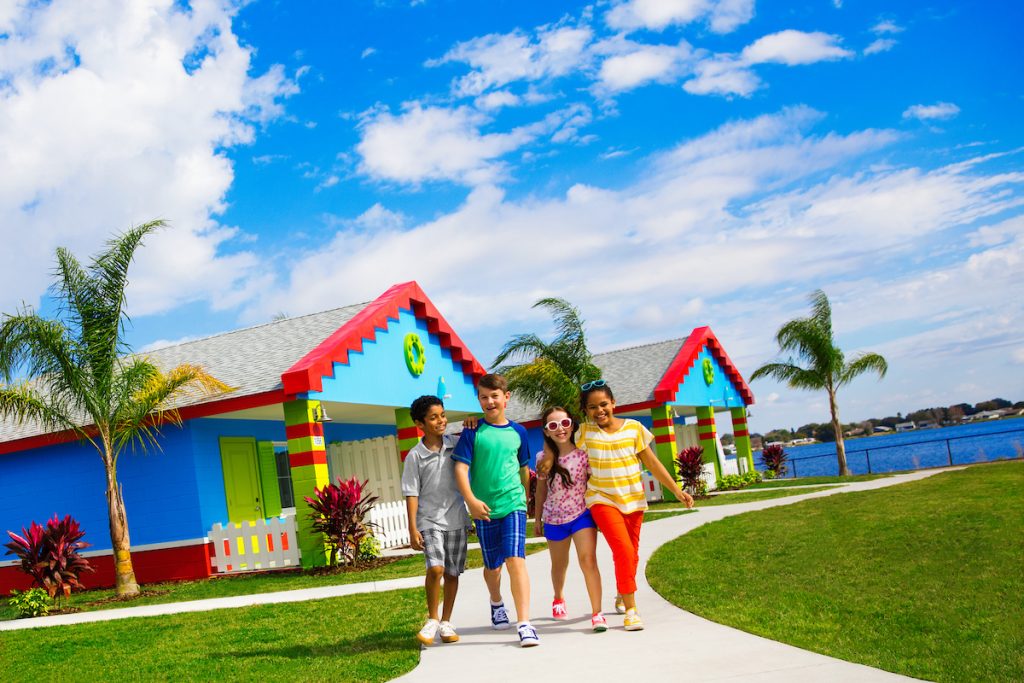 Designed to look like larger-than-life LEGO sets, 83 bungalows offer 166 separate rooms that sleep up to five, including a cozy area just for kids with a bunk bed, trundle bed and privacy curtain. They're an ideal solution for families and groups traveling together, or for those seeking a fun new way to vacation at LEGOLAND Florida Resort. Each cove has its own outdoor play area within view of the bungalows' shaded patios, where mom and dad can relax while kids romp and run.
Opening less than two years after the debut of the popular 152-room LEGOLAND Hotel, and with its own unique, outdoor-themed amenities, LEGOLAND Beach Retreat more than doubles accommodations at the Florida vacation destination. Along with picturesque lake views and a giant LEGO lighthouse featuring a real rotating beacon, highlights also include:
A giant swimming pool next to The Lighthouse, with an adjacent sandy area perfect for building sandcastles and the resort's biggest outdoor play structure for kids.
Sandy's Castle Restaurant, featuring a bountiful menu of entrees, sides and desserts designed to please the palates of kids and grownups alike. A delicious breakfast buffet is included with each night's stay.
Bricks Beach Bar, offering an eclectic menu of made-to-order food, drinks and creative cocktails served both poolside and indoors.
Palm Tree Traders, a large retail shop stocked with LEGO building sets and Minifigures, apparel, toys, swimwear, snacks and sundries.
A hands-on LEGO building station where kids can contribute their original creations to a giant sandcastle made out of thousands of LEGO bricks.
Free Wi-Fi throughout the site.
Complimentary transportation to the theme park entrance, as well as complimentary parking in

LEGOLAND

Florida Resort's main parking lot for guests who choose to drive.
Early access to the

LEGOLAND

Florida theme park, with exclusive use of some of the most popular attractions, including the all-new LEGO NINJAGO® World and LEGO NINJAGO The Ride.
I will be posting pics and comments next month from LEGOLAND Beach Retreat.