Regents Review Classes in June
So often, people ask me:  "Do you know someone who tutors?"  My answer is, "Sure!"   Plenty of people I know tutor.  Then they tell me it's for a high school subject, like Math or Science and I've got no one.   Now I have a go-to team of high school teachers/tutors for all of our kids!   With the new state standards being what they are, the Common Core math curriculum being our current reality, I'd only trust Evolve Exam Prep and Tutoring to help my teen.   These are teachers who are teaching these subjects on a daily basis and can quickly identify where our kids need help in time for the big test.   Right now, kids are in crunch mode, a month before an exam and need an intensive program to sharpen up a years worth of material.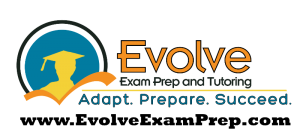 https://www.evolveexamprep.com/
As a local resident and teacher with 20 years of teaching and tutoring experience, I am a strong supporter for education and advocate of my community. I was concerned with hearing my students criticize some of the test prep companies in the local area. With my years of experience, I knew that I could create a better program – and so I established Evolve Exam Prep & Tutoring, LLC.
One of the complaints that I heard most often was the other test prep companies were using unqualified tutors and college students to tutor and teach their courses.  I have seen many brilliant people fail as teachers because there is so much more to teaching than just knowing the material. A good teacher will convey the material to the student and differentiate teaching strategies to fit each student's individual needs.
At Evolve we use only hand-picked, highly effective NYS Certified teachers who have multiple years of teaching experience and training.
Another major complaint that I heard was that other test prep companies had class sizes that were too big. Research shows, and any good teacher will tell you, that class size has a huge impact on how a student learns.
This is why at Evolve our class sizes are capped at 18 students. At Evolve, we also offer private tutoring for individuals and small groups of 2-5 students. These small class sizes help us to maximize our contact and attention for each individual.
Please visit www.evolveexamprep.com or email me at evolveexamprep@gmail.com to learn more about our Regents Review classes at Iona College, SAT and ACT prep classes, and our tutoring programs.
Sincerely,
David Crino
Evolve Exam Prep and Tutoring
Our teachers will prepare you for the Regents exams in a small, comfortable classroom setting! 
Small Class Size
(All classes capped at 18)
NYS Certified Teachers
Take-home materials with practice problems
Register today! Classes start soon!
Register for classes in:
Visit www.evolveexamprep.com for all class schedules.
Call us at 914-522-6270 or email us at Evolveexamprep@gmail.com if you have any questions.
If a classroom setting does not suit your needs then contact us about individual and small group tutoring and test prep sessions in your home.  Email us to schedule a session.