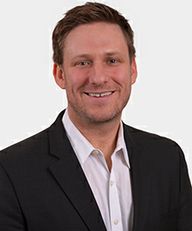 Guest Blogger: Westchester Daddy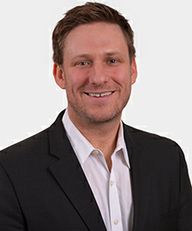 We're so happy to feature a Westchester dad today for Father's Day.    It's always interesting to me to hear how people who aren't Westchester natives discover Westchester, decide to make it home and best of all, hear what they love most about their town.  I believe that Westchester has something for everyone.  This dad does too!  🙂
(You can follow him online at www.westchesterdaddy.com or @westchesterdaddy on Instagram)
From Claremont to Claremont
by Kevin Hylton
I knew I was going to be ok in the burbs when I found the Bronxville coffee shop "Slave to the Grind." I have two daughters (four years and 16 months) and I'm basically stitched together with a delicate recipe of caffeine (by way of coffee) and IPA.
I don't mean to sound overly dramatic. I was excited to move to the suburbs.  I was the riot leader in our family trying to make the move happen for years.  But even when our one bedroom apartment in Morningside Heights was bursting at the seams, the possibility and eventual reality of a signed contract of sale to move to southern Westchester kinda made me regurgitate my fish tacos.
I moved to NYC after I graduated from law school and worked for a large law firm.  But I actually moved to NY to try become a screenwriter/take advantage of the entertainment industry in Manhattan. Soon after moving to Harlem I pivoted from the law and started writing as a theater and film journalist, then a playwright and eventually I got a gig screenwriting for Disney animated TV.  All this I did from my tiny apartment in Harlem on Claremont Avenue.
When we had our second daughter, I decided to shelf the screenwriting dream for a bit.  I turned my interest in architecture and real estate into a job and became a Real Estate Broker with Houlihan Lawrence's Bronxville office (where I still work).  Still, I secretly held on to the desire to do some screenwriting on the side but assumed moving to the burbs was the end of the writing dream.
But within months of moving, I found a HBO producer, production company owner, and a comedy central contact all while walking our dachshund in our new Fleetwood neighborhood.  Huh, I guess the suburbs are not a total cultural wasteland where dreams must go to die.
I was never cool enough to be a hipster. But I liked to feel as if I was a bit ahead of the curve. When I moved to Claremont Ave and 124th in the City it wasn't a Columbia U outpost yet.  It was a bit dodgy. It was, however, a great place to grab an amazing taco for a buck at an authentic hole in the wall. My friends uptown were a collection of my neighbors (who at that time didn't move every 2 years), the postal and ups workers, the woman in the laundromat, and the guys who owned the liquor store.  And my fears of moving out of this wierd NY City neighborhood was that we'd lose everything that made life feel real: diversity of culture, opinion, and genuineness.   All that and solid tacos, cafe con leche, and a decent selection of beers at the local bar.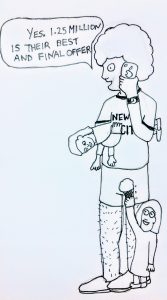 Little did I know that what I'd find in Westchester is exactly what I loved about Morningside when I moved uptown some 12 years ago.  Mom and pop coffee shops, restaurants (including Cuban, Cajun, Mexican, you name it), indie pharmacies and bookstores all are either in my town or a neighboring one. It's walkable, people are friendly, and I can be at grand central in 24 minutes on the train (15 to Harlem). 
I still can't quite fathom how we ended up buying our house on Claremont Avenue in Fleetwood.  The coincidence that years of searching for a house would lead us to move from Claremont Ave in Manhattan to Claremont Ave in Fleetwood is bizarre and oddly, really comforting (my 4 year old already knowing what street we live on.)  Regardless I'm happy we made the leap.    
If you follow my blog at www.westchesterdaddy.com or track me on Instagram (#westchesterdaddy) you'll see some parenting cartoons, resources for parents in the burbs, and the occasional piece on real estate in the area.  I started the blog primarily due to my experience searching for a home for my family in Westchester.  We couldn't find a site that combined parenting resources with details on towns and info on real estate. Hope you like it.
If you are still in one of the Boroughs contemplating how you could possibly find another place to call home, check out my site to learn more about Westchester.  Or just give me a call (646.388.0030). I'm partial to Fleetwood but if you like Park Slope maybe Hastings or Dobbs Ferry will be your thing. Regardless, you'll be surprised by what you find. I now believe Westchester has a home for everyone.
If you're in southern Westchester, below are some of the local spots I've found that made me feel right at home.
(Bronxville. Solid coffee and treats in what could be an East Village coffee shop.  Piercings, suits, and flip flops all appropriate)
(Fleetwood.  The most amazing Cajun food and music outside The Crescent City. Like in the Big Easy you don't have to spend a lot to have a good meal.  Order the red beans and rice some Monday and you'll see what I mean)
(New Rochelle authentic taco spot. Legit tacos. If you're in the know you already known about Bar Taco in Portchester.  If you are down south check this spot out.)
(Bronxville.  Kitschy diner with nice attention to detail.  Small but mighty. This place reminds me of EJ's in the City.)
(Fleetwood. Many claim this to be the best pizza in Westchester. It gives any old school spot in the City a run for it's money.  Grab a slice in their no frills spot or sit down to dine in the adjoining restaurant.
(Bronxville. If you're serious about beer you best stop in here. Excellent collection of bottles and rotating taps at this beer shop with regular, daily happy hour and growler options.  Their website has a blog covering beers as well)
For more spots to hit in the Many villages and towns around Westchester check out my site at  www.westchesterdaddy.com