Common Sense Media: Helping Families Make Good Media Choices
School's out for the summer which means Korben will be seeing a lot more moves, TV shows and spending time on his X-BOX with his friends.  Its hard to not want to "over" parent him, but summer should be a time that we slow down and ease up on his schedule and let him be a kid.  That being said, it doesn't mean that we check-out of still being a parent.  I wouldn't let Korben eat ice cream and cookies all day every day nor would I let him watch relentless amounts of TV or allow him to be on his iPhone watching YouTube gamers and playing his games all day ever day.  But, we are trying to allow him more independence and teach him to make the right choices.  We're still working on him to chose to eat more fruits and vegetables, but hopefully we are instilling in him to make good choices when it comes to what he watches and plays on TV, his iPhone or X-Box with the help of one of my favorite parenting websites & APPs called Common Sense Media.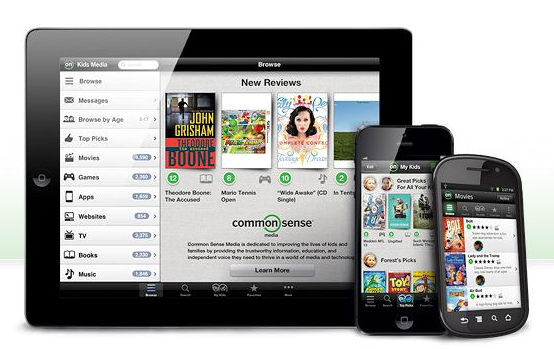 I use the APP version regularly when choosing a movie that is age appropriate for Korben, but recently have been checking out the website to review the "Best Of" Lists  to get age-appropriate ideas for movies, games, Apps, websites, TV and so much more.  They offer recommendations for all ages from preschoolers to teenagers.  Common Sense Media is for Moms, Dads, + teachers navigating media/tech issues so their kids can thrive in our 24/7 digital world. Media ratings/reviews, tech/device advice available on their website, Instagram, Facebook Page

Having difficulty finding TV shows for your 8-12 year-olds? Check out this list of eight tween-friendly picks by Common Sense Media.
Is Wonder Woman okay for kids? Find out what Common Sense says about safety, violence, scariness, sexy stuff, language and positive messages.
Common Sense is the leading independent nonprofit organization dedicated to helping kids thrive in a world of media and technology. We empower parents, teachers, and policymakers by providing unbiased information, trusted advice, and innovative tools to help them harness the power of media and technology as a positive force in all kids' lives.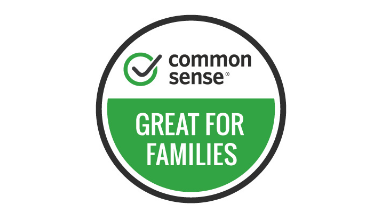 Media and technology are at the very center of all our lives today — especially our children's.  Kids today spend over 50 hours of screen time every week. The media content they consume and create has a profound impact on their social, emotional, cognitive, and physical development.  Learning how to use media and technology wisely is an essential skill for life and learning in the 21st century. But parents, teachers, and policymakers struggle to keep up with the rapidly changing digital world in which our children live and learn.  Now more than ever, they need a trusted guide to help them navigate a world where change is the only constant.
Common Sense Media helps families make smart media choices. We offer the largest, most trusted library of independent age-based and educational ratings and reviews for movies, games, apps, TV shows, websites, books, and music.  Our Parent Concerns and Parent Blog help families understand and navigate the problems and possibilities of raising children in the digital age.
Common Sense Education provides high-quality digital literacy and citizenship programs to educators and school communities. Together, we work to empower students to harness technology for learning and life. Our free resources include ratings and reviews of digital tools, a comprehensive K–12 Digital Citizenship Curriculum, ready-made lesson plans, videos, webinars, and more.
Common Sense Kids Action

works with policy makers, business leaders, and other advocates across the nation to ensure that every child has the opportunity to succeed. Kids Action works to drive policies at the state and national levels that ensure all kids 0-5 have access to vital education and health resources; that all children have high-quality digital learning experiences; that their online data and privacy is protected; and that child poverty is reduced in America. With millions of Common Sense parents and educators, and potential advocates in homes and schools across the nation, Common Sense's advocacy platform is building a movement dedicated to making kids our nation's top priority.

We believe in sanity, not censorship:  Achieving a healthy approach to media and technology can make a big difference in kids' lives today.  Kids who learn to use digital media wisely can accomplish amazing things — learn new skills, explore new worlds, build new ideas, and change the world. Yet every kid has different needs. As parents and educators, we know our kids best.  Common Sense is here to help.  We can steer you away from things that are developmentally inappropriate, and help you find the hidden gems that are right for your family and your kids. Learn more about our Ten Beliefs here.
We tell it like it is:  We think the media and technology industries should put kids' needs first when they create and market their products and services. Since that is all too often not the case, we believe there should be clear policies and regulations to hold these industries accountable. We advocate on behalf of kids on a wide range of issues, including the educational impact of technology, protecting kids' privacy online, and improving the impact of media on child health and development.
Get involved:  Help us raise a generation of kids who think critically, act responsibly, and interact positively in the digital world. We hope you'll get involved.  Use our ratings to make smart media choices. Learn how to harness digital media to help your child thrive. Get your school connected to Common Sense. Join us and help make media and technology a positive and powerful force in all children's lives.