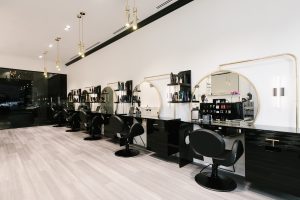 Get Your Glam On at BLVD in Scarsdale
(Sponsored Post)
Scarsdale is now home to a new "beauty playground" called BLVD , a multi-brand salon delivering a variety of services under one roof.   BLVD is the ultimate beauty destination where you can experience anything and everything related to beauty from the best in the business – blowouts, nail art, lash extensions, makeup application, laser hair removal, brow shaping, and everything in between!    It's one easy phone call to schedule your brows, a blowout and your nails– or a simple visit to the website to use their online scheduling feature.  I actually prefer this over calling, so I can see all of the time slot options without having to ask!   https://yourbeautyblvd.com/
[envira-gallery id="7742″]
BLVD is inviting one lucky Emma Westchester reader to experience a "Day of Beauty" and see what it's all about!    
A Day of Beauty includes:  a blowout from DreamDry, a gel manicure with nail art from Valley, a peelLAB service from Spruce & Bond and a makeup application from Pucker.   If you're interested in a day of beauty simply email us  (subject line: BLVD) at info@emmawestchester.com between 7/28 and 8/4.  The winner will be announced on Saturday 8/5, via newsletter and our Facebook Page!  
   In addition, BLVD is offering 20% off beauty services to our readers!  Just mention "Emma Westchester" when you call to book!   Get your girls out for an afternoon of beauty and take advantage of this offer.  🙂   
Shawna and I attended an event there last week and received some of their services.  I do have a great hairdresser (whom I feel like I am bothering when I want a blowout, on a busy Saturday, when she is at her busiest) and I have a nail salon that I love as well, but I think for nails, it's easy to bounce around.   I love the convenience of having a place where I can get both hair and nails done back to back without having to bounce from place to place (or worse parking meter to parking meter!)   And brows!  I absolutely LOVED my brow shaping (done by Vicki– who reverse commutes from NYC to Scarsdale–highly recommend her) and plan on going back for some other services soon.  Braids for my daughter is probably next– or the hair conditioning treatments for dry summer hair.
Here are the 4 brands that share this amazing space.

BLVD is located at 12 Chase Road in Scarsdale.