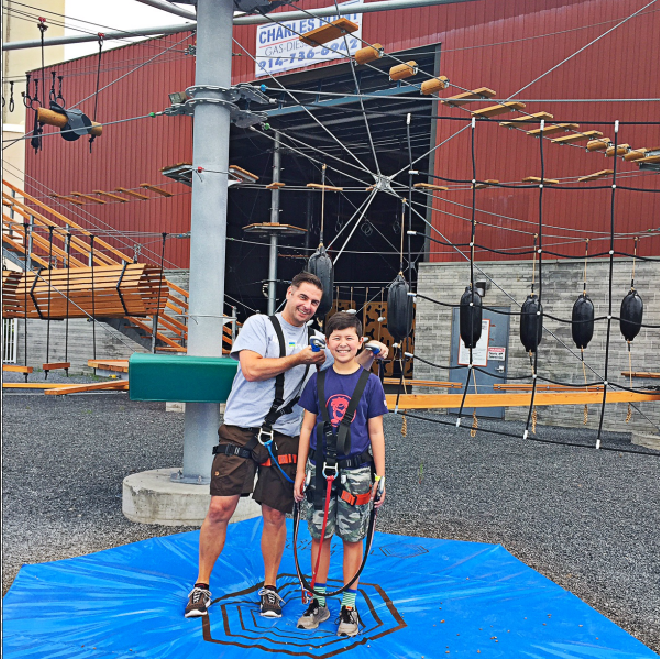 September 20, 2017
In
Play
Spins Hudson Aerial Rope Course
No school for the next few days, what to do?  How about heading up to Peekskill and visiting SPINS HUDSON a 40,000 sq. ft. new entertainment complex located at Charles Point Marina.  Not everything is open at Spins Hudson as they are still in Phase-2 of their development, however the aerial ropes course is open and we decided to check it out.
First impression – we were underwhelmed.  We could see an outdoor ropes course where we parked by the marina, but it didn't seem very impressive.  After checking-in and signing the necessary waivers we proceeded to the aerial ropes course.  Korben and Frank received an overview of the course and training on how to use the clamps by the instructors and off they went.  WOW!  So glad that we didn't turn around and go back home.  Once again, teaching me not to judge basted on first impressions.
[envira-gallery id="7829″]
Frank and Korben had so much fun that they ended up using every minute of their 90-minute session.  There are four levels with over 70 elements, which meant there were sections that were challenging for Frank but also doable for Korben.