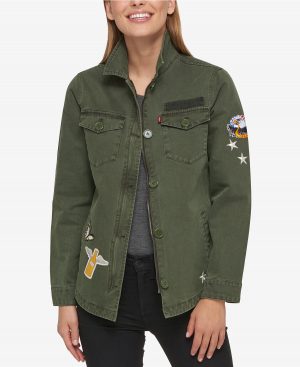 Military Inspired Jackets for Fall
It seems that every designer has their own version of the military/army jacket for women this season.  Some are cuter than others; some more affordable than others.  Some feminine, some not.  Some long, some short.  Some camouflage, some just green.  Some adorned with little patches. 
Everything from bombers to parkas, cropped or three-quarter length. With plain hoods or with a fur trim!  Not so sure about those….but Barney's seems to own it! 
What a range, something for everyone young or old, conservative or edgy, economical to uber-pricey.  Keep your eyes open in your travels and count how many women you see in these jackets! 
I found this article all about how to pull off your military jacket: