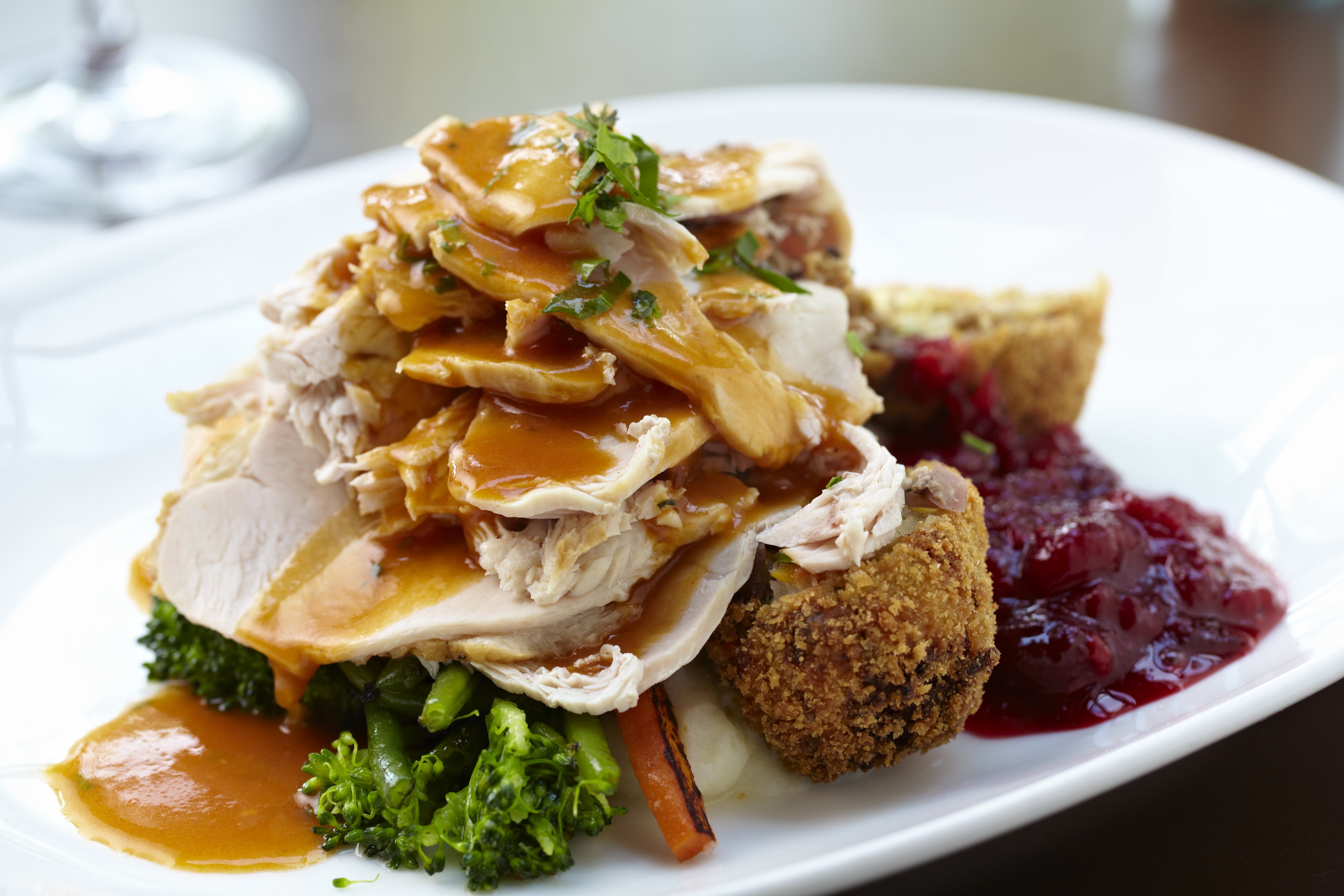 Thanksgiving Meals: Dine In or Dine Out Options
Celebrate the all-American holiday with a 3-course, prix-fixe menu by Executive Chef Ethan Kostbar.
Details:
$65 per person
$32.50 per child 12 and under
A la carte menu not available on Thanksgiving
Reservations accepted from 

1:00 pm – 8:00 pm
Menu Highlights:
Lobster Bisque: Maine lobster, brioche croutons, tarragon
Heirloom Kumato Tomatoes: Burrata cheese, house-made pesto
Traditional Roasted Turkey: Herb cornbread stuffing, chestnuts, brussels sprouts, natural gravy, cranberry chutney
Butternut Squash Risotto: Black truffles, roasted chestnuts, goat cheese
Pumpkin Pie: Whipped cream, cranberry chutney
Apple Pie: Ginger ice cream, caramel sauce
City Limits is selling their famous Thanksgiving dinner take-out package!
Details:
$399 + tax for complete dinner for up to 12 people
Reservations for pick-up must be made before 

Thursday, November 12

 or until sold out
Holiday dinner includes:

18-20 pound whole roasted turkey
Mushroom, leek, potato and turkey confit stuffing
Cornbread & sausage stuffing
Mashed potatoes
Candied yams with citrus glaze
Autumn vegetables with chive butter
Turkey giblet gravy
Field greens salad with red wine vinaigrette
Cranberry orange relish
City Limits artisan breads
Spiced pumpkin pie
Cinnamon apple streusel crisp
If you're traveling to a family or friends house for Thanksgiving, don't show up empty handed. City Limits Diner will be offering take out desserts.
Details:
City Limits bakery and retail counter will be open from 

7:30 am

 to close on Thanksgiving Day (and days leading up)
Deadline for specialty ordered pies is 

Sunday, November 12

Select desserts will also be available for same day pick up on Thanksgiving, on a first come, first serve basis
Desserts include:

Spiced pumpkin pie
Cinnamon apple crisp
Banana cream pie
Pecan & wild turkey bourbon pie
Cranberry & poached pear linzer tart
Valrhona chocolate mousse torte
Pumpkin & Tahitian vanilla bean cheesecake
Flourless chocolate truffle torte
City Limits Diner will be open on Thanksgiving and accepting reservations. Enjoy a special dinner menu with traditional Thanksgiving fare.
Details:
Regular menu will not be available
Reservations can be made between 

1:00 pm – 7:00 pm
Menu Highlights:
Butternut Squash Soup
Turkey Meatball Pizza: Jalapenos, mozzarella, tomato
Slow Roasted Turkey: Cornbread stuffing, sweet potatoes, traditional condiments, gibley gravy
Beef Wellington: Brussels sprouts, green beans, carrots, broccoli, cauliflower, red wine sauce