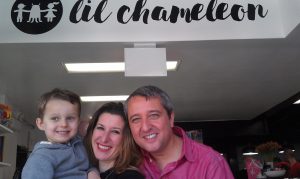 Westchester Woman Wednesday: Meet CC Benitez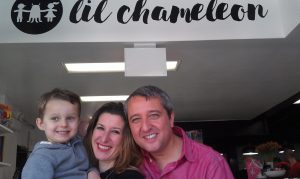 Each month, we feature a Westchester Woman for our "Westchester Woman Wednesday" series.   This month, we've decided to feature CC Benitez, who is relatively new-to-Westchester mom.   CC is originally from Oregon (she and Shawna connected instantly) and believe it or not, we found each other by way of Twitter.   CC lived in Brooklyn for a time and recently moved to the suburbs, just over the city line to Yonkers with her husband and son, the way many city dwellers do.   The goal was space, schools and ultimately a new business!   Not the typical path for most of us, but CC decided to take her fashion and retail background, along with her Brooklyn sensibilities and open Lil Chameleon in Tuckahoe.
I find more and more, that women are not working in the fields they started out in.   So many of us "Westchester Moms" have gone to school for something, worked at it for a time and then veered off in another direction.   Sometimes it's an entirely new career path (the lawyer turned yoga instructor) and sometimes it's using the same skill set just in a different way.   CC decided to create the "mommy haven" that every mom wants and needs, that many of us did not have when we were new moms.   Lil Chameleon is exactly what she dreamed up: a play space for kids to take classes to learn and grow, a cafe for moms to hang out and meet other moms over a cup of coffee and a healthy mom and child snack and a resale boutique where moms can buy, sell and trade outgrown clothing items and toys.   It's a 3 for 1, one stop shop and it's not like anything else nearby.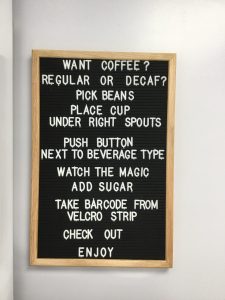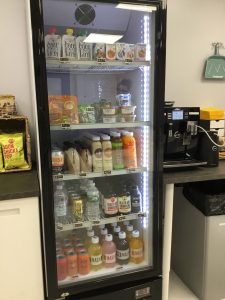 People ask me: Is it a consignment store?  Not really.  Is it a jump-around play place?  No.  Is it a drop off?  Nope.  Really, it's an experience and you won't truly get it until you check it out for yourself.   It's a place where moms can meet up with other moms while their kids play.  It's a shop that takes things off your hands, gives you cash on site or store credit for future purchases.   It's a place where your child can take a toddler yoga class or Intro to Spanish class, while you catch up on your email and make some new mom friends.  It's clean and beautifully decorated and takes the stress out of hosting a playdate at home.   (I think of those embarrassing times when my son refused to share with a child we'd invited over our house.)   Everyone's on neutral territory, you're not locking up the dog or feeling like you have to prepare delicious and healthy snacks that your guests will enjoy.   I honestly would have loved Lil Chameleon when my kids were younger.  A place to eat, shop and play…. my three favorite things.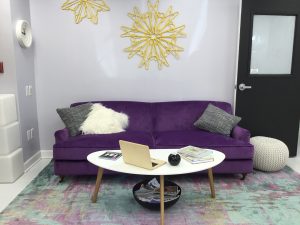 CC is a woman who recognized a need and made it happen.  She spent months researching and planning, settling on Tuckahoe as her desired location.  Since construction in the summer and her grand opening this fall, CC has learned a lot about Tuckahoe and the surrounding areas, including Eastchester, Bronxville & Scarsdale.   The locals are stopping in and supporting her store (yay!)  The moms have great taste and are savvy spenders (absolutely!)  The surrounding businesses offer city life in the suburbs, with great dining, shops and now a place just for moms (and dads) to buy, sell, trade, relax and play.
Lil Chameleon is located at 29 Elm Street in Tuckahoe.
You can find CC in the store pretty much any day and anytime or follow her happenings on the Facebook page:  https://www.facebook.com/lilchameleonresale/
Visit Lil Chameleon online, view class schedules and more:  https://www.lilchameleon.com/