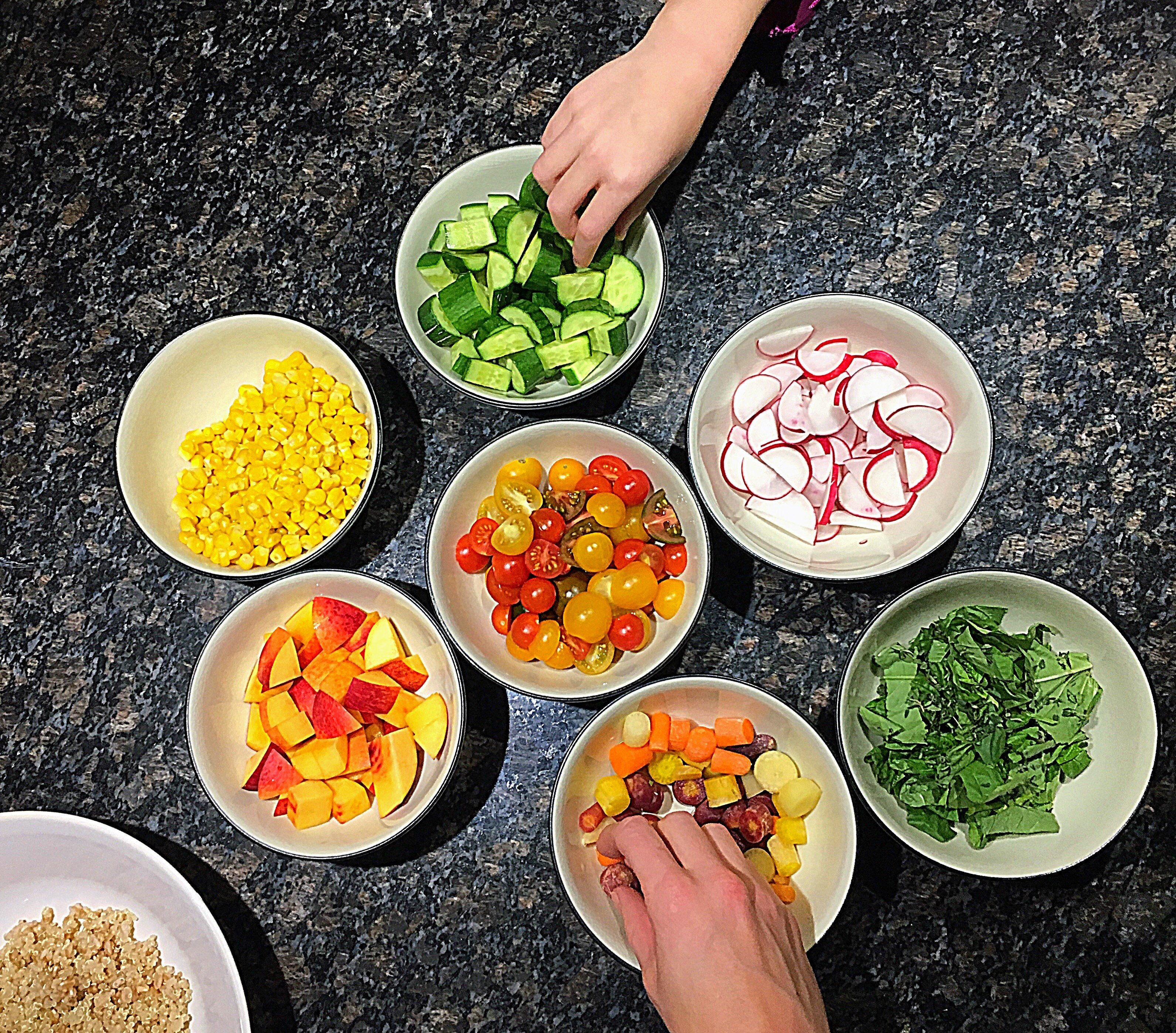 Simply Gather Helps Make Healthy Weeknight Dinners Easier
December is such a busy time of year – holiday shopping, social commitments, end-of- year work rushes and parent-teacher conferences – it's hard to fit anything else in the day, including food shopping, meal planning, and cooking lovely family dinners. Fear not(!) as that's one reason Simply Gather was founded. It's a hyper-local Westchester meal-kit delivery service that strives to take some stress out of your weeknight dinner routine, and is such a help during extra chaotic times of the year (which lets face it, is just about always today).
Simply Gather delivers organic meal-kits right to your door, in a reusable tote bag. All their meals can be cooked in 30 minutes or less, and the result is a healthy meal your entire family can eat. Simply-Gather.com has five new meals to choose from every week, including two vegetarian and multiple gluten-free options. Ingredients are locally sourced, pre-measured, and mostly 'prepped' for you – a lot of the vegetables come cleaned and cut already, they pick the herbs, chop the garlic – so all you need is a few basic kitchen tools (as noted in each recipe online, like a pot, pan, baking sheet, and olive oil; all stuff you would already have at home). Additionally, Simply Gather partners with local Westchester and tri-state area farms, restaurants and vendors to source ingredients like produce, meat, fish, grains, multigrain pizza crust, bread, tortillas, and whole grain pastas.
Founded by Caren Weintraub, a local Larchmont mom who has two young children, the recipes are all designed to produce two slightly different meals from a single work stream or cooking effort – one for
more grown up palates and the other for pickier eaters. This way you can cook once and get both, a more sophisticated meal for the adults and something simpler for the kids. 'Kids Kits' are included with each night's meals when ordered for kids, and those include extras just for the kids like panko and tartar sauce to kid-friendly that fish filet, or veggie sticks as an alternative to a salad or roasted brussels sprouts.
There are also fun activities to engage the kids while you quickly cook dinner, and keep them from hanging on your ankles or apron strings.
We've tested the competition, and can tell you that Simply Gather's low carbon footprint is another major differentiator. There's no shipping involved, and every week when the meal-kits are delivered, they pick up the tote bag and ice packs from the week before. They use the biodegradable plant-based containers and bags, and if you return any of the packaging items to them they'll recycle or reuse it for you. And with no shipping, ingredients are really fresh and less jostled by the journey.

We all know how important eating dinner together as a family is, and Simply Gather has found a great
twist on helping make that easier – and healthy – for your family.
You can find Simply Gather online at https://simply-gather.myshopify.com/
on Instagram at https://www.instagram.com/simply_gather/
or on Facebook at https://www.facebook.com/SimplyGatherFindUs/