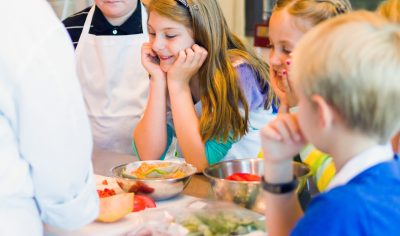 Kids Cooking Co. Winter Classes
The Kids Cooking Co. was founded on the belief that when we teach our children the fundamentals of cooking and give them the time and space to prepare a meal from whole ingredients, we are gifting them something special.  In this fast-paced world we live in, all too often meal time is an after-thought resulting in prepackaged and processed foods on the run.  The Kids Cooking Co. aims to help instill in our young people, a life-long love of learning about what and how they eat.  And we do this in a fun and exciting atmosphere.
The Kids Cooking Co. serves the lower Westchester County NY area offering classes for our school aged children at our Bronxville location.  These classes take place in a commercial kitchen.  For our younger clients, the Kids Cooking co. will come to your preschool and extend the day with cooking enrichment.