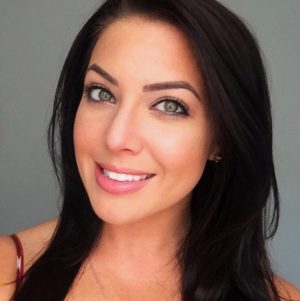 Westchester Woman Wednesday: Meet Lauren Ferrara
We're slowly getting back into the routine of weekly posts but we never want to miss the chance to highlight a Westchester Woman.    Lauren Ferrara is an aesthetician at Precision Spa in Harrison.
About 18 months ago, I went for a routine brow shaping at a local spa and the aesthetician asked if I had considered microblading.   She herself was not trained, but was considering it because this form of cosmetic tattooing was becoming the craze in Westchester.   After learning more about it (and realizing that my brows were not quite keeping up with my dark hair color) I asked her, "Where's the best place to have it done?"
Her response, "Precision. It's like a factory.  They are the best."
So, I went home and googled it, called and made an appointment for microblading.  At that point, there was a 3-4 month wait.  I was placed on a cancellation list and I was called early, about 5-6 weeks later.   I was greeted by Lauren, who spent a good two hours with me from start to finish.   Almost a year and half later, my brows are still looking great and I will go for my second treatment in September to avoid having them fade this summer.
Lauren was introduced to Nicole Zillitto, the owner of Precision Spa in early 2016.  She calls Nicole the "pioneer" of microblading in Westchester, which is why she went to her for her own brows in February 2016. By June 2016, Lauren was working alongside her at Precision Spa.  Although Lauren had been working as an aesthetician at another spa, she felt it was an incredible opportunity to work and learn from Nicole.  Lauren's first customer was her husband, Jesse, who volunteered to be her first microblading client!   Currently, Lauren and Nicole take turns doing brows for each other on their days off.
At Precision, Lauren sees 40-50 clients per week between microblading, brow shaping, tints, lash lifts and facials.   I've gone to her for pretty much everything at this point and besides getting exceptional services, Lauren is completely entertaining, genuine and fun to talk to about pretty much anything and everything!   It's for this reason, that I decided to discuss "eating, shopping, playing in and around Westchester" with her and surprising her with this article today!
She's not a cook.  Both Lauren and Jesse work long hours and enjoy going out to places like Mason Sandwich Co in Eastchester and Harvest on the Hudson in Hastings.   She's obsessed with working out at SLT Studio in Scarsdale and enjoys browsing the aisles at Home Goods.  She is a dog mom to her beagle-mix, Rosie.
Follow Lauren on Instagram (by clicking here) or visit Precision Spa online at http://www.precisionspa.org/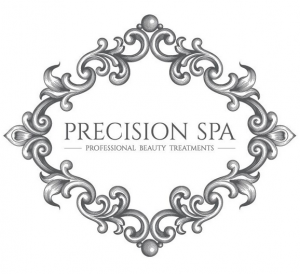 Before and After Pics