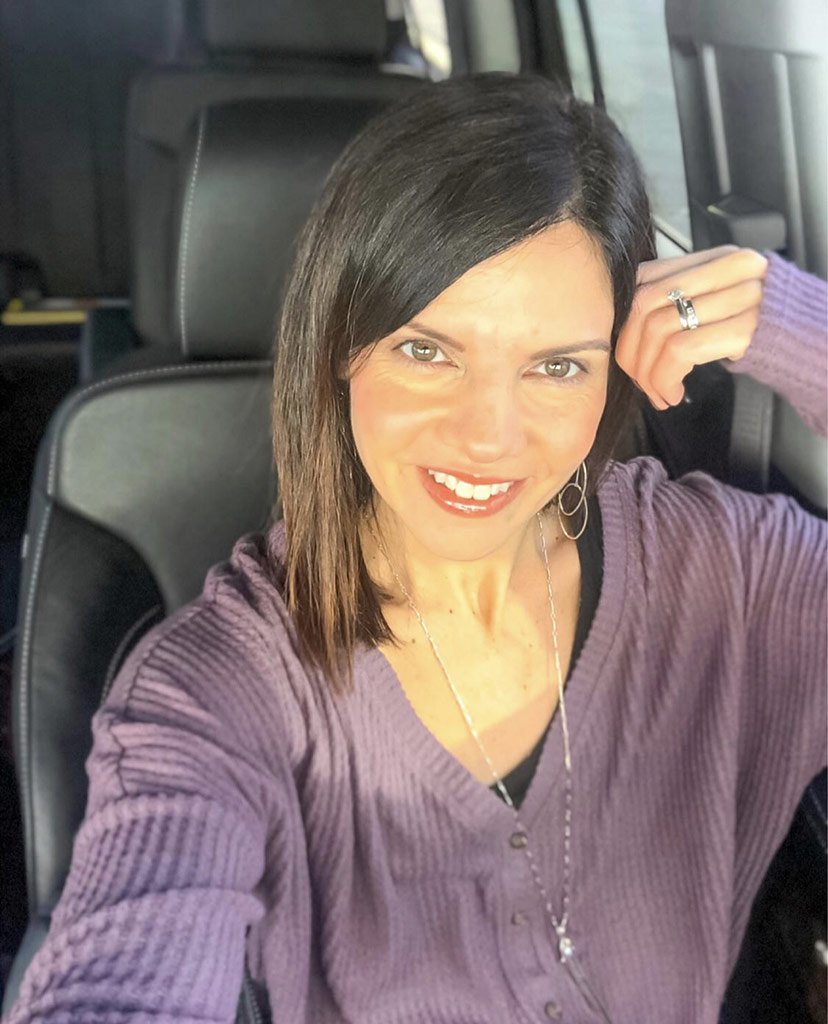 Westchester Woman Wednesday: Meet Noreen Bello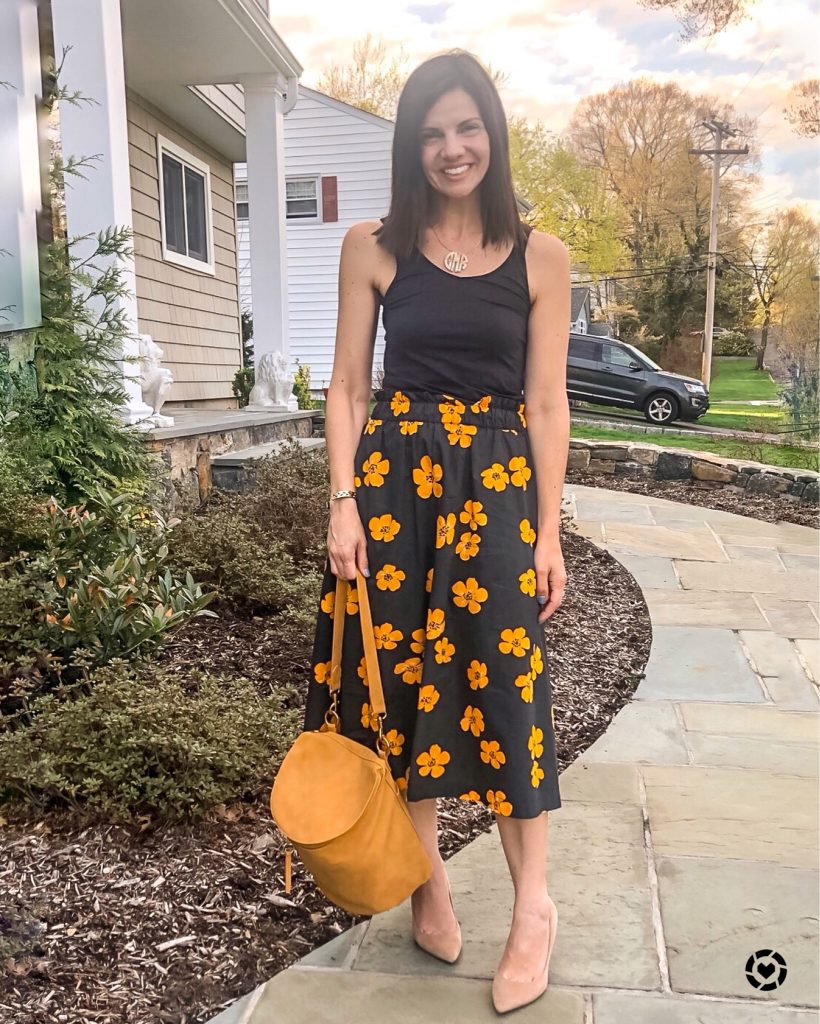 Last month, I attended a Westchester Blogger Babes event and met Noreen Bello. She's a Westchester native and a White Plains mom of three. Like me, she's a former elementary school teacher who is now home raising her kids and writing a blog. Noreen and I became fast friends.
What struck me at first was the beautiful outfit she had on. I figured she had to be a stylist or fashion blogger. That was a no-brainer. I complimented her outfit and she replied, "Thanks. It's from Target." (Yes, the outfit in the photo above is from Target. The bag too I think!) After talking about her blog and her taste, I learned that most of her OOTDs (outfits of the day) are quite affordable.
Her IG page, @noreenstrendycorner shows one beautiful photo after another, where she is dressed in clothing from The Gap, Amazon, Target, Old Navy and other reasonably priced stores. It reminded me of when my grandmother would say, "If you have good taste, you can shop anywhere." Noreen proves that in her daily posts on Instagram.
In fact, Noreen is a fashion influencer for LIKE to KNOW.it which is the single largest influencer shopping channel and consumer media platform. Here are some of her photos from the site (it's also an app) that allows users to like and shop the style in the photo.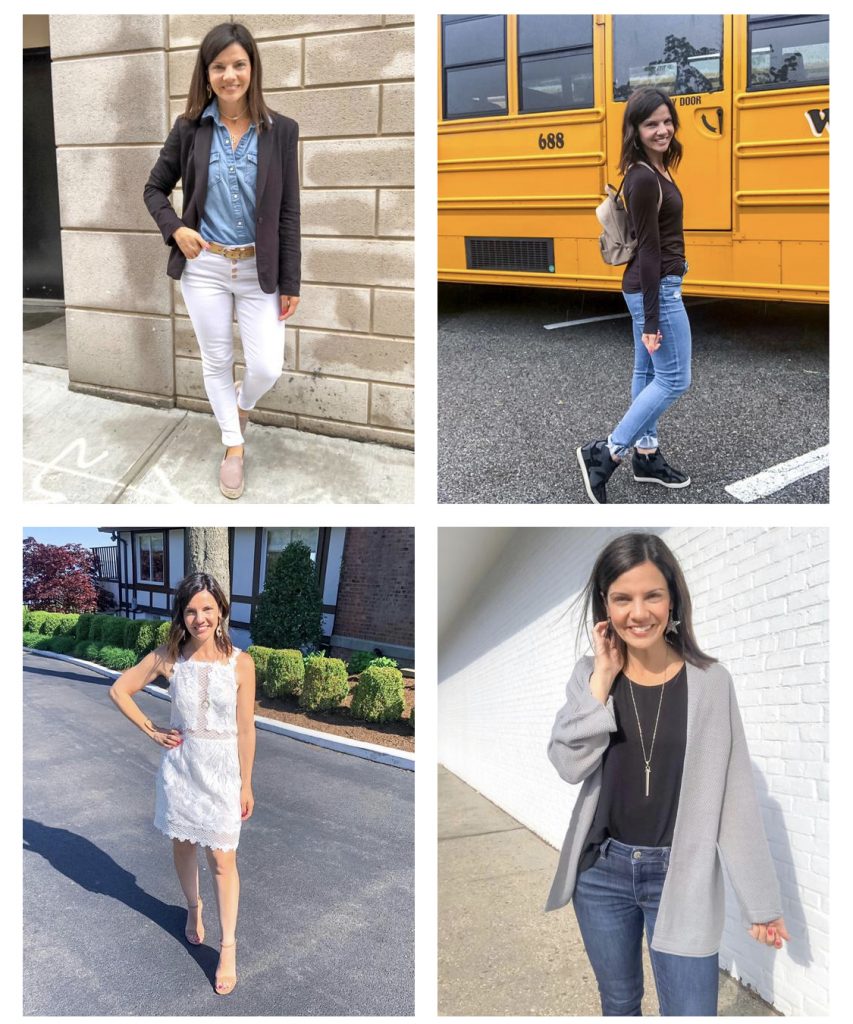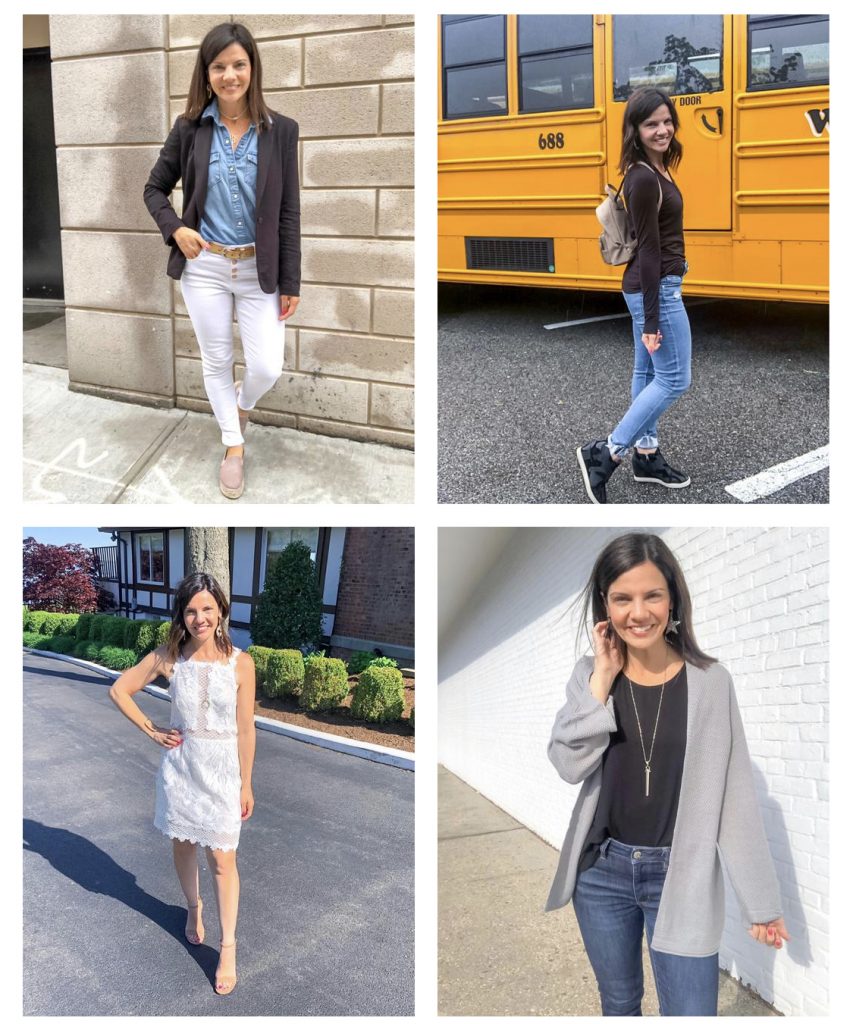 I met with Noreen earlier this week and she was kind enough to share her Top 5 Spring & Summer Style Tips with us.
Wear floral. It's in for spring and summer. Not everyone loves floral maxi dresses, so wearing one floral piece is fine. Pair a floral skirt with a solid top or wear a floral blouse with a pair of blue jeans.
Invest in a nice denim jacket. They go with everything and she loves her Banana Republic jacket the most. If you're not a denim jacket type, a white one will do.
Buy one pair of wide-leg pants. The striped ones are popular right now. They are lightweight and easy for this time of year.
Don't be scared of a pop of color. Noreen's personal color of choice is yellow. She wears it year-round and you will see lots of yellow when you check out her photos. In spring and summer, it's a lemon yellow and in the fall she moves to mustard. But shades of yellow are her thing.
Accessorize your hair. Headbands, barrettes, even scarves are all on trend this season. On the topic of hair, I must mention Noreen's amazing hair. She has a "beach wave" style that she does with a curling wand. She learned how to do it by watching YouTube videos. Here's a video that shows how to create the beach wave style. I am trying this tomorrow: https://www.youtube.com/watch?v=wB0qsfc1CSw
Noreen's Top 5 Spring + Summer Style Tip Photos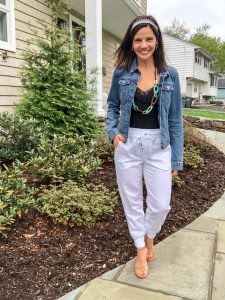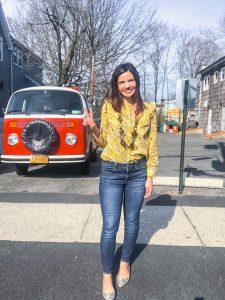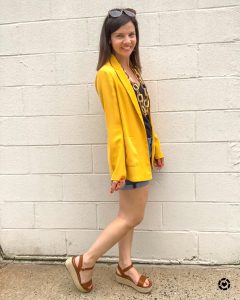 I couldn't leave without asking her about her eat/shop/play favorites in Westchester. She loves Lombardo's for pizza and salads as well as Bareburger, both in White Plains. For dressing "up" she likes Nordstrom Rack and Lord + Taylor, mainly for dresses and shoes, with brands like TopShop and BCBG being two of her favorites. For play, anything outdoors with her family makes her happy.
You can follow Noreen on her blog http://noreenstrendycorner.com/ on Instagram https://www.instagram.com/noreenstrendycorner/ or on the LIKEtoKNOW.it app by searching Noreen's Trendy Corner.