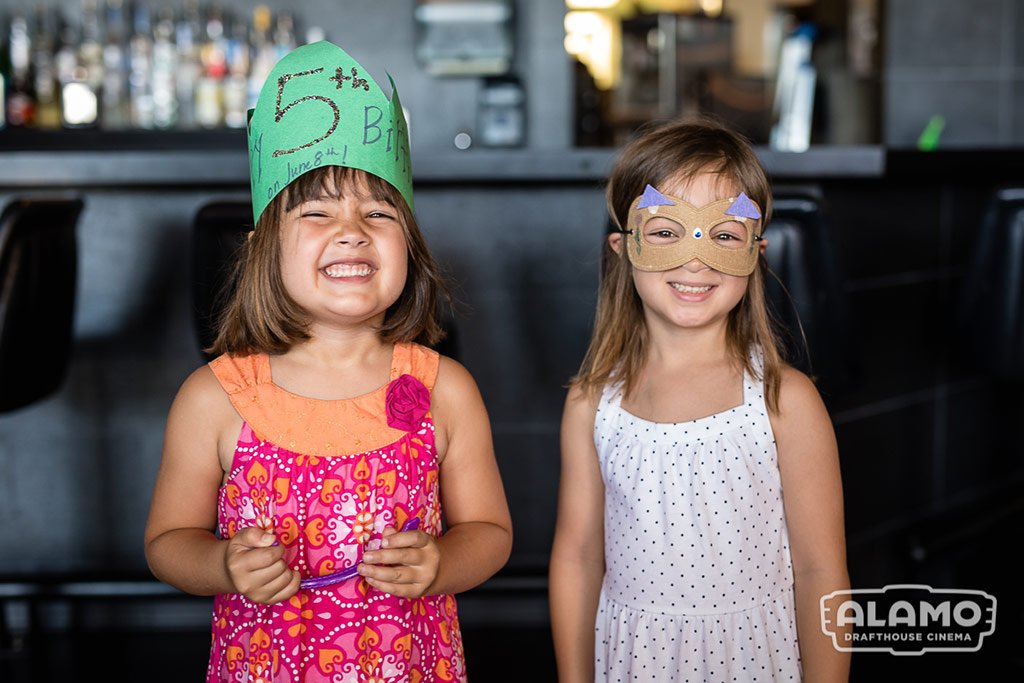 Alamo Kids Camp: Choose Your Ticket Price
It's officially summer. I start off each year with a list of things to do with my kids and find myself scrambling in late August trying to accomplish everything I had planned. Both of my kids are enrolled in camp but are already asking to skip some days. My rule is that if they skip, we need to go on a mommy field trip. I have compiled a pretty lengthy list of things to do this summer. Most are somewhat educational, a little further from home. Others are local and a little easier to accomplish.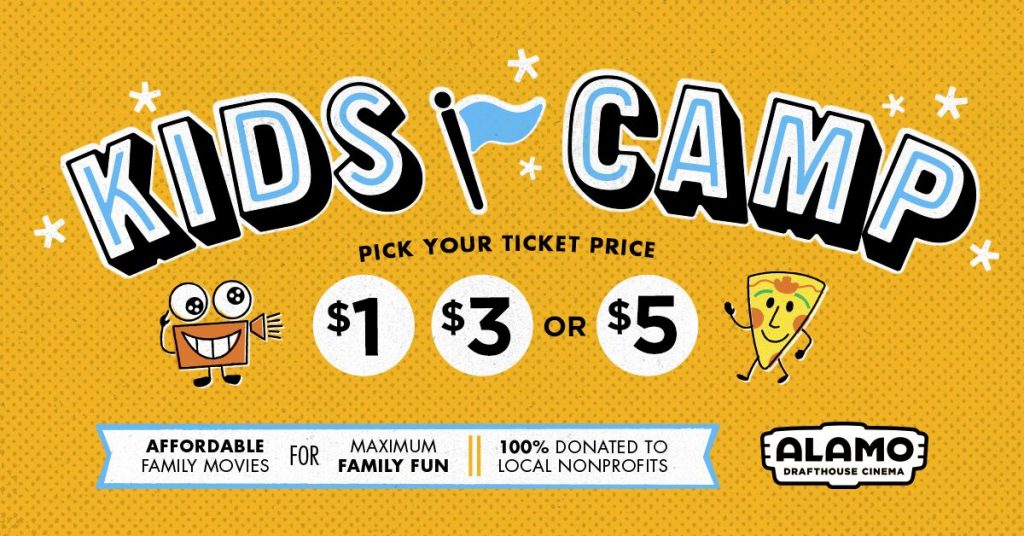 We'll certainly take advantage of the Kids Camp this summer at the Alamo Drafthouse in Yonkers. Alamo is perfect for rainy days and the price is right, giving families the option to choose their ticket price. Read below to see how Alamo supports local nonprofits; Very happy to see that this summer, Alamo Yonkers has chosen Girl Scouts Heart of the Hudson and The Hudson River Museum. (cheering!)
All summer long, Alamo Drafthouse Cinema is hosting Alamo Kids Camp, where families can choose the price they pay to see their favorite family-friendly films on the big screen and give back to the local community all at the same time. Guests choose their ticket price of $1, $3 or $5, with all of the ticket sales donated to local nonprofits designated by each Alamo Drafthouse location. Since 2015, the Alamo Kids Camp program has sent nearly $500,000 back into local communities, with more than $150,000 raised last summer alone!
Alamo Kids Camp movies are shown daily, Monday through Friday, during matinee hours. Most Alamo Kids Camp screenings are for kids ages 3 and up, but some locations are All Ages. Check drafthouse.com/family for all things Alamo Family – local policies, full Alamo Kids Camp schedules, fun activities, and more!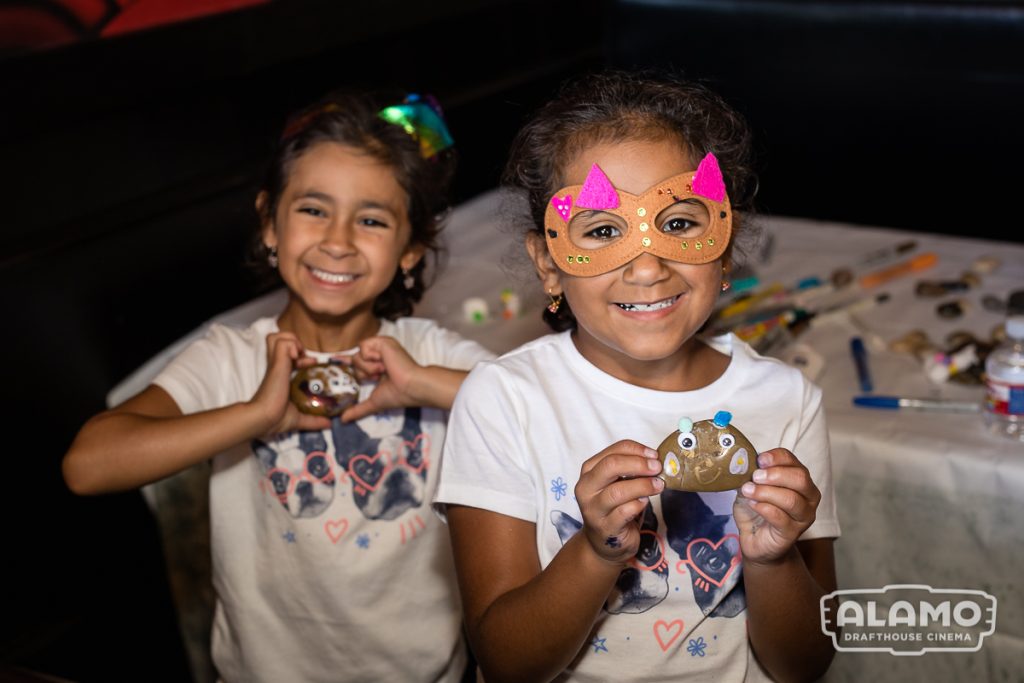 ALAMO KIDS CAMP Summer 2019 Lineup
Alamo Kids Camp / July
KUNG FU PANDA
MADAGASCAR
WALLACE & GROMIT: THE CURSE OF THE WERE-RABBIT
THE NEVERENDING STORY
Also watch out for:
PBS Kids at the Alamo: Title TBD!Stay tooned.
THE LION KING Family Party Oh, you know we're doing a Family Party for the biggest Disney live-action remake ever. Tickets will be going up soon.
Alamo Kids Camp / August
THE GREAT MUPPET CAPER
CASPER
THE LEGO MOVIE
TEEN TITANS GO! TO THE MOVIES
Other August fun at Alamo Drafthouse
THE IRON GIANT Movie Party: This is one of the greatest movies ever made, and you've gotta come to this interactive 20th-anniversary celebration.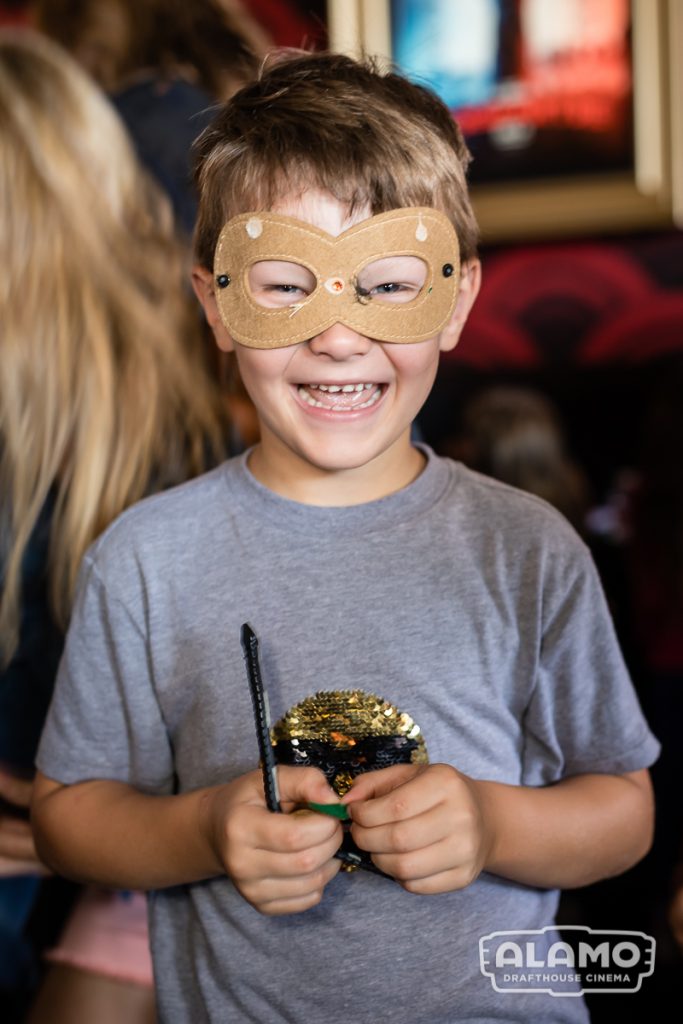 ALAMO KIDS CLUB
In addition to Alamo Kids Camp, kids between the ages of 3 and 13 can join Alamo Kids Club. Members of Alamo Kids Club receive a sticker each time they see a film at Alamo Drafthouse and earn prizes such as free snacks, plush toys, and more as they collect more stickers. To join, visit the theater box office or ask a server for an Alamo Kids Club prize book. Then visit drafthouse.com/family to register the book.