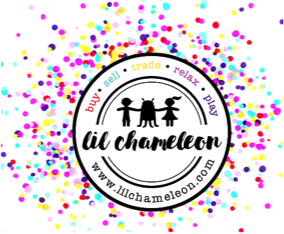 Drop Off Child Care
Lil Chameleon, an award-winning children's resale boutique currently offering classes and enrichment, a play café and birthday parties is proud to announce their newest program, Kid's Club, launching in September 2019. Lil Chameleon will provide short-term, drop-off child care services for 2-6 year olds.
After recognizing the need for short-term and on-demand care, after-school enrichment, and a no-commitment daycare or preschool alternative, Lil Chameleon aims to fill this child care void.


Of the company's decision to offer this new service, Lil Chameleon's Founder & President, C.C. Benitez said, "I often hear parents say they wish there was somewhere to take their children when they have their own doctor appointment or need some time to run errands without children in tow. Some parents are also looking for an introduction to day care or after-school programs but without the usual commitment. I believe this niche service will be a game-changer for families who need on-demand care with play time, socialization and integrated quality enrichment."
Kid's Club will be offered in morning and afternoon sessions for 2-5 year old children from 9:30 am-12:00pm and for 3-6 year olds from 3:30-6:00 pm with the following package options:
Single two and half hour sessions
4, 10 or 20 pack memberships
Seasonal packages (Fall, Winter, Spring)
$90 single session  ($36/hr)
$340 4 pk ($32/hr)
$700 10 pk ($28/hr)
$1100 20 pack ($22/hr)
$2970 seasonal unlimited ($18/hr) 
With 2.5 hrs of quality care, small group size and the added value of an enrichment classes and activities included with each session, it's a great deal.
With Lil Chameleon's Kid's Club, daily sessions are limited to 6 or fewer kids and personal attention and care will be provided by fun-loving, dedicated, CPR certified staff-most with an education background. Aside from the children being in a safe and secure, clean and well-maintained space, each day will bring something different with a rotating variety of toys for open play, music classes, a cooking program, arts and crafts, yoga and mindfulness, computer science, story time and pretend play. For those who request it, Lil Chameleon has also partnered with a 3rd party transportation services for a one-way or round-trip transportation option.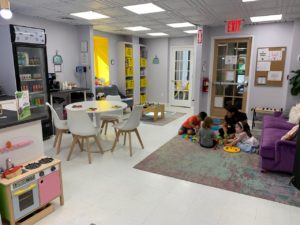 About Lil Chameleon Inc.: Lil Chameleon is a community-minded space in Tuckahoe, NY serving the greater Westchester community. Founded in October 2017, Lil Chameleon offers carefully curated children's resale goods, a play café, events, enrichment and birthday party packages. After being open only 3 months, Lil Chameleon won Westchester Magazine's Best of Westchester award for 3 separate categories and Westchester Family Magazine's Family Favorite award for Best Kid's Consignment Store. In 2019, Lil Chameleon won an additional Best of Westchester and Family Favorite award.