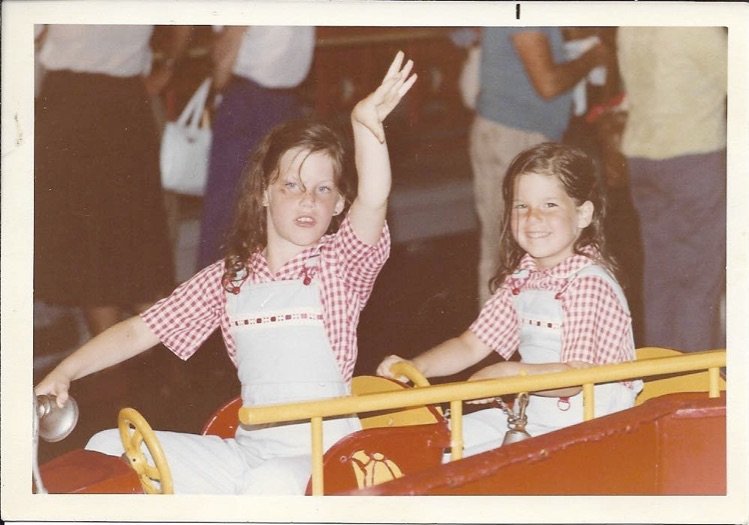 A Taste of Westchester: November 11th, 2019
This event is near and dear to my heart.   My sister Karen, my Irish Twin, is 13 months older than me.   She was born with Cerebral Palsy and has attended Cerebral Palsy of Westchester since she was a teenager. Karen is at CPW still, in her mid-40s!  She's probably the reason I became a special education teacher and she's definitely the reason why I chose to settle in Westchester with my family.   CPW has been her home away from home for all of these years and I have witnessed first-hand how amazing their program is.
Tickets are $125 per person and can be purchased here:  A Taste of Westchester
About the Event

Join us for an evening featuring the area's finest restaurants, top chefs noted for their cuisine and a worldly selection of wine, spirits and beers from different beverage establishments. Come taste . . . sample . . . mingle with special guest host Joy Bauer of NBC's Health + Happiness, and the TODAY show. Sit back and relax in the Aries Wine & Spirits Tasting Lounge, hosted by lead beverage sponsor Aries Wine & Spirits, and win vacations, and prizes through a Balloon Pop, Wine Wall and Silent Auction. All proceeds will benefit CPW's programs, fostering independence for individuals with disabilities and enabling them to participate to their fullest extent in their community.   
Proceeds from this event will benefit Cerebral Palsy of Westchester.
A Taste of Westchester
a Wine & Food Tasting Event to benefit Cerebral Palsy of Westchester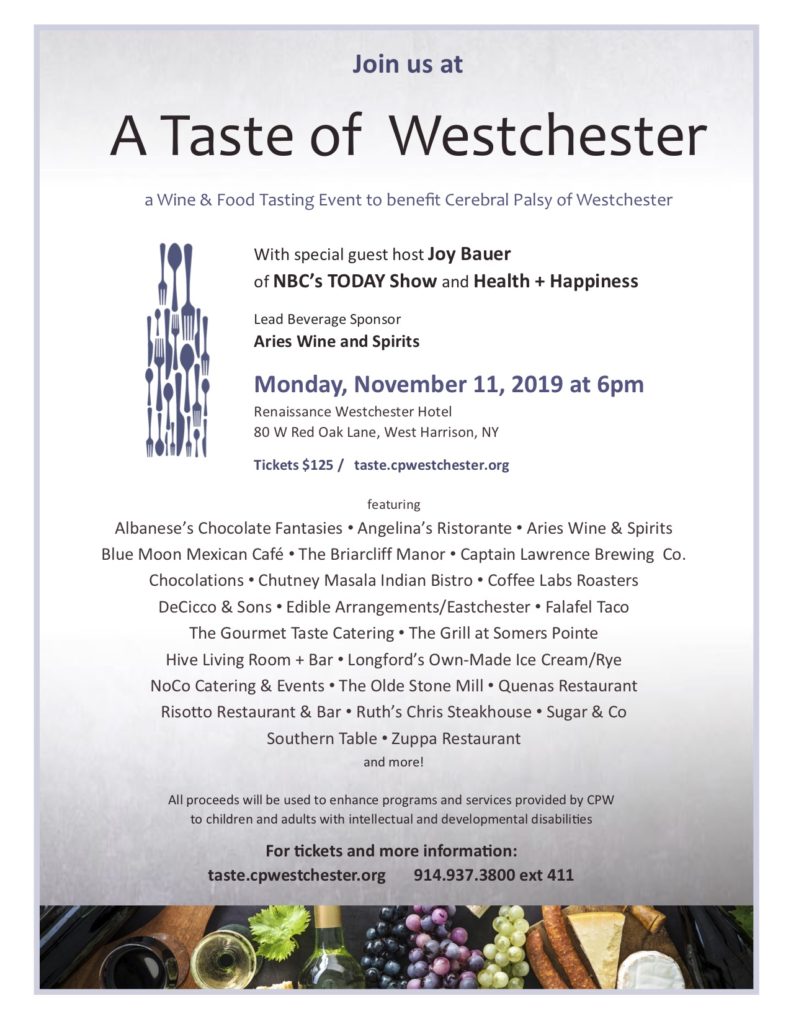 https://www.emmawestchester.com/wp-content/uploads/2019/10/RESTAURANT-FLYER.pdf