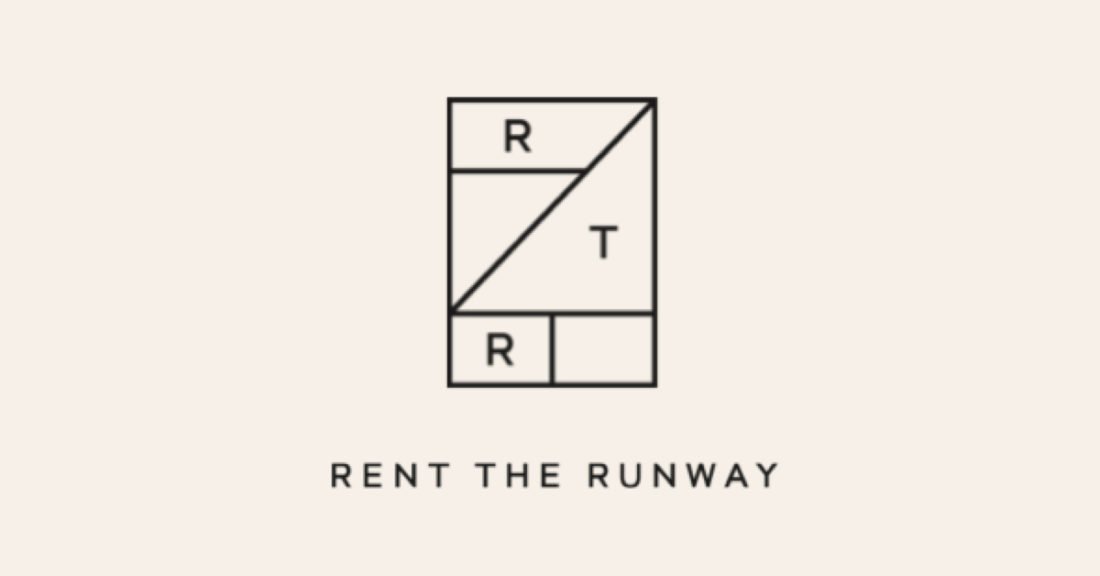 Rent the Runway vs. Nuuly
I buy a LOT of clothes.  As a result, I have a lot of unworn and gently used clothes that I give away.  I have started using clothing rental services in the past few months.  I've decided that I am going to try to "shop less" and satisfy my retail therapy and enjoy impulse buys without accumulating things that I will wear only once.
I started with Rent the Runway.   Like everyone else, I thought RTR was just for cocktail dresses and ballgowns.  Maybe that's how it originated.   But everyone says the same thing, "Isn't that for dresses?"   It's not.  It's high-end brands, mostly business clothing, very few casual items.   You'll find Tory Burch, Diane von Furstenberg and kate spade.  And you will find formalwear if you're looking, even brides and bridesmaid dresses. Besides clothing, there are pocketbooks and jewelry items.  I haven't tried them.  Noticed some home decor pieces from West Elm recently too!
My first month was great.  I ordered a Mackage coat…..loved it for a few days.  Decided I really don't need to have one the way I thought I did.  Ordered a Ramy Brook dress that I DID love (and bought at 70% off instead of returning it.)  Borrowed a nice sweater dress for Thanksgiving dinner out and was perfectly happy to send it back after one wear.   There are no dry cleaning bills or shipping costs either way as that's factored into the monthly subscription cost.   Just pack it back up, drop it off at a UPS drop off location and start again.
My second month was for the December holidays and parties and I didn't love the things I picked.  It was my own fault was picking things I really didn't need to have.  I had these pieces in my closet just in case, so it was nice to know I did have things as reserves in case other things didn't work out.  I sent back things unworn so for my third month I decided to be smarter and pick sweaters and things I can wear casually during the boring month of January.  I'm loving my third month now that I am selecting everyday items.  I picked a couple of oversized sweaters and two pretty dresses for a warm-weather weekend away.  My second Ramy Brook dress– which of course, I love.
So what does this cost?  When I signed up in November, I think it was $159 a month for 4 items, but I had a promo for $119 a month for 4 items.  Very smart of them to make it lower for the first few months to reel you in.  It worked.  I will likely continue even at the higher price of $159 when it goes back up this month.  The 4 items are shipped in a nice and neat navy blue pouch.   All items are on hangers and wrapped individually in plastic, the way a dry cleaner would package a garment.  At the end of the month, the 4 items are sent back in the same navy blue pouch and once received, you're ready to "shop" (rent) again.  If you want a 5th item, you can order it for $39 and it will arrive in the navy blue pouch separately.   Sometimes I send back the first 4 and keep the 5th until I am ready to send it back in the single pouch.  Shipping is SO fast– I believe it goes to NJ to a giant dry cleaning facility.   I heard somewhere that Rent the Runway has the largest dry cleaning "tab" in the country.   Not at all surprised.   I've yet to visit the NYC Flagship Store but I've heard that it's incredible. It has a retail feel, wonderful salespeople, orders ready to be picked up and returned.   It's truly a well-oiled machine from start to finish.  Very pleased with it after three months, but if I did choose not to continue, it would likely be because it seems to be geared to the corporate woman who dresses for the office each day.   It suits my needs for 4 pieces a month, assuming I have occasions to dress for.
While I am experimenting with RTR, I also decided to check out Nuuly.   Nuuly is a similar concept, but for more casual pieces.  The way RTR has higher-end department store brands, Nuuly has mall brands like Free People, Anthropologie, Urban Outfitters and about a hundred others.  With Nuuly, you're getting 6 items per month for $88– $20 off with a referral code, making the first month $68.  It's delivered in this maroon bag, almost resembling a small suitcase or a dog carrier.   The items are NOT wrapped in plastic (environment) and at the end of the month, they are wrapped up and returned the way RTR is….at a UPS drop off location.  RTR pouches do fit in the slot….but Nuuly does not.   Nuuly has to be brought inside and not left in a box.  Luckily, the Scarsdale Shell Station is a drop off location so that's where I drop off most.
In three months, I've been happy with these more casual and fun, everyday or date night items.   I loved the powder blue sherpa coat from Urban Outfitters, a black Anthropologie turtleneck poncho, and an edgy black leather vest from Free People.   I liked them enough to wear while I had them but was not crying when it was time to send them back!    I will say, it's hit or miss….and it's sometimes your own doing.  If you order a brand that you're not familiar with, you might order the wrong size– or it might be more of a junior brand so it's not cut the way you'd expect.   There are a LOT of jeans, but you'll notice there's a range…. Wrangler, Levis, Madewell, AG and Citizens of Humanity.   The average retail price is not as high as the average RTR piece so you might be getting a better value with RTR, but if you're not as interested in having all designer things, you might like Nuuly.   I've been happy with each shipment and I've only bought one item– a black Current Air dress that I loved– Kind of a lower-priced Ramy Brook but I couldn't resist.
At the end of 3 months, I have purchased only two items; one from each company.  I'm still enjoying my online shopping and it couldn't be easier.  I'm not accumulating things and I hope in the end that there's some savings as well as less waste on my part.  If you're interested in trying out either one, I'm including referral codes for each below.
RTR:  https://rtr.app.link/e/2LOwyporS3
or 20% Off Your First Order or $80 Off Unlimited Trial. Use Code: SOSMART
Code applies 20% off first RTR Reserve rental and reduces Update to $69 (1st mo. only), OR reduces Unlimited to $119 (1st and 2nd mo.). Valid only for new customers. Cannot be applied to PRO, existing memberships, existing orders, purchases of gift cards, gift credits, bridal packages or services, or other items for sale. Offer subject to end without notice.
Nuuly:  $10 off your order.    https://www.nuuly.com/referrals/refer-a-friend