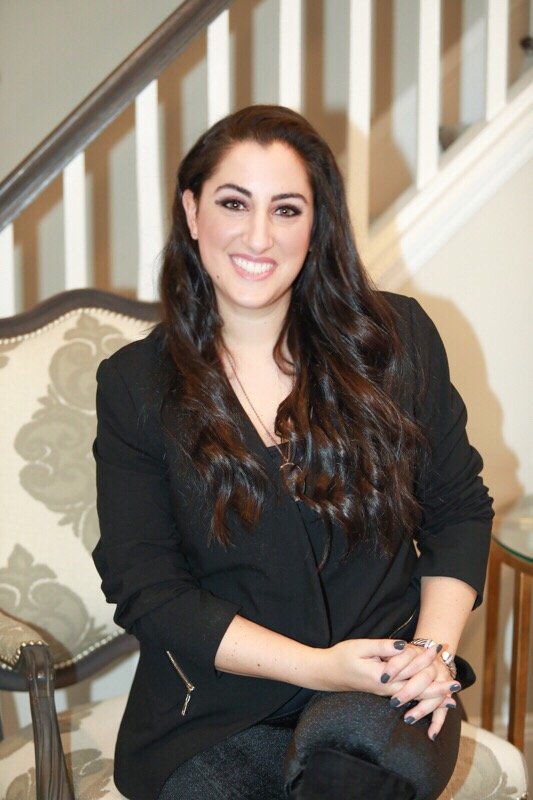 Bra Shopping with Laura: Fit By Burke
Every January I have my annual mammogram.  It's also the month that I get rid of my old bras and buy myself new ones.   Year after year, I would say the same thing to myself in January.   "This is the last year I am buying bras in this size." Or, "This is the last year I am going to a mammogram at this size."  In January 2019, I left my appointment at WestMed, went to my car and called for a consult with Dr. Christian Guzman, a plastic surgeon in White Plains.  I refused to buy new bras in January because I was getting a breast reduction.  My consult was the following week and I scheduled my surgery before leaving the office that day.
Fast forward to April; I had a breast reduction and lift. (I won't bore you with any details!)  It was something I always wanted to do for a number of reasons and I never had the nerve to go through with it.  What was I waiting for? There was always an excuse; my kids were too young, I couldn't be laid up for two weeks, there's never a good time of year, etc.   I decided to wait for the week after the spring break, giving myself 8 weeks between April and summer vacation, plenty of time to recover while my kids were in school.  I lined up a couple of nights stay at the Ritz Carlton in White Plains, a lot of help at home for the following weeks and caught up on all things possible on my iPad.  It's done, I'm recovered and I was thrilled in January 2020 when it came time to shop for bras.  Beyond thrilled. I wore bralettes for about 6 months and I was in need of a fitting and a trip to shop for bras, when I was contacted by a brand new business in Larchmont, Fit By Burke. The timing was perfect.  I promised to write up the experience because I loved the whole process from start to finish…the perfect closure, wrapping up my year-long experience, making my January promise a reality.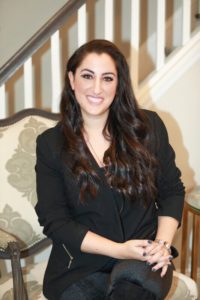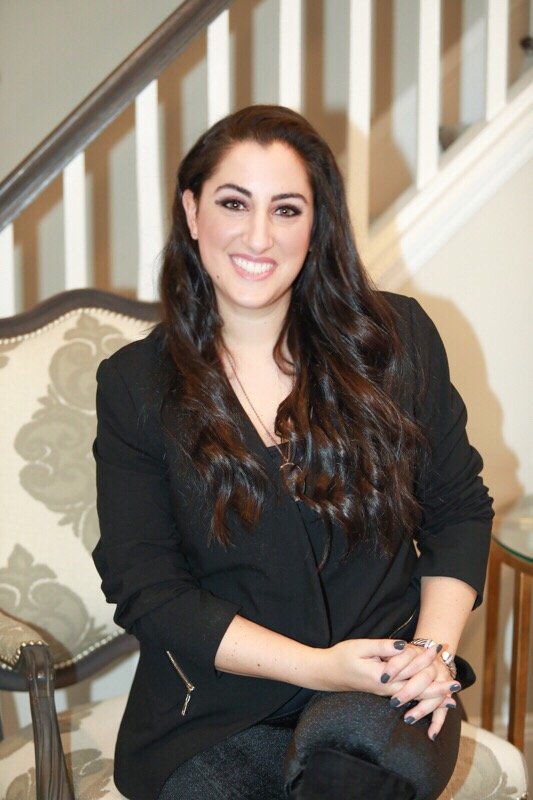 Laura Burke is a certified bra fitter and stylist.  After working for an intimate apparel company for many years, receiving training and doing personal shopping for clients online, she decided to take this skillset and open up her own studio here in Westchester.   She's meeting clients for hour-long appointments in Larchmont, twice in the course of a couple of weeks.
The first visit is a fitting, some bra education and trying on a variety of styles and sizes that she has in her inventory.  She confirmed a fact that I had always heard about bras.  Most women are buying (and wearing) the wrong bra size.  It's largely because sales people will sell what they have in stock, whether it's right for the buyer or not.  For years, saleswomen sold me the largest sizes they had in the stores and they never fit properly. I needed what they did not have so they made something else work, causing me to hate bras and have back problems for years!  I have collected dozens of unused bras with tags on them.  At the end of my first appointment, Laura said to me, "According to Bare Necessities, there are 647 bras in your size.  I'm going to narrow it down to about 10."   She knew my preferences after trying on about a dozen, narrowing it down to style, color and fit.
Sure enough, two weeks later, I arrived at Laura's studio and found about 20 bras on hangers ready for me to try on.  I'd say of the 20, only 2 or 3 were a no.   A couple were maybes and the rest were perfect!   Her goal is 60% accuracy and she was right on.   We picked the best ones and I bought them right there on the spot.  (All others would be returned.)  I wanted some of my favorites in other colors so she ordered them for me online and had them shipped to my house.  Most were from the Bare Necessities website or Nordstrom Rack (on sale!) and a few others were found right on Amazon.    AND, they are all a perfect fit, beautiful and nothing I would have ever even known about.
[envira-gallery id="9559″]
Laura introduced me to brands I had never worn;  Wacoal's junior cut brand b-tempted, Chantelle and an athletic brand called Anita.  My bras now do what they are intended to do;  lift and separate.  I've learned that I tend to feel more comfortable in unlined and seamless bras, that I don't like demi bras or balconettes and that J-hooks are my friend.  Follow this link to find some more bra-vocabulary and learn about j-hooks:  https://broadlingerie.com/home/the-bra-fitter-diaries-a-glossary-of-terms/
So what does this all cost?  $200 for the two session experience.  I'd do it again for even more than that.   To have this work done and explained by someone as knowledgeable and non-judgemental as Laura is priceless. Highly recommend her to anyone in need of some proper bra shopping without the sales pressure of a department store.  She also fits tweens and teens who are new to bras (reduced rate) and don't want their mom in the dressing room with them.
You can find Laura at her studio in Larchmont and online at www.fitbyburke.com or on Instagram https://www.instagram.com/fitbyburke/