Westchester Woman Wednesday: Meet Melissa Tomlin
This month's Westchester Woman Wednesday is Melissa Tomlin.  There's only one word to sum her up:  she's the ultimate connector.   About 4 years ago, maybe even longer, a friend told me she met this really nice woman in a Japanese restaurant in Elmsford.  She said, "Erin, she's just like you.  Very social, helpful, loves knowing the good places to go and see and do.  You *have* to connect with her."   So we connected.  And since then, it's been like that old shampoo commercial from the 1970s that shows the exponential power of social networks.  I tell someone, she tells two friends, and so on and so on.   
Known by her friends as "Mel" she's a powerhouse.   She's a true fashionista, having experience in clothing distribution, styling her personal clients as well as those at Nordstrom in White Plains for 10 years, to now event planning and curating networking events and unique experiences.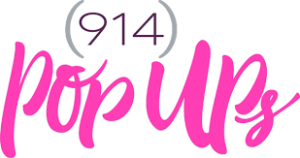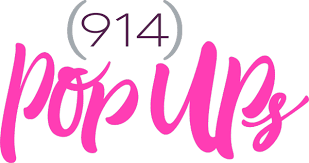 She's the founder of 914 PopUps and besides her incredible warehouse/shopping events in the past few years (Chelsea Piers, Nordstrom NYC and LifeTime Fitness to name a few) she organizes dinner parties for people who want to try new places and see new spaces.  From Kanopi in the Ritz Carlton to the newest spots that join the Mamaroneck Avenue scene, Mel helps anyone who wants to get bodies through their doors.
The next one is at The Premier Collection on March 12th. 
Next month, she's going to be one of a handful of guest speakers at Westchester WOW Conversations.   It's on March 13th at Manhattanville College from 9-12.  Estimated guests….around 1000 women– and I would guess that Melissa already knows a good number of them!   Kidding, but not really.   She will be speaking on how to dress for work in today's professional climate.   There's nothing she can't do.   Mel is truly one of those great people; she's altruistic, philanthropic and genuine.  I'm happy to call her a friend over these past years and it reminds me of what great people this blog has connected me with.
Melissa is pictured below with her husband John and tween daughters.  They enjoy traveling, skiing, surfing and outdoor adventures of any kind.