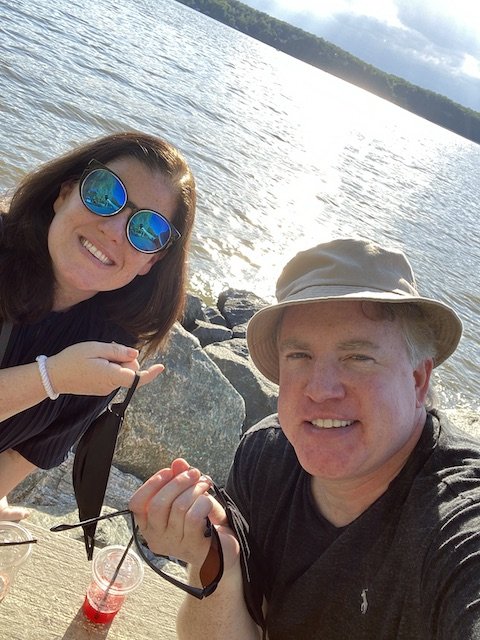 Eating + Shopping My Way Through Quarantine
I'm making a list of some cool things that have kept me busy during the quarantine. I've enjoyed more food trucks and car parades than I can imagine. I'm tired of cooking all day but I have loved the time with my family.  Homeschooling started off rough but quickly became manageable, once I got into a groove.  I'm truly amazed at how many businesses figured out how to make things work & how many people have supported them.  People have lost; some more than others sadly.  But I feel like June 1st is my mental date of trying to regain a normal life and routine again.  "We will get through this together" is great when it's spoken word and better when it actually happens. As the state gradually reopens in the upcoming weeks, I wanted to show these guys some love.
Eat and Drink
Remember Pop-Tarts?  (Delivered)
Pop-tarts, chocolate chip cookies & brownie boxes delivered to your front door.
Heavenly Flavored Bagels. (Delivered) 
https://www.facebook.com/BrittAndCoBagels/
Britt makes infused bagels, some savory and some sweet.  Also delivered or at locations on a pop-up basis.
Frosé at Hudson Social in Dobbs Ferry
https://www.instagram.com/hudsonsocial/
I've always been a fan of Matt Kay, of the former Cedar Street Grill in Dobbs Ferry.   His new venture is at the Dobbs Ferry Waterfront Park and Train Station.  Super cute building, right by the Hudson River and they have Frosé!   The park is a nice little spot to walk around too.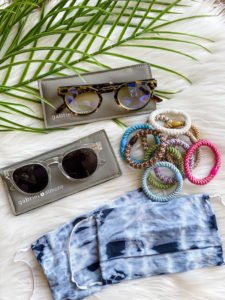 Shopping
Elizabeth's Boutique in Poughkeepsie
https://www.elizabethboutique.com/
A super cute boutique in Poughkeepsie who does IG Live sales and FaceTime calls for those who need a fashion fix.
Three Gems Unlimited. (delivers locally)
https://www.instagram.com/threegemsunlimited/
Angela had a store in Heathcote for many years and is now doing events, IG and pop ups.   I follow her IG account, order, Venmo her and the items are delivered to my front door.   Really cute, trendy stuff at a good price.
Totally Random Stuff:  Crimson and Clover Studio
https://crimsonandcloverstudio.com/
https://www.instagram.com/crimsonandclover_studio/
This is one of those sites that has something for everyone.  I forget where she's based but I love her tees, cards, mugs and random accessories. Always stuff that's on-trend and humorous.
Hair and Nails 
Olive & June Nail Polish for Manicures at Home
Since we are doing our own manicures, I decided to go with the multicolored pastel packs where you can have a pretty rainbow of colors on each nail.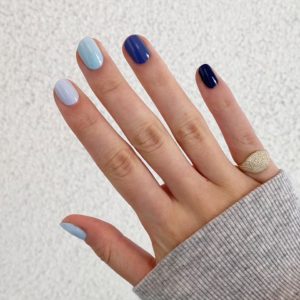 https://www.instagram.com/k18hair/
This is a hair product/masque that goes on washed (not conditioned) hair and in 4 minutes, it locks in this peptide that helps color-treated (or damaged) hair back to it's strong, soft and shiny condition.   Fingers crossed that I can stop getting keratin/Brazilian hair treatments in the future months.  Free of harsh chemicals, that I forget the names of.  But check out the site for more info.  I think this would be a good change for the better when it comes to the amount of time we spend in salons.
Surviving Mom Life
Free Daily Schedule Downloads from Robyn Miller Design
https://www.robynmillerdesign.com/free-downloads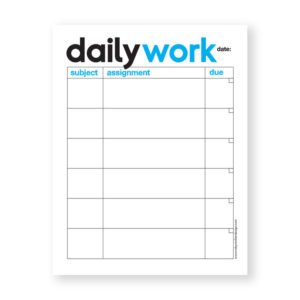 This designer is a local artist, who designs stationery, paper goods & holiday cards for
Tiny Prints.  The schedules are great for anyone, but I've used them for my kids to keep track of their assignments each day of the week.
Gifts that you can send via text or email
https://www.instagram.com/bece.art/
I found this artist on IG– Basically you send her a photo and she converts it and emails it back to you for $10.  I made them for Mother's Day cards this year and I was able to text them to people.   Beautiful work– Families, couples, even pets!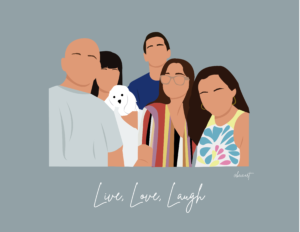 I have always loved Melsys Illustrations and ordered her merchandise– But I loved the $10 download on Etsy.  It's a digital coloring book, that you download for coloring sheets for kids.   Such beautiful designs of Disney Princesses.
https://www.etsy.com/listing/788867412/the-princess-coloring-pages-instant?ga_order=most_relevant&ga_search_type=all&ga_view_type=gallery&ga_search_query=melsys+illustrations&ref=sr_gallery-1-14&bes=1
Unfortunately, I had a bunch of sympathy cards to send out over these past months.  I loved selecting a card, typing a message and having it mailed out.  My only issue was that it took a while but I think the mail system was to blame.  I think Postable cards are a great service and I expect they will resume the way everyone else does in the coming months.
Great for a group video gift for someone.  I think the pricing is based on how many minutes your video is.  You send it to everyone, they reply with a video and then EVERYONE who participated can see the video when it's done.