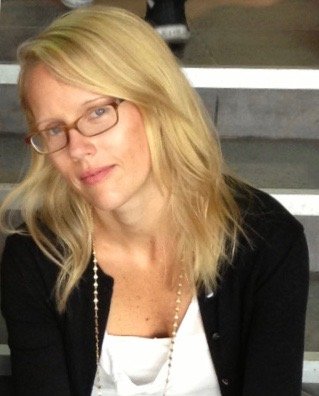 Westchester Woman Wednesday: Meet Corey Cook
It's back to school time and even though we are living through a pandemic, the first thought I have when I look at the school calendar in September is "travel."  On a normal school year, I map out where the school breaks and long weekends are and begin planning.  Although things are different this year, I still plan on taking some time away with my family, to places that are following the rules, are handling visitors well, and that my favorite travel blogger will have the scoop on.
Pre-COVID, anytime I would travel to a new city, I went to Corey's site Fifi + Hop to find the must-see/must-do tips.  Her pointers narrow my search down and help me decide exactly where I want to stay in a particular city. I've decided that Corey is the perfect choice for Westchester Woman Wednesday (after not posting for a few months!)  She's a Westchester mom and travel professional with Westchester-based Elli Travel Group.  Here's what Corey is all about and what she can offer moms like us.

My name is Corey and I am a travel advisor and travel writer. I write a travel blog, Fifi + Hop, which has a focus on family travel, but also covers other fun trips like girls and adult-only get-aways. I absolutely love to travel, both near and far, and I write about everything from local day trips to further afar international destinations that make for great family vacations.

As a travel advisor, I work for Elli Travel Group in Larchmont and plan all types of trips for my clients. We are a part of the Virtuoso travel network, and with our partnerships, my clients receive extra amenities and benefits at no extra cost to them. I do not charge a planning fee, as I make my income from commissions, so my service is literally a win-win for everyone! I can help with all the planning and research of the trip – or simply just in booking a hotel – and at the end of the day I am my clients' partner and all decisions are made by them.

[envira-gallery id="9846″]

Currently, with Covid, many people need and like guidance as to where they can go, and that's where I come into play as well. Here are my suggestions: with many states on New York's "naughty" list, driveable destinations have been the most popular. Cape Cod, Maine, New York state, and Rhode Island were all popular in the summertime and will continue to be in the Fall. (Note: Rhode Island just went on the list again, so for now I would not book there). I am constantly checking the official list. Places like New Hampshire, Vermont, the Berkshires and Connecticut are all popular right now and heading further into the Fall, as they are gorgeous this time of year with the fall foliage.

I have many partnerships with hotels in these areas, offering various benefits to my clients. I have stayed at a variety of hotels this summer, and they have all been extremely clean with proper social distancing and safety measures in place. I have not once been concerned.

As for further afar domestic travel, it really depends on which states you don't have to quarantine from upon return. I visited Colorado this summer, and they are extremely strict about safety measures, plus it has all that outdoor space and wilderness, so I think it makes for a good place to visit.

As for international travel, that's of course a tricky one. Right now Mexico is the easiest place to travel.It does not require people to get a Covid test or to quarantine. So, for a tropical escape, I would recommend Mexico first in places such as Cabo and Cancun. Then I would say the Caribbean and Bahamas – however, things are ever changing there as well. BUT, hotels are definitely reopening (or reopened) in places like Turks and Caicos, St. Lucia and Bermuda, among others.

If you would like assistance with planning a trip – from anywhere as close as Connecticut for an overnight stay to as far as Mexico for a week long get-away, please contact me at corey@ellitravel.com. I love what I do and love helping people plan the perfect vacation!

You can find Corey on Facebook and Instagram

or on either site: https://fifiandhop.com/ or https://www.ellitravel.com/