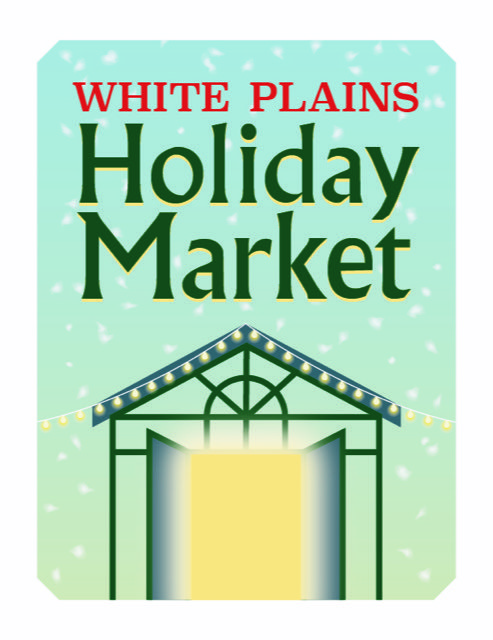 White Plains Holiday Market
The White Plains Holiday Market is a City of White Plains event in partnership with 914PopUps. This COVID-aware market will feature 40+ vendors and artisans in individual open-air booths in the heart of White Plains on Waller Avenue. The event will run from December 3rd through December 13th. The event will run from 11 am-9 pm Thursday-Saturday and 11 am-7 pm Sunday to Wednesday.
The location has changed a couple of times to accommodate the businesses in downtown White Plains. Stores and restaurants need parking and pedestrians need space to walk safely.  With safety as the first priority, the city has decided to block off Waller Avenue, between Maple Avenue and Lyon Place.  This allows the market to have the feel of a street fair (think Bryant Park!) with space for foot traffic, away from cars passing by.   A perfect spot, between the two parking areas that serve the area of Mamaroneck Avenue and East Post Road.  Convenient to lots of restaurants too!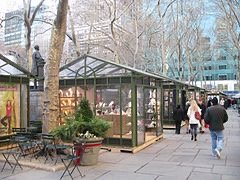 The sheds are similar to those you'd see at the Winter Village at Bryant Park.
The vendor list will be updated, but here's a preview: 
Apparel and Accessories:  J'aime Store, Jennifer Hoertz, Roadie Couture, Saachi, Sands Accessories, Soxfords, The Calvert Collections, The Highlands Foundry, The Sweaty Blonde, Three Gems, Two Knit Wits, Stacy Kessler, Yessir, GK Designs, In2Design, Laurie Berg, Origami Owl, Unique Beaded Jewelry, A D'Zine, Ilyse's Pieces, Play Hard Look Dope and Remembar.
Local favorites, White Plains-based businesses you might already know:  Gentleman's Barber Shop, Hastings Tea, Loola Doola, Westchester Road Runner and Wolf and Warrior. 
Others include artisans, who will have beautiful gift items such as hand-painted glasses, ceramics, paper/prints, woodworking and home furnishings.  So important to support them this year more than ever:  Merriweathers, 22KatCorp, Stacy Kessler, Copper Faucet, Jar Worthy, BG Artforms, Moxie Sorbet and Makers Central. 
Food vendors:  Goodway Gourmet and Flour Power Desserts
Last but not least:  A tree lot!!   Yes. You can get your tree and wreaths here.  And some cider, prepackaged.  Van Houten Farms and Rockland Cider Works will be on hand with some flavors and scents that make the season complete!  
The White Plains Holiday Market is sponsored by Lincoln White Plains proud member of The Premier Collection, Upsilon Entertainment Group and the White Plains BID. Free to enter.  While visiting, be sure to check out the brand new Lincoln models for Lincoln's effortless shopping. The red bow for gift wrapping is included with your purchase!  
Free to enter. Find interesting and unique gifts for everyone on your holiday shopping list.  After you've shopped your heart out, head into one of the many downtown restaurants just steps away from the market for a drink and a bite to eat.