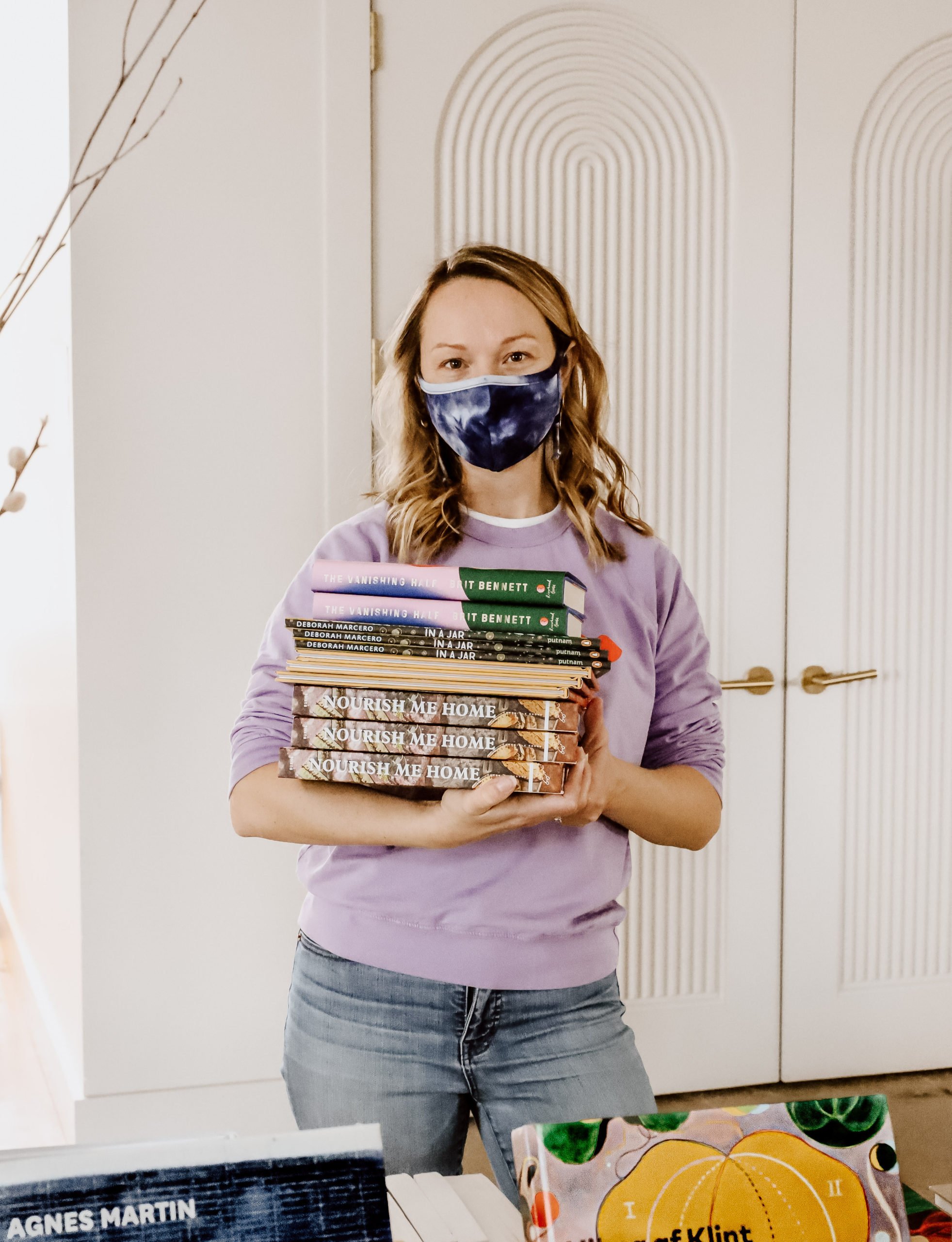 Westchester Woman Wednesday: Meet Sara Davidson Johns
It's hard to believe that this is my last Westchester Woman Wednesday of 2020. I'm wrapping up 4 years of these monthly posts with this one and it's actually very fitting that this month it would be Sara Davidson Johns. As women, we are constantly changing and growing. We all start out in one place and life takes us in different directions. Over the years, I've written about women who left their professions in a corporate setting to open bakeries or yoga studios.  The women at HudCo are three friends and neighbors who decided to open a co-working place in Westchester and leave their jobs in Manhattan.  My first ever WWW, Cassandra Caruso was my go-to tee shirt/Halloween costume maker and she's now my logo, branding and website graphic designer. 
Anyway, many women start off going in one direction and life takes them in another.  Myself, I worked for 11 years as a teacher and planned on being a school administrator.  Here I am, home raising two kids and writing this blog.  Sara's background is in art and publishing.  She worked as a gallery director, a writer, and as a senior editor at a publishing company. She's now working on her dream project, which is Picture Book NY, a pop-up book shop in Dobbs Ferry.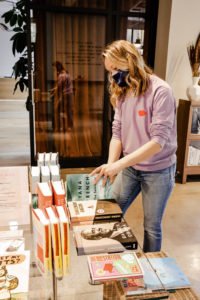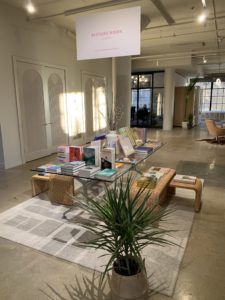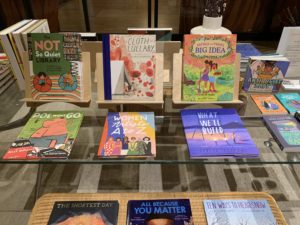 Picture Book will be at HudCo until the end of December, unless they decide to extend into 2021.  Sara would ideally love to open up a small bookshop, but is 2021 the time to take that on? Might not be the best timing but it's the ultimate goal.  Until then, pop up locations and online is how Picture Book will continue to operate as Sara evolves and grows her business.
A Rivertowns mom, who believes in supporting her local businesses, Sara's favorite eat/shop/play locations are Hastings Yoga, because of their outdoor and online class offerings, the backyard at Harpers in Dobbs Ferry.  Her go to for a latte and kimchi bagel (yes, that's a thing!) is The Good Witch Coffee Bar at the Hastings-on-the-Hudson train station.  And because it's 2020, Sara's been a regular at the Refill Room stocking up on the crazy amounts of soap, without having to waste plastic containers over and over.  I now have a bunch of new places to check out the next time I head over to the Rivertowns!  Sara's husband Eric is a Westchester native (grew up in Pelham) and they are raising their two daughters, ages 4 and 6 in Dobbs Ferry.   
Let's hope that 2021 brings this Westchester Woman a perfect work/life balance.   
Picture Book will be open THIS SATURDAY, 12/12 from 11-3pm.   In fact, the businesses in their building known as Hudson River Landing, will have a few shopping events this weekend.  From what I've heard, Stella James, TMD Jewelry and a wreath vendor too.   
PICTURE BOOK
145 Palisade Street, Suite 200
Dobbs Ferry, NY 10522