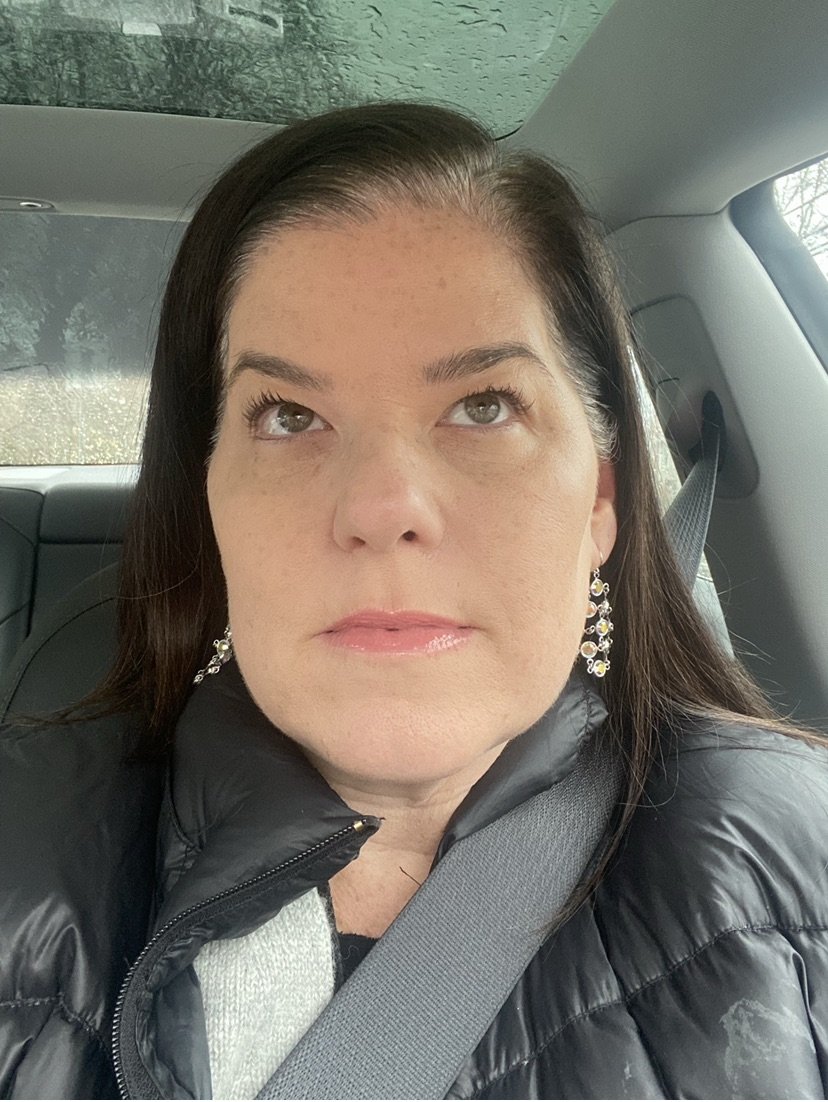 My Experience with Botox & Fillers
Last month, I posted info about a new medical spa opening up in Westchester.  Here's the link to that article.  Today I am going to follow up and give a full review of my experience with botox and fillers at Verve Medical Cosmetics in Irvington.
Truth be told, this wasn't my first experience with Botox.  I have tried it twice with other doctors; with very little success. I think the third time is a charm because I am very happy with my results!  I did not really see any noticeable difference after the first two times, which could mean I didn't have enough units. The doctor did not follow up with me afterward to even check. The second time, my eyelids swelled and looked puffy. I have hooded eyelids as it is so this was not what I had hoped for.  Feeling defeated, I decided maybe it just wasn't for me.
Why would I choose Botox again?
Someone suggested that my bad experiences were with doctors who did not specialize in cosmetic procedures and might have used too little or injected in the wrong place in my forehead.  I decided this time I would go to a doctor who only performs procedures like this.  Dr. Stephen Bracci was my choice because he's not just a medical doctor who does Botox on the side. He is a non-surgical injectables specialist who has an office in Manhattan (Paramus, NJ as well) and was set to open up in Westchester in early 2021.  I decided to give it a try with a specialist.  I scheduled my consult for early February.
I didn't know what I wanted or needed but I needed something!   I met Dr. Bracci and it was a really odd, but funny first impression.  He looked me over and didn't make eye contact completely at first. He was fixated on my cheeks, forehead and mouth area.  Finally, he made eye contact and smiled.  He said, "You have a great jawline and beautiful cheeks."  No suggestion of what I needed to have done.  But OK.  He went on to say that he likes to find what the person's best features are and enhance them.  That explains the facial examination; the compliments were nice too.  He went on to hold the mirror in front of my face and explain what he could do to make my best areas even better.  I really liked (and trusted) his process.
He suggested a little botox and explained that he would aim higher on the forehead so as not to push down my eyelids. I explained that had happened once before and he confirmed what I thought, that it was injected too low. (It's actually a common mistake!)  I felt better but realized that a specialist knows best and kind of forgave my first botox doctor for the mistake.  He then said that I would be a good candidate for fillers.  I knew nothing about fillers and he explained it and suggested two areas to try.
Why fillers? 
I was OK with botox and ready to say sure, let's do it.  When he started suggesting fillers I had a lot of questions.  With the mirror and a little pointer, he explained that my lips don't need plumping or injections (phew!) but that they would look even better if I had some fillers in the area that's called the nasolabial (nose/lips) part of the face, also called marionette lines.  These little creases (or indented lines) would be filled and give a smoother appearance, basically taking out the wrinkle. Over time, the natural collagen is depleted due to aging.  The filler restores it and gives a nicer, more youthful appearance.
My pics:
BEFORE:
AFTER: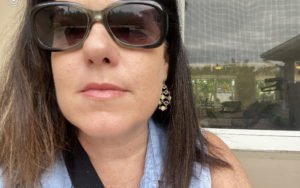 Follow Up
Two weeks later, Dr. Bracci wanted me back to follow up.  This I had never heard of, but I appreciated it.  He wanted to see how it all went and if I was satisfied.  I was more than satisfied, but he wasn't.  He liked my forehead (botox) but noticed that my left side needed a little more filler.  I had not even noticed. (see pics above….my left, but right on-screen….not perfect!!)  Included in my original package, for no extra charge, he added a drop more to my left and explained that it's not always going to need an even amount to achieve the right results.  So this follow-up was an important step.  Dr. Bracci wants everyone to be happy with their results.
Well…..me being me.  I decided, "while I'm here" (and feeling more comfortable now) let's talk about the cheek area.  He said, "I like your cheeks.  Did I tell you that last time?"  I laughed.  In fact, he did tell me that.  He said that a little filler in the cheek area would enhance the cheeks and give me a more contoured look.  With makeup, women can achieve that slimming look– but I'm not the best with products and makeup, so figured, why not do it?
Within minutes, he came back to do the cheek area.  He did caution me that the cheeks swell a little, actually more than a little.  Was I sure?  Did I have anything coming up in the next few days?  I didn't, so I decided to get it done. And I am happy that I did. I feel like even with a mask on, the shape of my face has changed and gone back to what it was in my 30's.  I like the higher cheeks and I feel like it makes me look younger without looking artificial. The trick is using the right amount and not overdoing it. I feel like my old (or maybe I should say younger) self.  My facial structure had changed over time and I look at my cheeks now and remember these high cheeks from my wedding photos in 2004.
Another Follow Up
Two weeks later, I went back for another follow-up.  Dr. Bracci liked how the cheeks came out and he was happy with the corrected area. He asked if I was happy and most importantly, "Did anyone notice?"   It's funny; just like he told me from the start… "you don't really want anyone to know."  You don't want to look unnatural or artificial.  The key to good work is when people can't pinpoint exactly what looks different.  People will ask if you're sleeping better or if you're using new makeup.  They know something is improved but they can't tell what you've had done.
My pics: (ignore my roots please!!)   
These pics include my forehead to show the botox effects which are pretty nice too.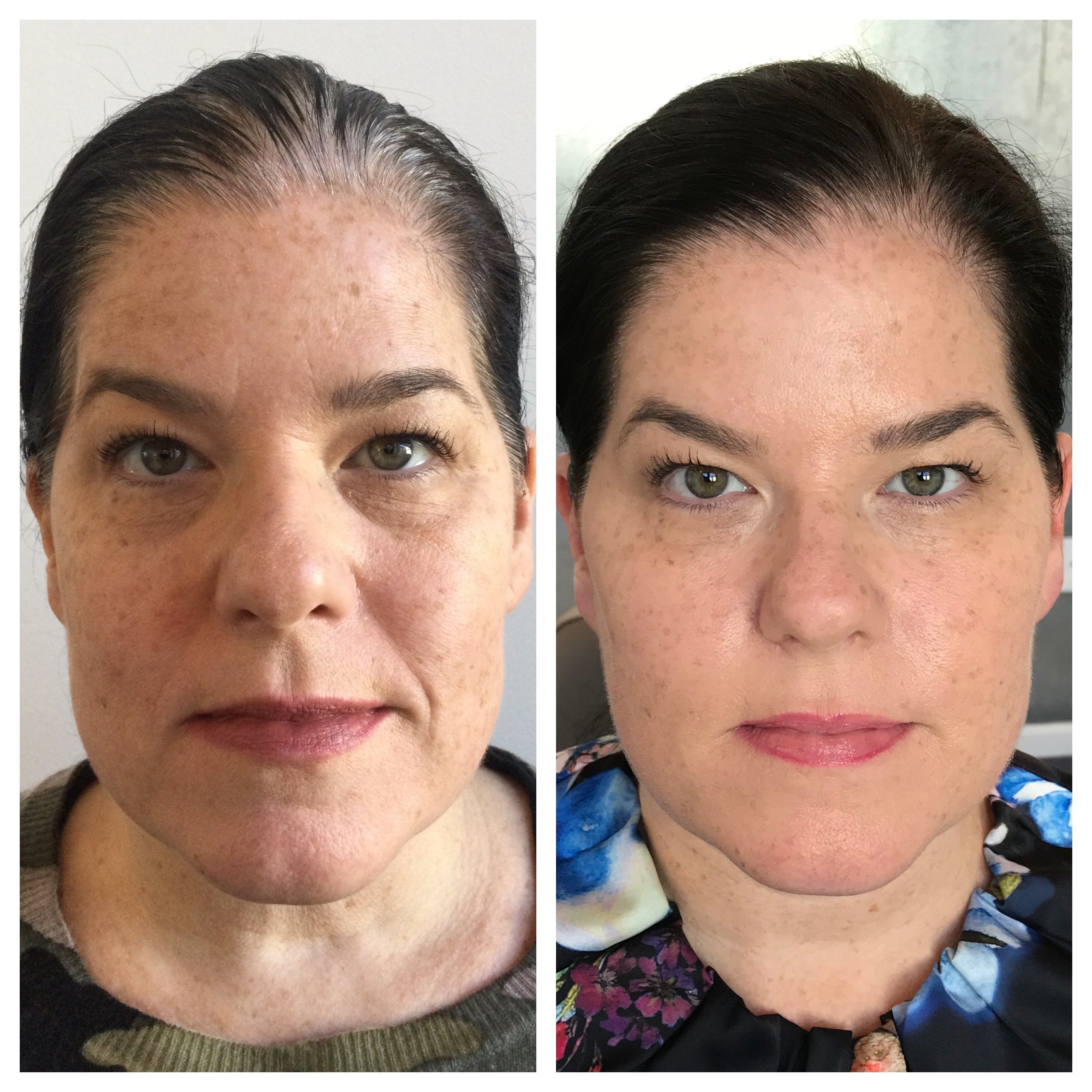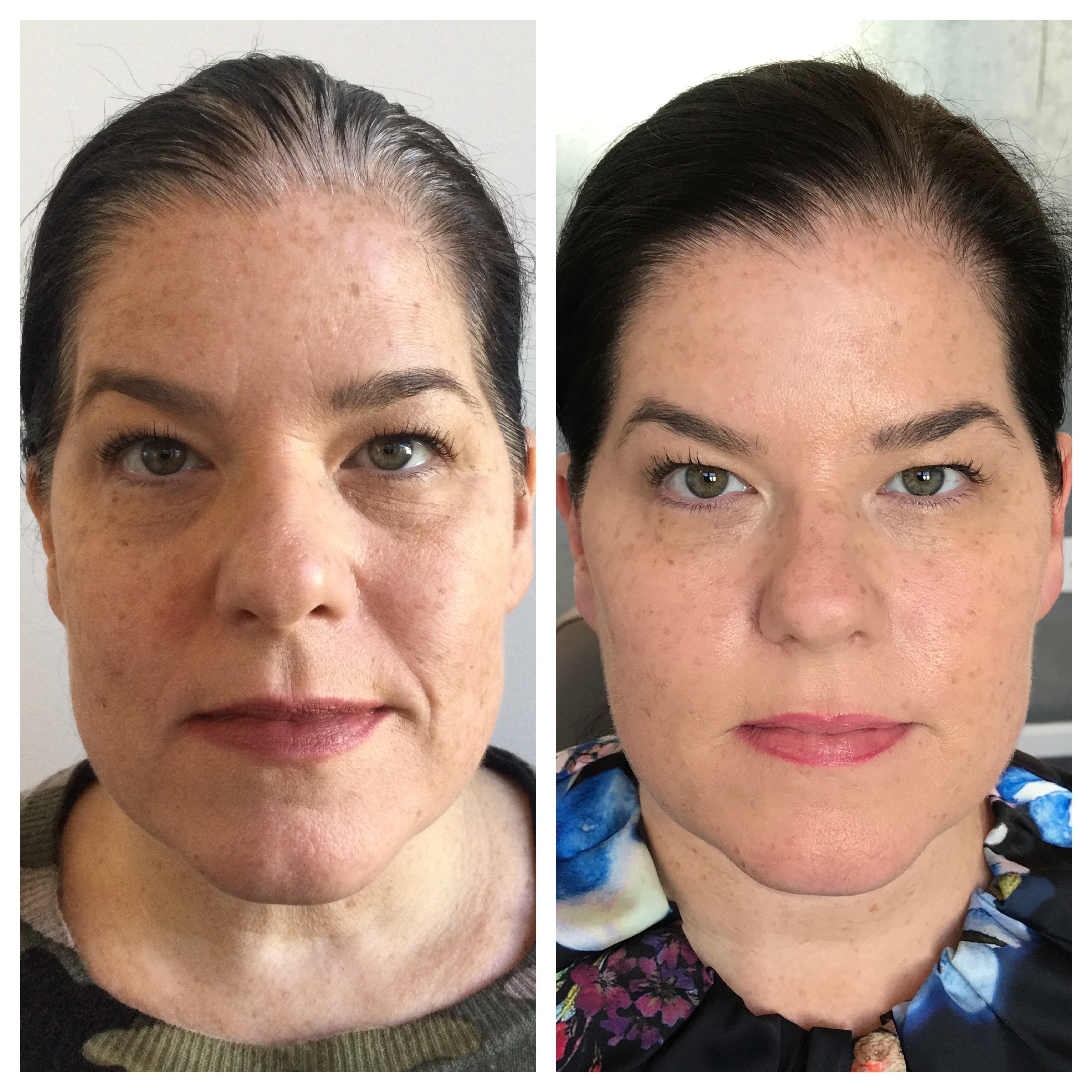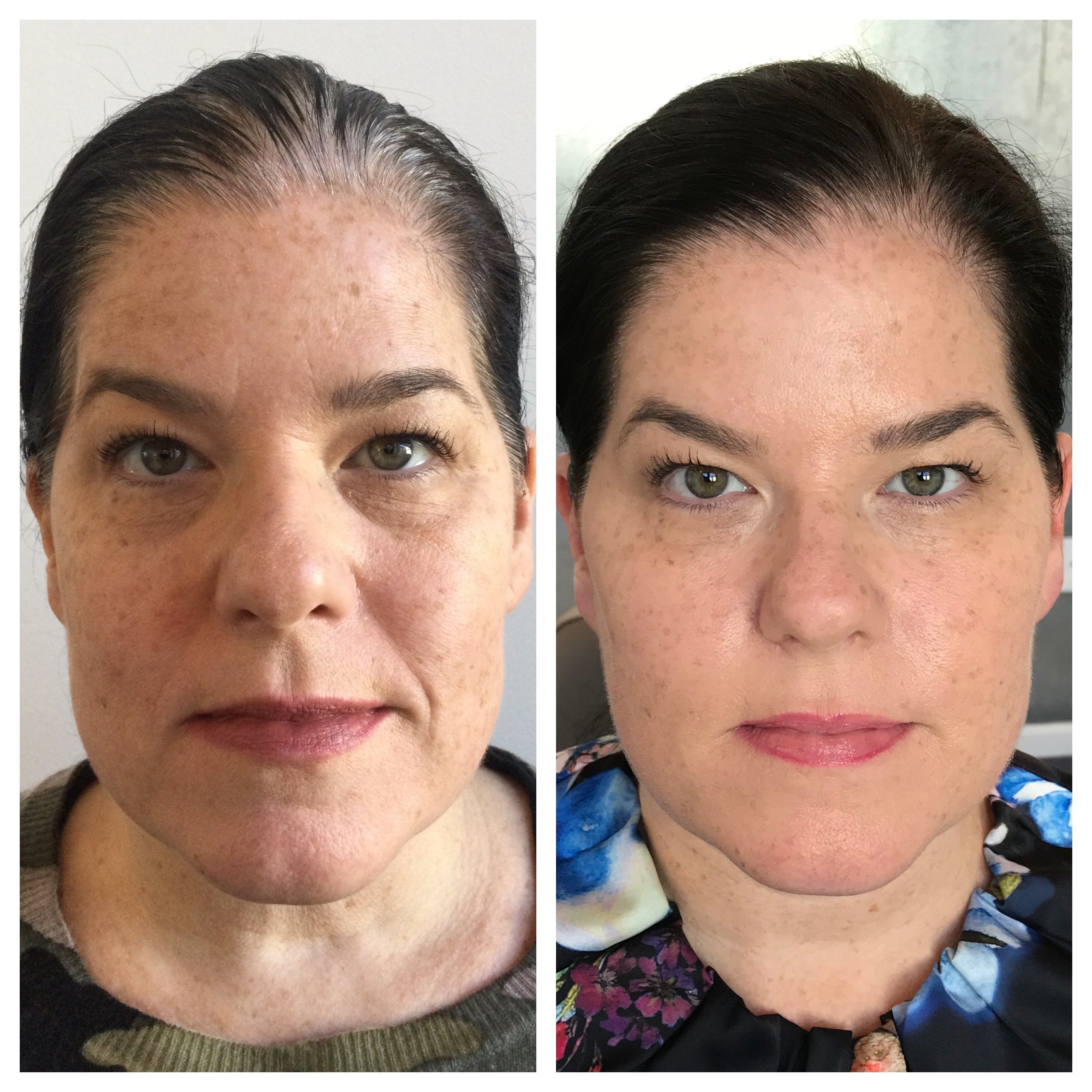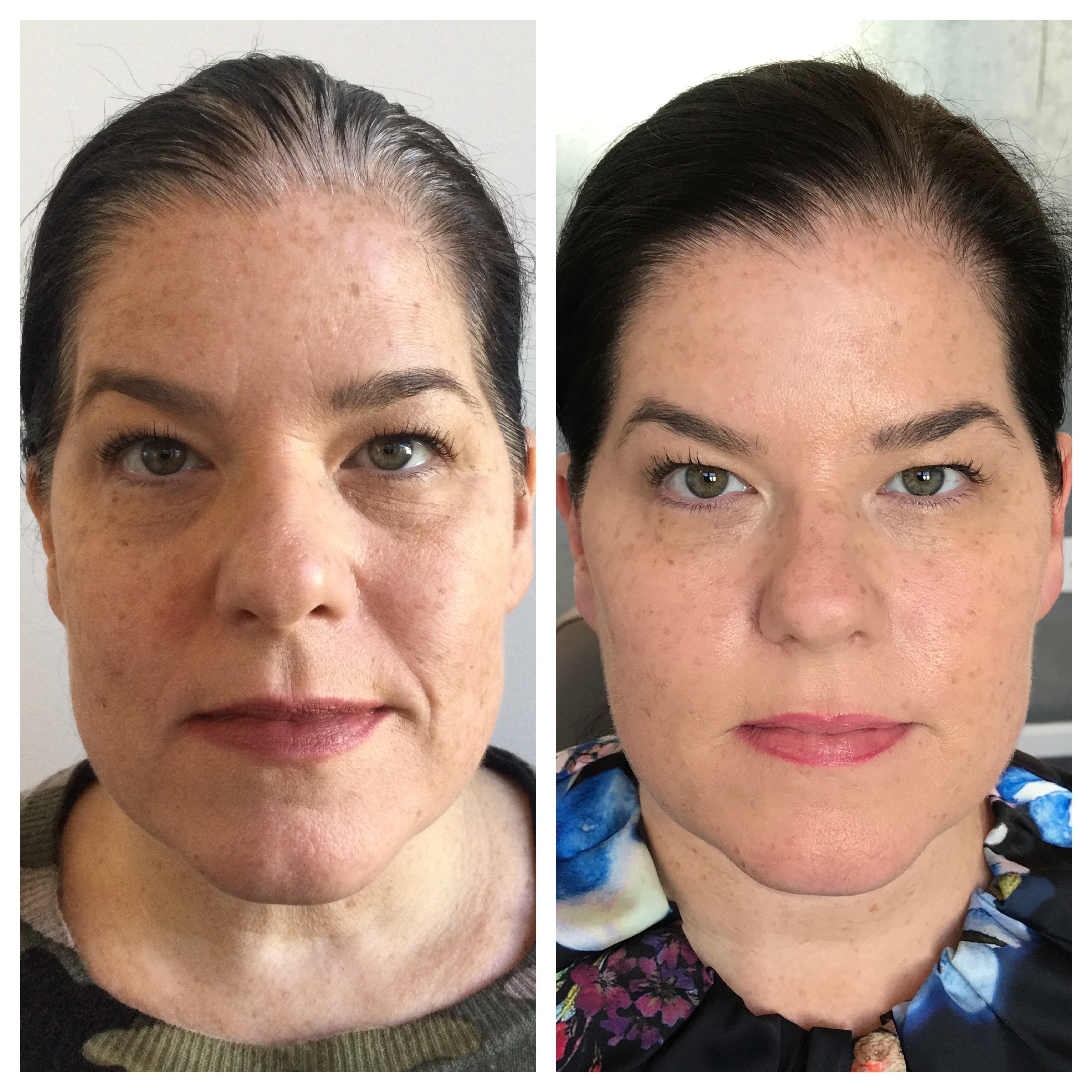 What's Next?
I think in time, I would go back for EyeRise.  It's not something I would do immediately, but I see where I have the beginnings of the under-eye problem area.  Sure I moisturize, use eye cream, drink water and (try to) sleep well.  But this treatment looks incredible and absolutely beats going for surgery on this area.   Watch this video to see what I mean: https://www.youtube.com/watch?v=HU9U_hYEkn8
I highly recommend going for a consultation. This was the best gift to myself after a very difficult year of pandemic parenting and managing the health and wellness of my immediate and extended family in 2020.  When this mask comes off, I am going to be happy. Until then, I can stop critiquing myself on Zoom calls!
The Verve Loft Westchester officially opened in February 2021 and is accepting appointments now at (914) 816-4763 or online. Consultations are free.  Please mention Emma Westchester for $100 off services booked.
Verve Loft Westchester is located by the Irvington Train Station, Eileen Fisher, Red Hat, and Sambal Restaurant.
1 Bridge Street, Suite 30, Irvington, NY 10533
For more information about Verve Medical Cosmetics and Dr. Stephen Bracci, visit www.vervelaser.com