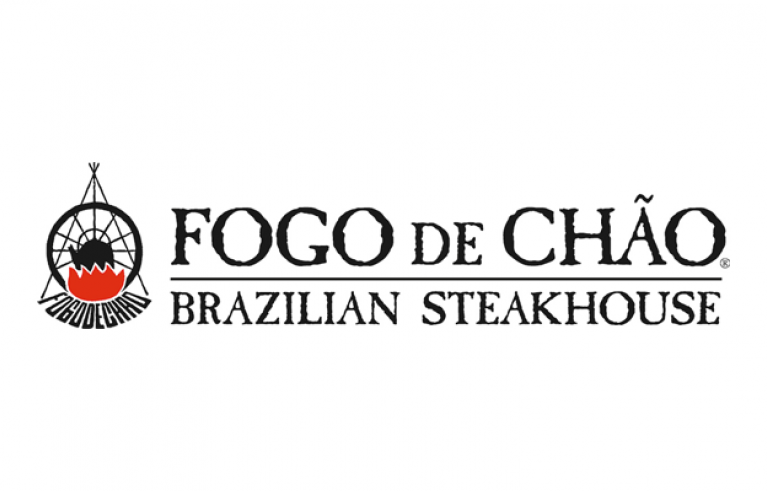 Fogo de Chão Brazilian Steakhouse
I was so excited to hear that White Plains was getting a Fogo de Chão in Westchester.  My family has visited their locations in San Diego and Miami while traveling and it was always a favorite. I have picky eaters in my household, so a place with lots of choices always makes everyone happy. When the invite came across my email, I saved the date immediately but as the time neared, I had a conflict so I decided to ask my foodie friend, Joni to help me with the write-up. Joni knows her food and is a very healthy eater, so I knew she would love the opportunity.  Protein and salad bar would be right up her alley. Look at her main image on her blog and you will see why she was the perfect fit for this assignment.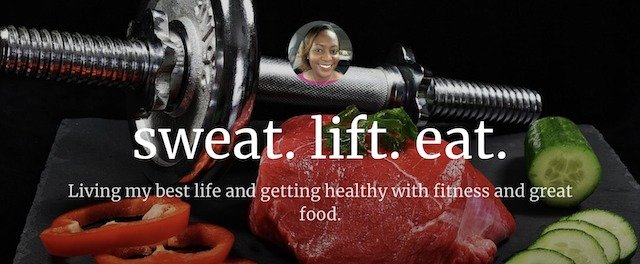 Here's Joni's review of the VIP Event held at Fogo de Chão before their grand opening this week:
——————————————————————————————–
Brazilian Steakhouse Dining has FINALLY arrived in White Plains, NY!  Fogo de Chão is the crème de la crème of Brazilian Steakhouses.  I had the pleasure of attending the VIP soft opening event, which featured all of the delicious meat, grilled to perfection, a fresh, crisp and flavorful appetizer/salad bar and delectable drinks to accompany the meal.
We were immediately greeted by the friendly staff that escorted us to our seats, which were located close to the appetizer/salad bar area in the middle of the dining area. The appetizer/salad bar housed the freshest fruit and vegetables, crisp and refreshing to the palate. In addition, roasted veggies and various pasta, grain and green salads were available for consumption. The bar was fully stocked with all that you would want to start off your meal with.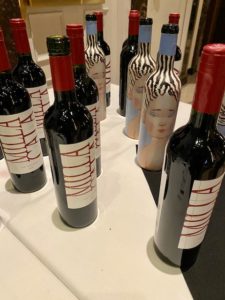 As my girlfriend and I sat at our table, the servers were eager to take our drink order, and also offered champagne as well as house wine for consumption.  With the elegant ambiance of the space, we were greeted with passed hors d'oeuvres such as bruschetta, mini bell peppers with corn salsa, tomato and fresh mozzarella "on a stick" with a cilantro vinaigrette and more. Select tables had a beautiful seafood tower complete with crab legs and lobster tail.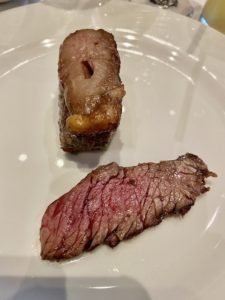 The main event, something that we go to the steakhouse for – the MEAT! And what meat we had! Steak, steak and more steak were on the menu. What cut of steak do you want? I feel like I had a little bit of everything – Filet Mignon, Rib Eye, Tomahawk, Sirloin and more. There was a beautiful beef blend sausage, which was succulent with the right amount of spice blend and heat.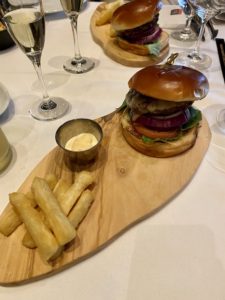 We also had the opportunity to try the sliders, which are house-made with select cuts of beef and were freshly ground prior to patty formation; similar to a smashed patty, if you will. It was absolutely delicious and was paired with yucca fries. For those that don't want steak, there are beautifully grilled chicken lollipops and pork ribs with a twist of lime (try it – the zing of citrus paired along with the pork is curiously delicious).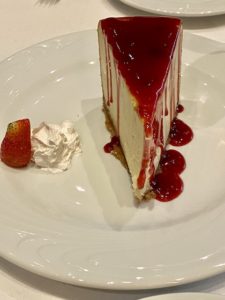 We had a huge slice of cheesecake drizzled with strawberry compote and a dollop of fresh whipped cream, garnished with a fresh strawberry with a picked from the strawberry field taste – sweet, juicy and delicious.
The restaurant is bursting with energy, and the delicious appetizers, entrees and desserts will become a mainstay in the community. I am excited to bring my husband for date night, my family for family events, my girlfriends for girl's night, and to host business meetings.
Fogo de Chão 
235 Main St., White Plains, NY 10601
914-697-8600