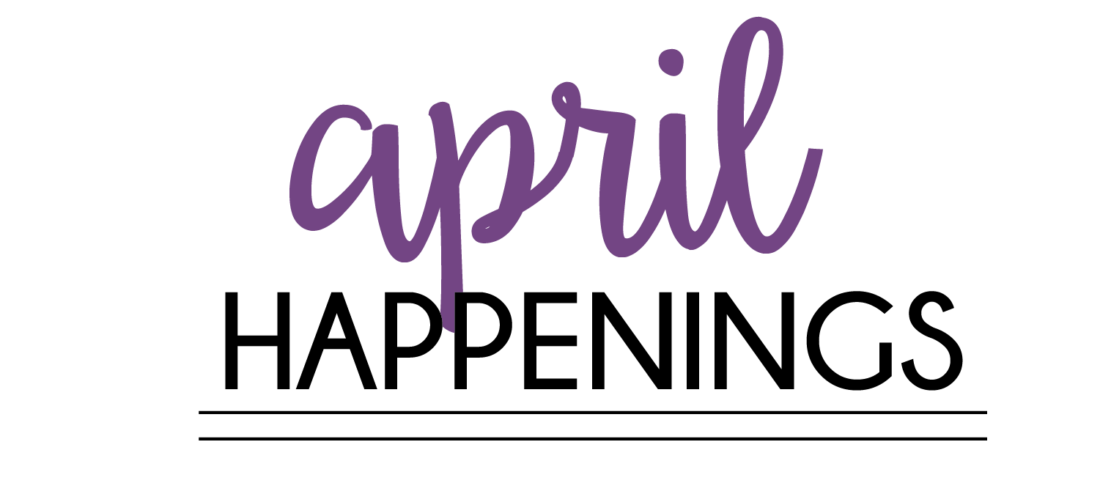 Top 10 for April
I really love keeping this running list.  It's a perfect place to keep things "written down" and when I reach 10, I can post it.  In no special order, here are some good finds from April.  I've got everything from spring cleaning to reading to dining out to party decorations!  Hope you enjoy it.  
Home Services.  Follow Organizing with a Plan. This Hartsdale-based business sprung up as a result of people needing help reorganizing their spaces in the past year.  If you're clearing out an apartment or tidying up a garage, April and Adriana can do it for you. They donate, they sell and they will help you find peace with your space.   https://www.facebook.com/OrganizingWithaPlan
Book and Author; Soundbite by Sarah Harberson.  https://www.saraharberson.com/
The Newsette.  I love this word!  News from beauty to business and beyond – plus an inspiring interview – delivered with a cheeky twist to your inbox daily, for free.  Read about their founder here: https://thenewsette.com/about/
EAT
New Spring Menu at Jack's Bar in Eastchester.  Small plates, seasonal menu items, bowls, boards and more.  Amazing brunch too!  
https://www.jackseastchester.com 
Playa Bowls Coming to Tarrytown.  Now Hiring. Opening by mid-May. 
https://www.facebook.com/playabowlstarrytown/
Hudson Valley Restaurant Week is from May 10 to May 23rd.  A perfect time to find your way back to restaurants, with vaccinations under our belts.  I don't have any personal recommendations other than Fogo de Chao. 
https://www.valleytable.com/hvrw
https://westchestermagazine.com/food/restaurants-food/hudson-valley-restaurant-week-spring-dates/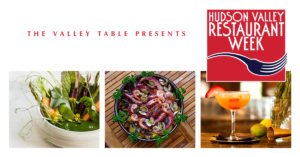 Teacher Appreciation Week is May 3-7.   I always organized group presents for my kids' teachers.  Now that they are older, I just do my own thing. During the pandemic, teachers are using TPT a lot, usually out of their own pocket.  So I've done gift cards to this site for holidays this year, to give them a hand with the costs. https://www.teacherspayteachers.com/Gift-Card# 
I also used something called Google Padlet to make a digital bulletin board for another group project this year.  It's easy to set up and I shared the link with a lot of people so they could add their comments to it. It takes 5 minutes to set up and even less to send a note of thanks. Teachers have had a hard year so make sure you #thankateacher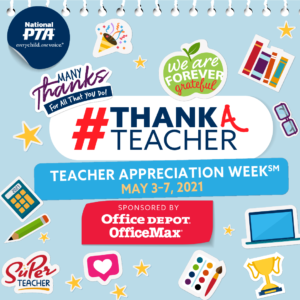 Lawn Signs, Balloon Art and More.  Follow The Board Boss.  https://www.instagram.com/boardbossny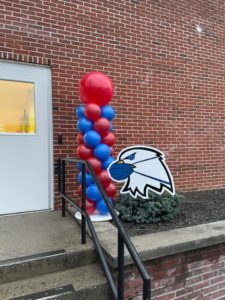 Airbnb Rentals In COVID times, we're learning to travel smarter and safer.  Right now, I'm less likely to stay at a hotel, with shared spaces and elevators. I'd prefer to have a setting that feels like home, with just my family of four. Last summer, we took some road trips and the daily cleaning service was suspended due to covid.  I spend a LOT of time on Airbnb searching for properties.  I was shocked to see the 90210 Beachhouse on there!  In 1993, I traveled to LA to visit a friend who lived in a beach town.  She took me to see it and I was a little star-struck. Over the years, I have gone back when I visited LA.  I'm going to book this for Summer 2021, assuming it's safe to travel there.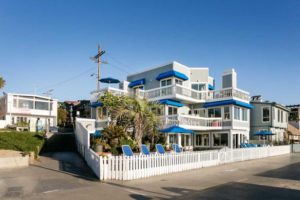 The house has 3 units.  The top floor, the middle unit and the ground floor unit.   
https://www.airbnb.com/rooms/43410508?check_in=2021-08-13&check_out=2021-08-20&federated_search_id=a7a65047-4378-4f4f-b8de-b590f24c764a&source_impression_id=p3_1619550815_eK6DPCy51hfMbjrx
https://www.airbnb.com/rooms/32763487?check_in=2021-08-13&check_out=2021-08-20&federated_search_id=a7a65047-4378-4f4f-b8de-b590f24c764a&source_impression_id=p3_1619625509_FzWr5DZHZzDZSpwE&guests=1&adults=1
Etsy Shops.  I love to shop but I'm torn between the ease of online shopping and wanting to support local businesses.  The happy medium is finding women who live in Westchester who are operating their small businesses from home.  I intend to do a post just on Westchester Etsy Shop Owners soon but for now, I have two good ones to share. 
Diana J Creations makes all that cute personalized stuff you see in the mom's groups!  Tees, wine glasses and those personalized Starbucks cups that everyone loves.   https://www.etsy.com/shop/DianaJCreations 
Pumpkin Munchkin Co makes personalized Scrabble boards.  Send her 15 or so words that you'd like used and she makes the board and frames it.   A great mother's day gift, but could be for any occasion.   Graduation, birthday, etc.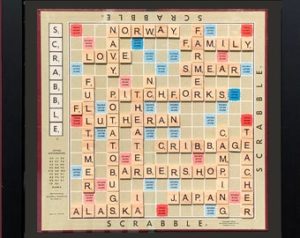 https://www.etsy.com/listing/947615878/mothers-day-gift-personalized?ref=shop_home_active_1