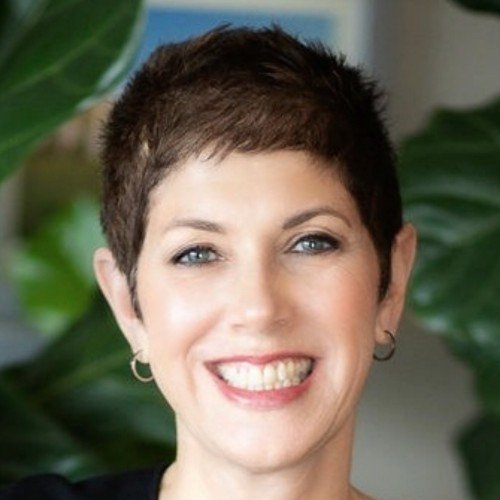 Westchester Woman Wednesday: Meet Leslie Josel
This month's Westchester Woman Wednesday is Leslie Josel.  She's quite possibly one of my most incredible finds here in Westchester, and she's not even from my usual type of eat/shop/play categories.  She fits more into my "mom life" category and she's someone I had to share with my mom readers.  I connected with her on Instagram because of these two words:  order and chaos.  I got lost on her IG page because her posts were a little too relatable. Her website is absolutely binge-worthy, with more content than any series out there!
Leslie is a Westchester mom, who started her business here in Westchester over 17 years ago when she found herself looking for resources to help her own child with ADHD.  Fast forward to today, where she's the CEO and owner of Order Out of Chaos®, a global, virtual company whose mission is to provide hands-on education, guidance and coaching to parents through customized products and programs, so all children – both mainstream and with learning difficulties – can develop the necessary skills needed to experience success in learning and in life.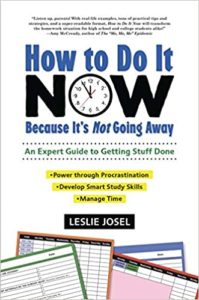 Leslie's a lot of things.  She's a student/parenting coach, author, speaker and columnist, just to name a few.  Her most recent book is called How to Do It Now Because It's Not Going Away.  It's available on her site or on Amazon, where you can get it for your Kindle.
Procrastination is especially tough for young adults. Getting started is overwhelming, it's hard to get motivated, not knowing how long things take messes up planning, and distractions are everywhere. We are all wired to put things off, but we can learn tools and techniques to kick this habit. This book is a user-friendly guide to help teens get their tasks done. Simple, straightforward, and with a touch of humor, it's packed with practical solutions and easily digestible tips to stay on top of homework, develop a sense of time, manage digital distractions, create easy-to-follow routines, and get unstuck. In her breezy, witty style, internationally recognized academic and parenting coach Leslie Josel opens the door to a student's view of procrastination, dives deep into what that really looks like, and offers up her Triple Ts―tips, tools and techniques―to teach students how to get stuff done…now.
Her website, Order Out of Chaos provides thousands of FREE resources for parents and teachers.
Aside from this book, she has a line of products that help with organization.  The #1 tool that she recommends is a planner.  She believes that you can't organize what you can't see.  To manage time, you have to see it and a planner is the best way to see time and the tasks that have to be completed within a time frame.  This video explains how to use the planners.  Here you can find her best selling planners:   https://products.orderoochaos.com/collections/academic-planners
You can also visit Leslie's Amazon store to see what items she suggests for time management, workspace organization and more.  https://www.amazon.com/shop/influencer-7f74babd
Follow along on Instagram:  https://www.instagram.com/order.out.of.chaos/
Naturally, I had to ask her some questions about her life in Westchester, living here as long as she has.  She likes eating on the back patio at her favorite restaurant in Mamaroneck, Andrea's 25 North. She enjoys shopping for home decor at the Village Mercantile in Larchmont and for clothing at LOLA in White Plains.  She loves going to concerts at the Capitol Theater in Port Chester and taking yoga classes at Tovami Yoga, who (I learned) is moving to a new format, with virtual classes and some outdoor offerings this summer at the harbor as well as a location in Rye.  Check out https://www.tovamiyoga.com/ for more info on that!
Click here to find more incredible women who have been featured in the Westchester Woman Wednesday section of my site. https://www.emmawestchester.com/category/uncategorized/westchester-woman-wednesday/