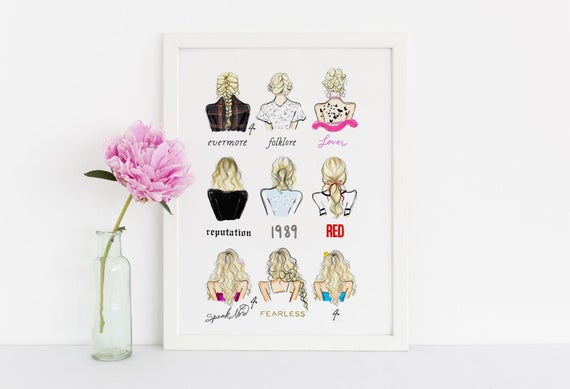 Why I Love Taylor Swift
I absolutely love Taylor Swift.  I have also loved Demi Lovato, Miley Cyrus and Selena Gomez over the years, mainly because I think they are positive females for the most part.  None have had perfect lives; some have had mental health issues and/or addiction issues.  They have all had relationship troubles with regular guys as well as their celebrity guys.  I like that they are talented and that we're watching them grow up before our eyes, using their stories to help our kids as they go through these tween and teen years.  I don't remember this during my teenage years….we had Madonna, Whitney Houston and maybe Britney after that…?
https://melsysillustrations.com/
Some good reading material below will explain my reasons to love Taylor, with links to give more detail.
Because I love lists, I am listing my top 10 favorites below.  They are in no specific order and they are from all different albums.  These songs are not her top hits, but some great ones that I play regularly.  I made a spotify playlist that I can share if anyone wants it!  Starring my super faves!!
I can never stick to my top 10's, so there are my top 12!   Give them a listen.  🙂